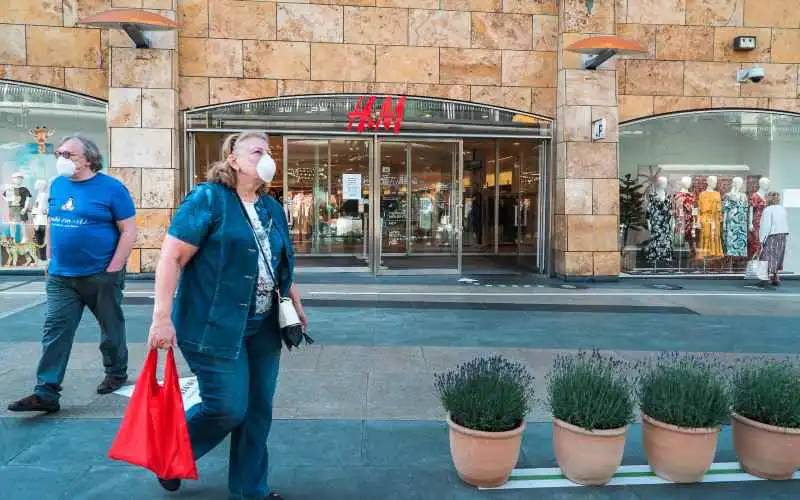 Photo by Ewien van Bergeijk - Kwant on Unsplash
Fear brought on by the coronavirus pandemic has resulted in nearly half of Aussies planning to cut back on spending and save as COVID-19 restrictions ease.
Spending reductions will be more aggressive among those whose earnings have fallen below their pre-COVID-19 income levels, with 63% of those who took a cut in pay reducing spending in the last two months.
Women are also less likely than men to go back to their regular spending habits and feel less financially secure than their male counterparts according to new research that looks at the impact the pandemic has had on consumer spending.
The report by Boston Consulting Group (BCG) and market research firm Dynata found that women across all age groups don't believe they have enough savings to survive an economic downturn caused by the coronavirus compared with men, who felt more positive.
The survey of over 1,500 Australians found that more than a third (35%) of millennial women said they did not feel financially secure, compared to 26% of millennial men.
Additionally, 37% of millennial women said they have enough savings to get by in an economic downturn compared with almost half (47%) of millennial men.
Need somewhere to store cash and earn interest? The table below features introductory savings accounts with some of the highest interest rates on the market.
Lender

---

4

0

0

0

$product[$field["value"]]

$product[$field["value"]]

$product[$field["value"]]

More details

FEATURED

Savings Account (Amounts < $24k)

0

200

0

$product[$field["value"]]

$product[$field["value"]]

$product[$field["value"]]

More details

PremiumSaver (Amounts < $250k)

3

0

0

0

$product[$field["value"]]

$product[$field["value"]]

$product[$field["value"]]

More details

0

10

0

$product[$field["value"]]

$product[$field["value"]]

$product[$field["value"]]

More details

4

0

0

1

$product[$field["value"]]

$product[$field["value"]]

$product[$field["value"]]

More details

WebSavings Account (New Customer) ($2,000+)
Rates based on a savings balance of $10,000. Sorted by total interest rate. Refer to providers' websites for bonus rate conditions. Note that the base rate will apply once the introductory term has passed. Rates correct as of May 25, 2022. View disclaimer.
Last week, Treasurer Josh Frydenberg confirmed Australia has entered its first recession in 29 years.
Despite the fact that Australia has escaped the worst of the pandemic compared with other parts of the world, Australians were more pessimistic than other countries with over half (59%) of those surveyed saying they believe life after the pandemic will never be the same.
This is reflected in consumer predictions for their own spending habits once restrictions have completely eased, with nearly a third (30%) agreeing that their spending will never return to pre-COVID levels.
Over half (52%) of Australians say they plan to cut down spending on luxury products when the virus is over.
However, BCG Managing Director and Partner Monica Wegner said the group is starting to see a slight shift towards optimism as consumers want to look forward and plan for the future.
"They're focusing on exactly where their money goes and constantly evaluating their spending patterns and as the situation evolves, they're considering what they want to spend more, or less, on," she said.
"While we're seeing people willing to part with money for essentials, with planned spending expected to remain stable over the next six months, one of the areas consumers are still looking forward to is travel.
"As soon as restrictions started to ease, around 40% of consumers started planning for air travel, and 44% plan to save for travel as soon as things return to normal."
The impact of the COVID-19 pandemic is also evident in the way consumers buy products, with 35% of Australians focusing more on getting deals and discounted products than before, while 37% bought fewer luxury brands.
"Consumers are trading down in order to manage budgets and adjusted incomes," Ms Wegner said.
"Online trading still presents huge opportunities, and convenience, better deals, discounts and free home delivery will attract consumers, who will buy more online post-COVID in return for these services."
---
Latest Articles