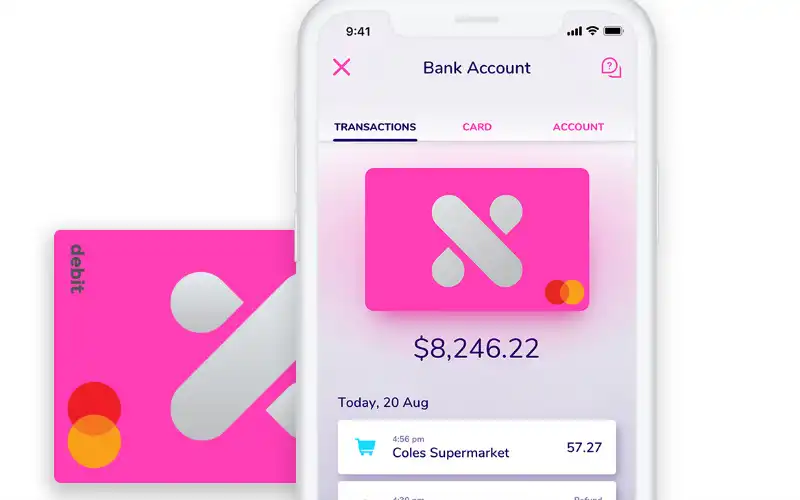 Embattled neobank Xinja has decided to pull the plug on its bank account products, meaning it will no longer offer savings and transaction accounts.
Xinja, which only launched its Stash savings account in January 2020, made the announcement this morning that it would be withdrawing its ADI license.
This means it can no longer offer savings accounts and term deposits.
Need somewhere to store cash and earn interest? The table below features savings accounts with some of the highest interest rates on the market.
Lender

---

4

0

0

0

$product[$field["value"]]

$product[$field["value"]]

$product[$field["value"]]

More details

FEATURED

Online Saver (Amounts < $499999)

4

0

0

0

$product[$field["value"]]

$product[$field["value"]]

$product[$field["value"]]

More details

High Interest Savings Account (< $250k)

4

0

0

1

$product[$field["value"]]

$product[$field["value"]]

$product[$field["value"]]

More details

0

50

0

$product[$field["value"]]

$product[$field["value"]]

$product[$field["value"]]

More details

0

0

0

$product[$field["value"]]

$product[$field["value"]]

$product[$field["value"]]

More details
Rates based on a savings balance of $10,000. Sorted by total interest rates. Refer to providers' websites for bonus rate conditions and for any applicable fees and charges. Rates correct as of June 26, 2022. View disclaimer.
"Xinja has decided to discontinue the Xinja Bank Account, Stash Account and all services relating to these products, in order to focus on other areas such as its US share trading product, Dabble, should circumstances allow," Xinja CEO Eric Wilson said this morning.
"As part of this decision, Xinja will be exiting from banking business and returning its ADI licence (effectively stopping being a bank)."
[See also: What is Dabble?]
"Obviously, this has been an incredibly tough call as all of us here wanted to be able to offer you a new, amazing way to bank, but after COVID19 and an increasingly difficult capital-raising environment affecting who is willing to invest in a new bank, we are convinced that the best thing is for Xinja is to pivot away from being a bank."
Xinja reassured customers that their funds are completely safe.
Aside from being covered for up to $250,000 by the government guarantee (see APRA for more information), Xinja also announced the following deadlines for customers:
14th December: interest on Stash accounts accrued up to and including this date
15th/16th December: final Stash interest payment made and Stash accounts no longer earn interest
16th December: instant top up no longer available
23rd December: Stash accounts closed – inbound payments of any kind no longer accepted
30th December: Xinja starts to automatically close all bank accounts that are empty
15th January: cards and payment facilities no longer working from this date
"I'd also like to say a huge thank you for opening a Xinja Bank Account in the first place, and I'm gutted not to be able to continue this service for you, but I hope you might consider using us if we launch new services next year," Mr Wilson finished.
Xinja customers have been told to reach out to Xinja's in app chat, phone (1800 946527 or +61 2 8598 8525) or via help@xinja.com.au if they have more questions.
Xinja: A 2020 timeline
It's fair to say it's been a whirlwind year for Xinja, going from launching to closing banking products in the span of 12 months.
Here's a few key highlights (or lowlights) as reported by Savings.com.au:
According to APRA's latest stats for October 2020, Xinja had already climbed to 65th spot (out of nearly 130) in terms of deposits held among Australian banks, with $100 million worth.
APRA said it will closely monitor the return of these deposits to ensure all funds are returned to Xinja depositors in an orderly and timely manner.
Are neobanks in trouble?
2020 has been a mixed bag for Australia's neobanks.
Volt, after launching late in 2019 promising a 2.15% p.a savings account, is still in beta, and is yet to launch to the wider public, prompting concerns it could meet the same fate.
Meanwhile, other neobanks 86 400 and Up are doing quite well: 86 400 continues to introduce new features, including home loans (the only neobank to do so).
Rebecca Schot-Guppy, CEO at FinTech Australia said Australia's neo-banking sector is strong.
"Up, 86400 and Revolut continue to add new products and gain market traction. When Loot pulled out of banking in the UK, it served to strengthen the rest of its neo-banking sector," Ms Schot-Guppy told Savings.com.au.
"We expect to see something similar in Australia."
[See also: Revolut launches in Australia - August 2020]
She also said Xinja's fall demonstrates why government support for fintech was so essential.
"Xinja was one of the few fintechs unable to attain support, and we believe that contributed to this outcome," Ms Schot-Guppy said.
"We trust Xinja's company's strategic decision is in the interest of its investors and customers, and believe in its ability to execute on its strategy with Dabble."
---
Image source: Xinja