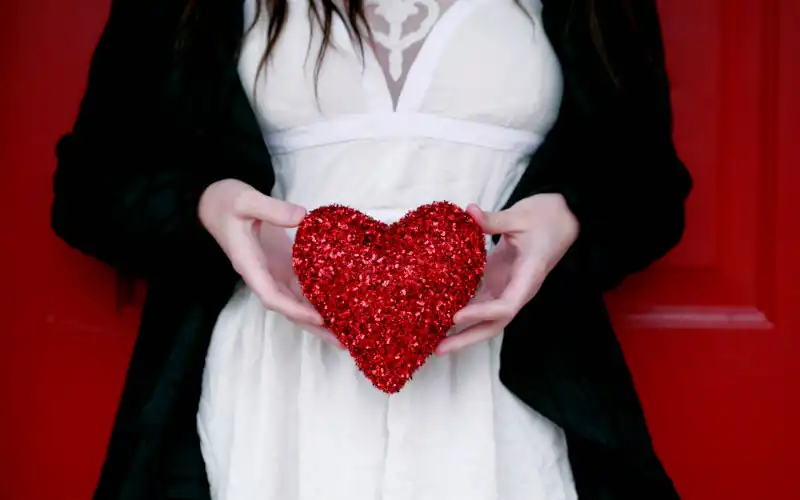 Photo by Sharon McCutcheon on Unsplash
New data from Beem It suggests younger Aussie couples are going 50:50 on bills this Valentine's Day.
Popular payments app Beem It - which is primarily used to split bills and request payments - found 45% of transactions made via its app on Valentine's Day 2019 were made by 20-24 year olds, while 16% where made those aged 25-29.
Teenage users aged 16-19 made up 13% of all split transactions, meaning those aged 16-29 account for 74% of all split payments.
Almost one in ten (9%) were made by 30-34 year olds and only 6% were attributed to 35-39 year olds.
The old fashioned version of chivalry could well be dead based on this data, and Beem It Head of Marketing Georgia Thomas says it could reflect how each age bracket is accustomed to bill splitting.
"At Beem It, we have users across a number of age brackets so it's always interesting to see how each group prefers to spend the most romantic day of the year," Ms Thomas said.
"Our 20-24 year old 'Beemers' clearly feel more comfortable with splitting the bill and our app allows them to do it without that awkward conversation instantly, these insights suggest couples or even groups of people are more empowered to pay their fair share on Valentine's Day - it's 2020 after all."
Beem It also broke down the average amount spent between the 13th and 15th of February last year and filtered by Valentine-related messaging, and found some distinct differences between the different age brackets and how much they're willing to spend.
| | |
| --- | --- |
| Age range | Average amount |
| 16-19 | $28.3 |
| 20-24 | $58.9 |
| 25-29 | $73.9 |
| 30-34 | $74.8 |
| 35-39 | $112.4 |
| 40-44 | $70.6 |
| 45-49 | $77.2 |
| Over 49 | $81.9 |
Source: Beem It
On the actual Valentine's Day itself (Feb 14, in case you'd forgotten), the average transaction was $62, with 35-39 year olds again spending the most at an average of $135.
This is a stark comparison to similar research conducted by ME this week, which found those who planned on celebrating Valentine's Day (which is only 49% of couples) spent an average of $150 on gifts.
ME also found 19% of married couples and 24% of millennials are willing to splurge more than $200 on their partners.
"This (Beem It's) data might give us a look into what and when couples could be spending on Valentine's Day this year," Ms Thomas said.
"February in 2020 presents some fun to be had. The leap year this year could also suggest that, in addition to more Aussie couples splitting the bill on Valentine's Day, there could be a spike in women proposing to men on the 29th of February."
Looking for a good savings account to help you pay for next year's Valentine's Day? The table below displays some of the highest-rate savings accounts on the market.
Money once again a major source of conflict
Money has long been regarded as one of the biggest causes of conflict in relationships, and a new survey confirms this is still the case.
MyState Bank's Love and Money survey of more than 1,000 Australians found more than half (55%) of all couples fight over money problems at least once a year, while nearly one-third of us have lied to our partners about the cost of a purchase.
What's worse is 19% of couples argue and stress over money at least once a month.
The survey also found:
23% do not trust their partners to stick to a budget
13% have a secret savings account and 25% have a separate account
8% have never discussed finances with their partner
MyState general manager of digital and marketing Heather McGovern said money is driving stress and conflict among Aussie couples.
"MyState Bank would love all Aussie couples to take positive steps this Valentine's Day when it comes to their finances," Ms McGovern said.
"Reducing stress and conflict caused by money worries can be as easy as sitting down with your partner and being open and honest about your financial situation and goals for the future."
---
Latest Articles