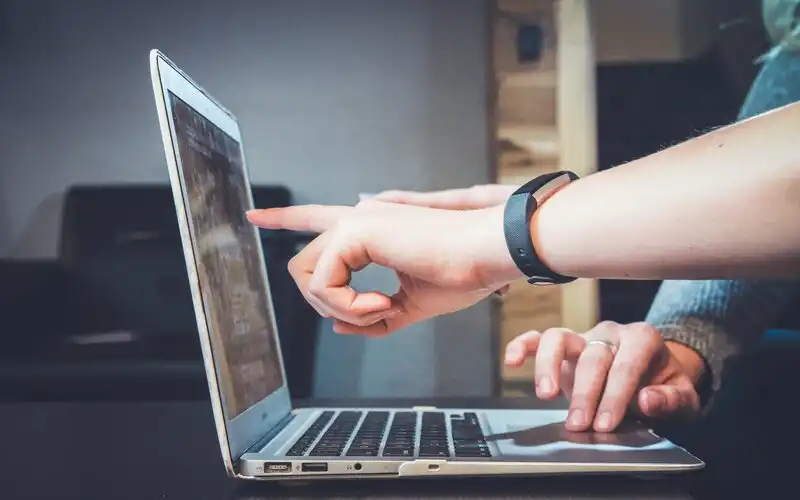 Photo by John Schnobrich on Unsplash
SMSFs typically have money and assets flowing into them for your retirement. But is it possible to lend some of this money out?
Before the days of COVID and early super withdrawal, people could usually only access the money in their superannuation when they reached preservation age.
A self-managed super fund (SMSF) gives you greater control over your super, but does this control extend to being able to lend this money in the fund to members, families or businesses?
We'll explore who and what SMSFs can and can't lend to, as well as things you should take into account before doing so.
Need somewhere to store cash and earn interest? The table below features savings accounts with some of the highest non-introductory and introductory interest rates on the market.
Easy refinance process
No application fee and no settlement fee
No monthly, annual or ongoing fees
Base criteria of: a $400,000 loan amount, variable, fixed, principal and interest (P&I) home loans with an LVR (loan-to-value) ratio of at least 80%. However, the 'Compare Home Loans' table allows for calculations to made on variables as selected and input by the user. All products will list the LVR with the product and rate which are clearly published on the Product Provider's web site. Monthly repayments, once the base criteria are altered by the user, will be based on the selected products' advertised rates and determined by the loan amount, repayment type, loan term and LVR as input by the user/you. *Comparison rate is based on a loan of $150,000 over a term of 25 years. Please note the comparison rate only applies to the examples given Rates correct as of October 26, 2021. View disclaimer.
---
Can an SMSF lend money to members?
The Australian Tax Office (ATO) restricts SMSFs from lending money to a 'related party' of your fund. This includes any members of the fund, relatives and spouses of members, and business partners and employers of members.
The ATO prohibits any financial assistance of any kind from an SMSF to a related party, with a potential $12,600 penalty per trustee for a breach as well as disqualification from being an SMSF member, and even criminal penalties.
So if your Aunt Karen has once again racked up a gambling debt, your SMSF won't be able to help her out.
---
Can an SMSF lend money to a third party?
It is possible for an SMSF to lend money to a third party but (as with almost everything to do with SMSFs) there are strict restrictions for doing so.
Lending money must be part of the SMSF's investment strategy and the trust deed must allow for lending.
Additionally, the lending must pass the golden rule of superannuation - the sole purpose test. Like any super fund, SMSFs are to be used for the sole purpose of providing benefits to members upon their retirement or their dependants in the case of the member's death before retirement. If lending doesn't meet this requirement, then doing so will result in the fund being non-compliant.
The ATO defines a loan from an SMSF to a related party as an 'in-house asset'. Other in-house assets include an investment in a related trust of your fund and an asset of your fund that is leased to a related party.
In-house assets can't make up more than 5% of your fund's total assets. So if the sum of your fund's total assets comes to a neat $1 million, you wouldn't be able to lend more than $50,000 to a related party.
However, that's if you had no other in-house assets. Say you had a $30,000 investment in a related trust of your fund, then you wouldn't be able to lend more than $20,000 to a related party.
The lending must also be conducted on an 'arm's length basis'. That means it's done on a strictly commercial basis, with the interest rate and repayments reflecting what a lender would require you to pay. Essentially you can't lend out at mates rates through a heavily discounted interest rate or favourable loan terms.
To ensure this, the ATO advises you to write a loan agreement. This is a legal document that sets out all of the rights and obligations of the parties involved, the lender and the borrower, as well as the terms and conditions of the loan.
It should contain:
How much is being borrowed
The interest rate
The length of the loan
Minimum repayment amount and repayment frequency
The security for the loan
Guarantors (if applicable)
The agreement should also be in line with the fund's investment strategy, trust deed, and it must pass the sole purpose test. It should state how interest and repayments are received by the fund, and the actions that will be taken in the event the agreement isn't followed. The agreement should also not put any member benefits at risk.
---
What to consider before lending money from an SMSF
The practices of operating an SMSF and lending money are themselves incredibly complex, let alone putting them together. It's important to remember you're in control of your SMSF fund, and as a result, are responsible for any and all non-compliance.
The ATO states in-house assets can't be more than 5% of the fund's total assets. However, this is based on current market value. So if the market value of your assets fall, so will the value of your fund, meaning you may have in-house assets which exceed 5% of your fund's value.
Here's an oversimplified example. Ms Sam Sfund has an SMSF with assets total $1 million and has lent $50,000 to a related party, 5% of her fund's value, and has no other in-house assets. Unfortunately, a property owned by the SMSF has seen it's value tumble recently, taking the fund's total value down to $800,000. The loan is now worth 6.25% of Ms Sfund's SMSF and the fund is now non-compliant.
Ms Sfund must now prepare a written plan on how the loan will fall back under the 5% benchmark before the end of the next following year of income. This means as her breach occurred 30 June 2018, the plan must be prepared or implemented on or before 30 June 2019.
---
Savings.com.au's two cents
Although it's possible to lend money to a third party from an SMSF, it can be complicated.
It can also be very easy to make an error, or for the value of your fund to fluctuate, rendering you non-compliant.
Think very carefully about whether the loan is in the best interests of the fund and is in line with your investment strategy.
---
Latest Articles