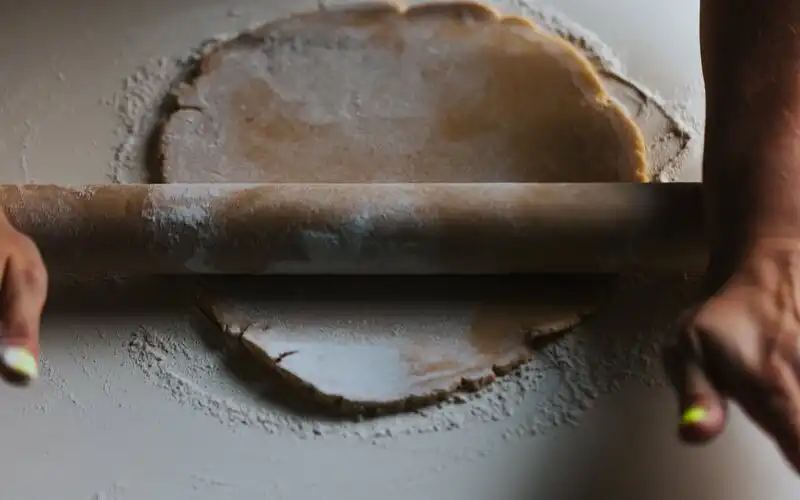 If you've made the switch to a self-managed super fund (SMSF), you might wish to transfer your balance from your industry or retail super fund into your SMSF.
Rolling over your superannuation balance into your SMSF can be a great way to make the most of your super funds. You can choose to roll over your entire balance, or even just a portion of it - it's totally up to you. Either way, you get to decide how to best manage your future retirement funds.
In this article, we'll discuss:
---
Advertisement
Looking to take control of your retirement? This table below features SMSF loans with some of the most competitive interest rates on the market.
Easy refinance process
No application fee and no settlement fee
No monthly, annual or ongoing fees
Base criteria of: a $400,000 loan amount, variable, fixed, principal and interest (P&I) home loans with an LVR (loan-to-value) ratio of at least 80%. However, the 'Compare Home Loans' table allows for calculations to made on variables as selected and input by the user. All products will list the LVR with the product and rate which are clearly published on the Product Provider's web site. Monthly repayments, once the base criteria are altered by the user, will be based on the selected products' advertised rates and determined by the loan amount, repayment type, loan term and LVR as input by the user/you. *Comparison rate is based on a loan of $150,000 over a term of 25 years. Please note the comparison rate only applies to the examples given Rates correct as of November 27, 2021. View disclaimer.
---
Reasons to switch from an industry or retail super fund to an SMSF
If you're still tossing up whether to make the switch from an APRA (industry or retail) super fund to an SMSF, there are few reasons people choose to manage their own retirement funds.
You're in control
When you manage your own SMSF, you are completely in control of your investment choices. This is in contrast to a retail or industry super fund, where the contributions you make are invested by experts within the fund.
You can choose to invest as aggressively, conservatively, or broadly or narrowly as you'd like. Whether you choose to invest in shares, cash, bonds, or even property - the choice is yours.
Tax benefits
There are also potential tax benefits to running an SMSF. The minimum tax rate on SMSF contributions is 30%, and if you choose to make personal concessional contributions (which we will touch on later), you'll taxed only 15%. Additionally, capital gains tax is only 10% on assets held for longer than 12 months, and earnings in the pension phase are not taxable.
Always seek professional advice when it comes to tax time and refer to the Australian Taxation Office (ATO) for tax laws before claiming deductions.
Rolling over your full super balance to an SMSF
If you want to roll over - also known as consolidate - your entire super balance to your SMSF, the process of doing so is pretty straight forward. There are a few steps involved to get the process started, and once you've done your part, it's out of your hands.
1. Ensure your SMSF is ready to go
Firstly, you'll need to make sure your SMSF is ready to accept super contributions. Meaning, you'll need to ensure that the fund is fully set up and registered with the ATO, and all the details are accurate and up-to-date. If your SMSF isn't ready to roll(over), your super fund won't be able to complete your transfer.
2. Confirm that you're a member of an SMSF
Once you've made sure your SMSF is compliant and ready to receive rollovers, the super fund you're rolling over from will need to confirm that you're a member of your SMSF. You can check your membership by checking the ATO Online personal details page. If there have been any changes to the members of your SMSF, you'll need to notify the ATO.
3. Complete your rollover request form
You'll need to then let your industry or retail super fund know that you're going to transfer the entire balance into your SMSF. You can find the form to do so on your super fund's website, as well as instructions on how and where to send it to them (typically via email or post).
Alternatively, you can complete the ATO's standard form, Rollover initiation request to transfer whole balance of superannuation benefits to your self-managed super fund, as well as attach the relevant documentation, to the fund you're transferring from.
4. Your super fund does the rest
Once you've sent off everything to your super fund, they will transfer your entire superannuation balance into your SMSF. Generally, it will take APRA regulated super funds three days to transfer the funds into your nominated SMSF. From 1 October 2021, super rollovers will start to be done via SuperStream - a system meant to make processing rollovers 'faster', 'more efficient' and 'more accurate' according to the ATO.
Partial super rollover: Why or why not?
If you have an SMSF as well as an APRA regulated super fund, you might be considering keeping both accounts active and only rolling over a portion of your super balance. There are a few reasons why this can be a suitable or a not-so-suitable idea, so it will come down to your own personal circumstances.
Keeping your APRA super fund can be good if you want to keep the insurance premiums active, as these fees can sometimes be cheaper through an industry or retail fund when compared to through an SMSF. Plus, it saves the hassle of having to source new insurance and set it up inside or outside your SMSF. It's not always cheaper, so it could be helpful to get some quotes to double check you're better off keeping them through your existing fund.
In addition, keeping some of your balance in an APRA fund can be a more convenient way to invest in 'liquid' assets, such as shares, while an SMSF can be more beneficial for 'illiquid' assets such as property.
There can also sometimes be a fee for withdrawing from your super fund, so you should look into how much this will cost. However, you'll be paying two sets of fees to keep both accounts open and active, which could add up in the long run.
Using SuperStream to complete the rollover
If you're completing your super rollover after 1 October 2021, you'll need to use SuperStream Rollovers v3. To use this platform, you'll need to have:
An electronic service address (ESA) providing rollover SuperStream services

An Australian business number (ABN)

Up-to-date details recorded with the ATO, including your SMSF's unique bank account to receive super payments
Making other contributions to an SMSF
In addition to a rollover, there are other ways to get the balance of your SMSF off the ground so that you can start investing how you want to.
Employer contributions
You can elect for your employer to make contributions to your SMSF just as they would with your previous super fund. In this scenario, your employer would deposit your funds into your SMSF bank account, rather than to your super fund account. You can then invest this money according to your investment strategy. Currently, the compulsory employer contribution rate is 10%, meaning 10% of your salary or wage would go directly into your SMSF.
For your employer to pay your super contributions into your SMSF, they'll need the following information:
Your tax file number

Your SMSF's ABN

The BSB and account number for your SMSF's bank account

Your funds' ESA
If they don't get ahold of this information from you, they will continue to make compulsory payments into your previous super account, or an account nominated on your behalf. Once they receive all of the relevant information, they can start paying into your SMSF.
Personal contributions
As briefly mentioned earlier, you can choose to make personal contributions to your SMSF. There are two types of personal contributions you could make: concessional (pre-tax) or non-concessional (after tax).
If you decide to make concessional contributions, they are taxed at a lower rate of 15%. This is compared to the potential taxation rate of up to 45% (depending on your income and the tax bracket you fall into). However, concessional contributions are capped at $25,000 per year, which includes salary sacrificing and your employer's super contributions.
On the other hand, non-concessional contributions can be made after the $25,000 - they will just be taxed higher than 15%. If you're under 65 years old, you can make up to $300,000 in non-concessional contributions over a three year period (or $100,000 each year on average) if your SMSF balance is less than $1.4 million. If your super balance is more than $1.6 million, however, you are usually unable to make extra contributions.
---
Image by Nathan Dumlao on Unsplash