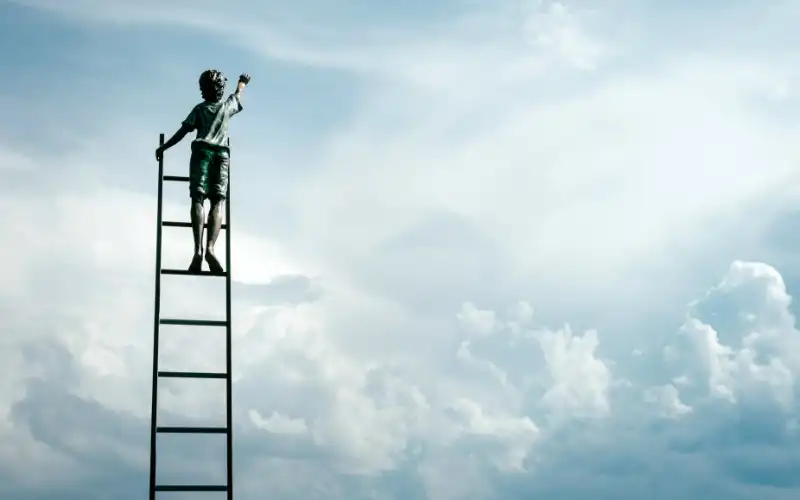 Photo by Samuel Zeller on Unsplash
Term deposit rates are pretty low at the moment, but that doesn't mean you can't snap up a better rate for yourself. Savings has collated some of the highest term deposit rates available this month for a variety of term lengths.
In this article, you'll find regularly updated tables (once every month) of the highest term deposit rates on the market for both long and short term deposits. Specifically, we'll cover:
Enjoy looking at some numbers.
Note: the products in the tables below are sorted first by the advertised interest rate, then by the provider's name.
High short term deposit rates – six months
Note that the advertised interest rate is per annum – once a year. So for a six month deposit, you'd actually earn half of that.
Provider
Advertised
interest rate
Interest
frequency
*Rates correct as at 16 January, 2020. Rates based on a $50,000 deposit for 6 months.
High one-year term deposit rates
Read this article on how the frequency of interest on term deposits can affect your final amount.
Provider
Advertised
interest rate
Interest
frequency
*Rates correct as at 16 January 2020. Rates based on a $50,000 deposit.
High two-year term deposit rates
Many providers who've previously featured in the list of high two-year term deposit rates have dropped out.
Provider
Advertised
interest rate
Interest
frequency
*Rates correct as at 16 January, 2020. Rates based on a $50,000 deposit.
High three-year term deposit rates
A few months ago a number of different providers shared a term deposit rate of 3.00%, but not any more thanks to the lower cash rate.
There's plenty of competition among three-year deposits, but you can currently get similar interest rates for two-year terms.
Provider
Advertised
interest rate
Interest
frequency
*Rates correct as at 16 January, 2020. Rates based on a $50,000 deposit for 6 months.
High five-year term deposit rates
In previous months, rates for five year term deposits were as high as 3.20%, but there have been some sharp decreases lately.
Provider
Advertised
interest rate
Interest
frequency
*Rates correct as at 16 January, 2020. Rates based on a $50,000 deposit.
Compare term deposit rates from the big 4 banks – ANZ, CBA, NAB and Westpac
You can see in the table below the term deposit rates from ANZ, Commonwealth Bank, NAB and Westpac don't fare as well as some of the rates above.
Provider
Advertised
1-year rate
Advertised
3-year rate
Advertised
5-year rate
*Rates correct as at 02 January, 2020. Rates based on a $50,000 deposit.
In fact, the Reserve Bank's monthly Retail Deposit Rates data showed the average big four (plus Macquarie) term deposit interest rate across all terms has dropped to below 1.50%. This is much lower than any of the interest rates shown here, and is actually below the rate of inflation.
Extra guides & resources:
Term deposit rates in Australia
Term deposits are by definition a simple product: you deposit a stash of money in an account for a fixed period of time and earn a fixed rate of interest. They're offered by Authorised Deposit-Taking Institutions (ADIs) which means up to $250,000 of your money will be guaranteed in the rare event the institution goes bust.
At the end of the fixed period, you could either reinvest the money in the same or a different deposit, or you could cash out and, say, splash out your interest earnings on a beach holiday or something.
That beach holiday would need to be pretty cheap though, as term deposit rates aren't exactly mind-blowing at the moment. Thanks to Australia's historically low-cash rate that's more stagnant than a muddy mozzie-infested pond, term deposit rates are also at all-time lows. You'd be forgiven for forgetting that term deposit rates used to be around 17% in the late 80s.
That doesn't mean you shouldn't look around though. If you don't, you run the risk of being stuck with a bludge of an interest rate, and unlike savings accounts, you often can't get your money out without copping an early withdrawal penalty and/or serving a 31-day notice period.
What affects a term deposit's interest rate?
Each provider has several if not dozens of term deposit products with varying rates. This leads to a huge variety of interest rates. For example, you could get a one-year term deposit rate higher than 2.00% but also as low as nearly 1.00%. That's a big difference. On a $10,000 term deposit invested for one year, that difference in interest rates could result in a difference of over $100 in interest.
There are a multitude of different factors that impact a term deposit's interest rate, which we explain in greater detail here. To give a quick summary, there are as many as seven factors influencing the day-to-day interest rates of term deposits:
Market competition
Banking regulations
The amount invested
The interest frequency
But remember when you take out a term deposit, your interest rate is fixed, which means locked in. Hypothetically, the bank could drop its interest rates to 0.01% and you'd still have the same interest rate you did at the beginning until your term has expired.
Have rates always been this low?
Not at all. Just back in 2009, the average big four term deposit rate was 5.25%, when the RBA cash rate was 7.2%. In fact, a few decades ago you could get your hands on a term deposit with an interest rate of 17%. Today's deposit rates really pale in comparison with interest rates of the past.
Of all the factors that influence a term deposit's interest rate, the cash rate is arguably the most crucial. Some banks will choose to not pass on cash rate changes to customers, but most do, so when the cash rate moves, so do term deposits rates.
Pros and cons of term deposits
a. Benefits of term deposits
They're generally considered to be a safe and stable investment
Virtually no risk – you have a government guarantee of up to $250,000
Fixed rates so you know exactly what your returns will be ahead of time
Your money is locked away, so there's no temptation to spend it
Very few have upfront or ongoing fees
No effort to maintain – set and forget!
b. Disadvantages of term deposits
Interest rates are low at the moment – you'll struggle to earn more than 2.00% p.a.
Fixed rates so your rate won't rise if the cash rate rises
They're not a flexible option and have very few features
Not being able to withdraw your money easily isn't ideal at times when money is short
There are hefty interest rate reductions for early withdrawals
Generally no ability to top up term deposits with extra cash
How to open a term deposit
Opening a term deposit can be a straightforward process. You'll typically need to provide:
Your personal details (e.g., name, address, phone number)
Proof of ID (e.g., driver's license, medicare card)
Tax file number
A nominated bank account for your funds to be deposited into at maturity
You will need to nominate with your bank what term you want to invest for, and the corresponding interest rate. Be aware that some term deposits require a minimum investment too.
How to compare term deposits
Term deposits are a pretty simple product, so there are really two major things to consider:
The interest rate
The term
There are some other things to be aware of, such as whether or not your term deposit has an automatic rollover, but really, you need to make sure the term on your term deposit matches your requirements – you don't want to have your money stuck in a five-year term deposit when you need to access it after one. This is how you get slugged with early exit penalties.
So make sure you get a good combination of a good interest rate and suitable term length. Use a term deposit calculator beforehand to work out how much interest you'll earn, and think about seeking the help of a licensed financial adviser.
Government guarantee on deposits
The Australian Government guarantees deposits up to $250,000 with ADIs. This means if your bank (an ADI) were to collapse, you can recover up to $250,000 of your deposited money (e.g. money in term deposits, savings accounts, home loan offset accounts etc.) with that bank from the government. This applies per person and per ADI, so you can have multiple guarantees with different ADIs, but only one with the same ADI.
Between October 2008 and February 2012, the guarantee covered deposits up to $1,000,000 as a temporary measure to help guide Australia's banking sector through the Global Financial Crisis.
Frequently asked questions
How is interest on term deposit calculated?
Term deposit interest is calculated based on a few things, but mainly: the size of your deposit, how long your term is, the interest payment frequency and compounding.
Do term deposits charge fees?
The majority of term deposit products are fee-free, though you'll find that most term deposits do charge a fee or a penalty for early withdrawals.
What features do term deposits offer?
Term deposits are very basic investment products, so you aren't likely to find one stuffed with advanced features. The main things to look at is the interest rate and the term you want to invest for.
Savings.com.au's two cents
If you're a keen term deposit investor, make sure you check this page before opening a new one or when your current term deposit is about to expire. Term deposit rates are always changing, so make sure you keep coming back to our term deposit rates and term deposit news pages, which collate all our latest term deposit market updates.
---
Latest Articles