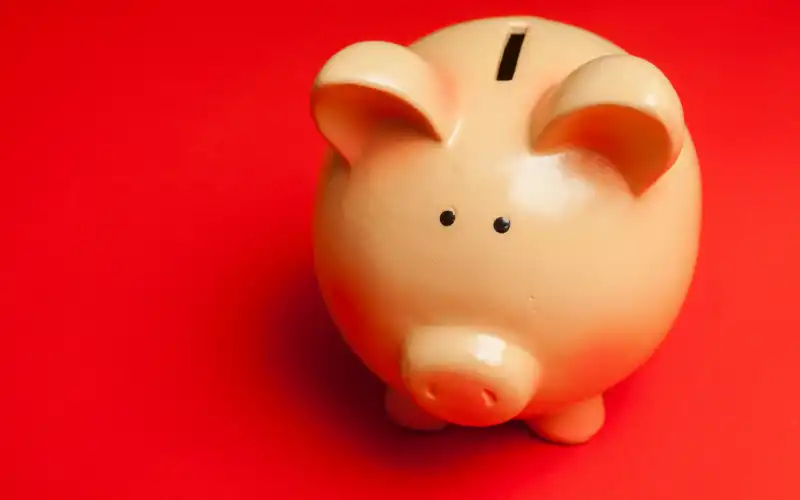 Photo source: Adobe
This week's rate changes on the savings account and term deposit market saw more banks cutting interest rates, with Westpac and NAB headlining the latest movements.
Westpac, NAB and ANZ savings account changes
Westpac reduced the base interest rate on its 'eSaver' savings account by 15 basis points from 0.30% p.a. to 0.15% p.a.
This account has a maximum interest rate of 2.16% p.a., but this rate is introductory for the first five months only – after that, it reverts to the base rate of 0.15% p.a. which is almost nothing.
No changes have been made this month to Westpac's main savings account, Westpac Life, which has a maximum interest rate of 2.10% p.a.
A Westpac spokesperson told Savings.com.au Westpac would not be changing the interest rate on this product.
"Following the Reserve Bank of Australia's decision to lower the cash rate by 0.25% in July, Westpac has introduced interest rate reductions of up to 0.20% p.a. for most variable at-call savings products," the spokesperson said.
"To continue to support the needs of long-term savers, Westpac will maintain the 2.10% p.a. headline rate for its Westpac Life savings product."
As things stand at the moment, the Westpac Life savings account currently has the highest non-introductory interest rate among those offered by the big-four.
ANZ and NAB had already announced changes to their main savings account products, with NAB slashing rates this month by 19 basis points and ANZ by up to 25.
However both of these two major banks today made similar changes to Westpac, dropping rates on their introductory accounts.
ANZ's Online Saver, which has an introductory rate of 1.95% p.a. for the first three months, has had its base interest rate lowered by 15 basis points to 0.15% p.a.
NAB's iSaver account meanwhile, with a maximum interest rate of 2.11% p.a. for the first four months, has seen its interest rate slashed by 19 basis points to just 0.11% p.a.
These rates are essentially worthless for customers beyond the introductory period after taking inflation and tax on interest earned into account.
Westpac and NAB term deposit changes
Westpac, which announced at the start of the month it would be passing on a 20 basis point cut to variable home loan customers (and 30 for investors paying interest-only), also cut term deposit rates by 20 basis points on Tuesday.
Westpac terms ranging from as short as three months to as long as five years all had interest rates cut by 20 basis points – Westpac's five-year deposit now offers an interest rate of only 1.65% p.a.
Westpac subsidiaries St. George, BankSA and Bank of Melbourne have done the same.
NAB, meanwhile, cut interest rates on term deposits by up to 25 basis points last Friday.
This is more than the 19 basis points it passed onto home loan customers this month.
NAB now only offers one term deposit (its four-month term) with an interest rate of 2.00% p.a. or higher.
CUA & MOVE cut savings rates
Moving on from the big banks, some of the market-leading interest rates on savings accounts are no longer market-leading (for now).
Despite its smaller stature, MOVE Bank offered one of the highest savings account rates around at 2.60% p.a.
However, it announced today in a press release it will be cutting deposit and savings rates by 30 basis points, effective 1 August.
"We've made the difficult decision to reduce interest rates on our online savings accounts and term deposits," MOVE said.
"The record low interest rate environment and narrowing margin between the interest earned on our loans and interest paid on our deposits has meant that we've needed to reduce our deposit rates to ensure that MOVE Bank continues to provide members with great-value banking solutions, now and in the future."
From August, MOVE's Bonus Saver Account will offer a maximum interest rate of 2.30% p.a., including the bonus rate of 1.20% p.a. which is dependent on these conditions being met:
Depositing $200 per month;
Making 0 withdrawals per month
Another market-leading savings account to have its interest rate reduced is CUA's eSaver Reward account, which this week had its interest rate lowered by 25 basis points to 2.25% p.a.
Constituting most of this maximum rate is a bonus rate of 2.20% p.a., which requires customers to deposit $1,000 a month.
NAB-owned UBank cut interest rates by 19 basis points on Wednesday, taking the maximum rate on its 'USaver with Ultra' account down to 2.41% p.a.
Following another week of cuts, here are some of the highest non-introductory savings account rates on the market right now (note some of these rates could be reduced later this month):
AMP, UBank drop term deposit rates too
Other key term deposit providers to cut rates this week include the likes of:
Gateway Bank: decreased term deposit rates by up to 30 basis points
UniBank and Teachers Mutual Bank: decreased term deposit rates by up to 20 basis points
AMP Bank: decreased term deposit rates by up to 30 basis points
Customers should note these rate decreases only apply to new customers: the fixed nature of term deposits means current customers won't be affected until their term expires.
---
Latest Articles