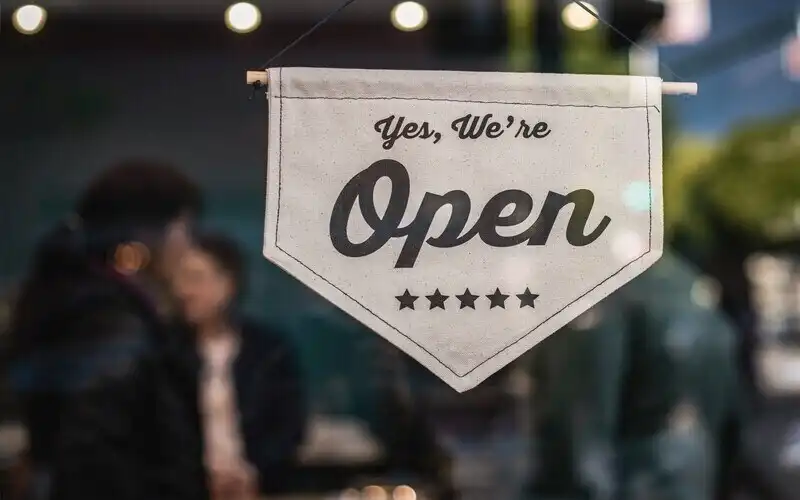 While the past 12 months have proven to be too challenging for some Australian neobanks, Judo Bank has held strong.
Having been granted a banking license in April 2019, 'challenger bank' Judo has already stormed the deposit market. Hitting $1 billion in customer deposits just nine months on from when it first became a bank, Judo's latest figures reveal this rapid growth accelerated as Australians stashed their cash in savings accounts and term deposits through 2020 to seek safety amid the fear and uncertainty whipped up by COVID-19.
Despite the cash rate hitting an all-time low after six cuts from the Reserve Bank since June 2019, (and deposit rates following suit), many consumers are still looking for a secure place to earn interest on their cash.
With Judo still offering consumers some of the highest deposit rates on the market, Savings.com.au took a closer look to discover how it succeeded where other new banks failed, whether there's still a place for term deposits in an investment portfolio, and how Judo manages to offer competitive interest rates.
You can compare how Judo's term deposits stack up against others on the market available for a 6-month term.
2020 was tough for the neobanks, but hasn't thrown Judo
After being awarded banking licenses by the regulator APRA, neobanks seemed to be all the rage in 2019 and early 2020, particularly 86 400 and Xinja, which both experienced explosive deposit growth thanks to market-leading savings account interest rates (at the time) and flashy banking apps. Up Bank (which shares a banking license with Bendigo Bank), and Volt (which hadn't even launched a public product yet) were also enjoying the limelight.
The fanfare quickly faded amid the pandemic and so too did the neobanks' sustainability. Xinja handed back its banking license in late 2020, while 86 400, the only neobank to launch a home loan product, is in the process of being bought by NAB. Volt is still yet to even move its savings account out of its beta phase.
"To remain in the market, a neobank has to be profitable. In order to be profitable, these banks have to launch loan products that are profitable, including personal loans [and] mortgages," Yin Yeoh, IBISWorld's senior industry analyst said in a report.
"The arrival of neobanks has led to traditional banks accelerating their digital offerings. This is expected to create more competition for neobanks."
Meanwhile Judo, which calls itself a challenger bank and not a neobank, is still going strong, boasting a loan book and deposit book of $2.6 billion and $2 billion by the end of 2020 respectively.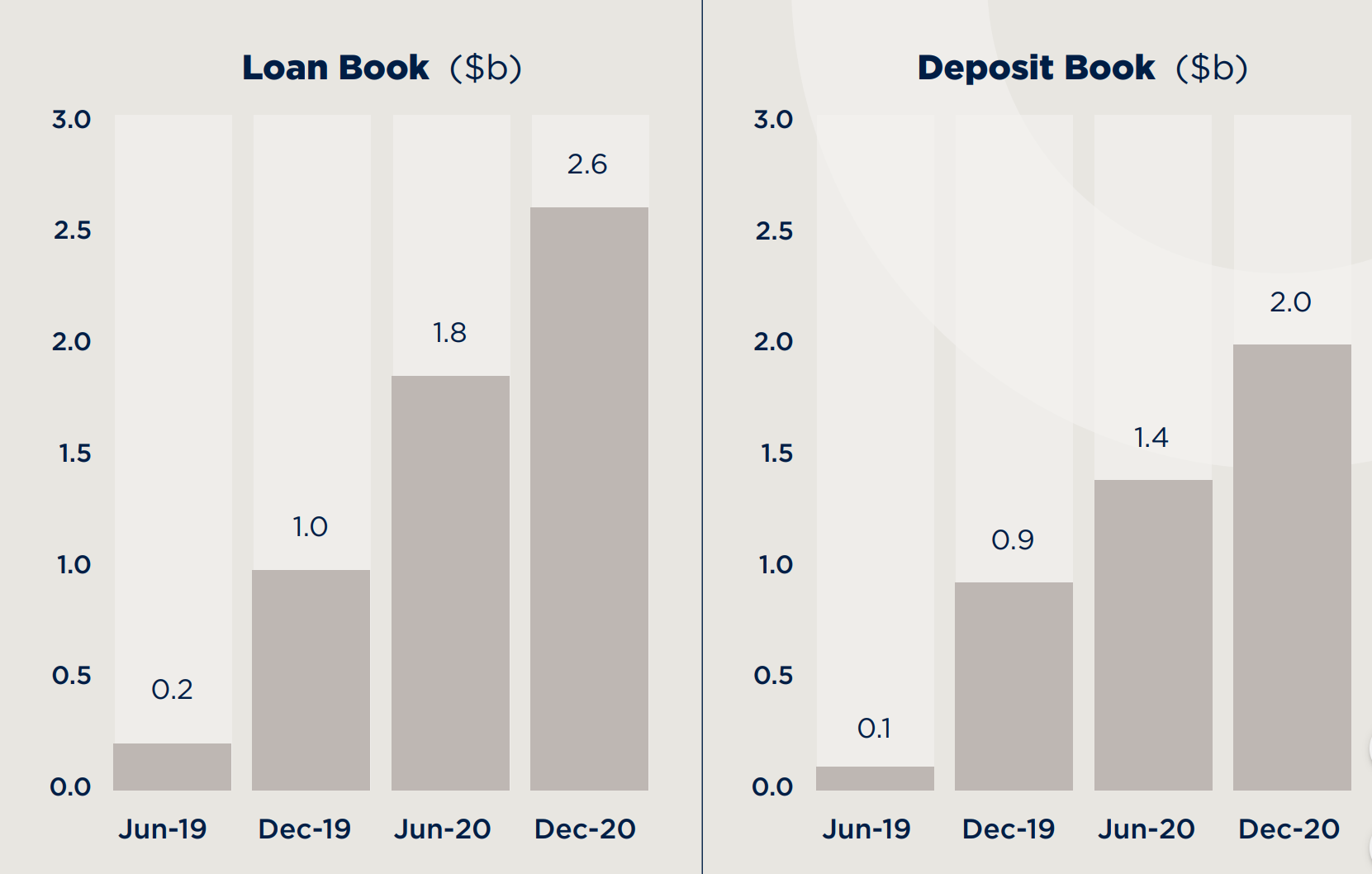 Source: Judo
"While we can't speak for other banks, Judo has a proven track record of growth since inception and importantly is now generating profits – one of the very few new banks anywhere in the world that has gone into profitability in the space of just three years," Judo's General Manager of Deposits Patrick Nolan told Savings.com.au.
A key reason for Judo's success where others have failed is its focus on providing loans to small and medium-sized businesses (SMEs).
Business lending crucial for Judo's growth, and it could mean better deposit rates
In the words of Mr Nolan, Judo is a challenger bank that specialises in lending to Australia's SMEs.
These SMEs are facing big challenges of their own - COVID-19 restrictions put the squeeze on Australian businesses, and according to Judo's SME Banking Insights Report, many struggled to attract funding.
Over the period of March to December 2020 - the COVID months, as some might say - Judo's lending portfolio to SMEs grew 84%. This is far and away greater than the -3.2% decline industry-wide, and according to Judo, at least a quarter of SMEs looking for finance to grow their businesses were turned away by the incumbent banks. The big four were said to be especially guilty of this.
"It's nothing short of scandalous that despite the huge amount of small business support and stimulus made available to lenders by Canberra, our major banks have effectively shut their doors to Australian SMEs when they needed them most," Judo's Chief Financial Officer Chris Bayliss said.
"This is of serious concern not just to SME business owners looking to grow and employ more Australians, but for the economy more generally at a time when we should be doing all we can to create jobs and get the post-pandemic recovery under way."
What does this mean for term deposit rates?
Generally speaking, business loans have higher interest rates on average compared to home loans, at least for riskier small businesses. The Reserve Bank's interest rate data for January 2021 shows an average rate of 3.65% p.a for new loans to small businesses, compared to 2.51% p.a for owner-occupied home loans and 2.88% p.a for investment home loans.

New loans to medium and large businesses have cheaper interest rates of 1.79% p.a and 1.28% p.a on average, but it is small businesses that struggled the most during the pandemic.
"More than 45% of SMEs are in an expansive growth phase but the absence of bank support could be limiting their potential. A quarter of SMEs said one of the main reasons they would change banks was a lack of accessibility with their banker," Judo's Chief Relationship Officer Frank Versace said.
With higher-interest lending occupying most of Judo's loan book, it can afford to offer customers higher interest rates on their cash deposits compared to most other providers.
"Judo prides itself on having market-leading rates, and we will continue offering great returns to customers now and into the future," Mr Nolan said.
"Judo's term deposit rates are consistent with and support our core business of SME lending, which is focused on providing small business loans with long term funding.
"With deposit interest rates falling across the board, Judo's long-term deposits are attractive because customers can lock in today's rates over the long-term."
Judo still thinks term deposits have a place in your portfolio
The numbers don't lie: term deposit rates are extremely low at the moment, to the point of being below inflation in most cases. Savings.com.au research found the average deposit rate from the big four banks is currently just 0.30% p.a, while the market average for all terms is approximately 0.70% p.a.
At such low rates, some commentators have described them as "little more than parking accounts" where savings end up going backwards in value after inflation.
With inflation currently sitting at 0.90%, only a select few of Judo's products surpass this level. A six-month deposit with Judo, for example, would earn a rate of 0.07% p.a. after inflation, and even this is more than what most banks are offering.
And yet there may still be reasons to keep at least some money in a term deposit, such as the fact the money is covered by the government's deposit guarantee, and that you're earning enough interest to at least repel most of inflation's impact.
Mr Nolan said another benefit of a term deposit with Judo is that you can help support Australian small businesses by doing so.
"All customers want the best balance they can get between safety and return in their savings," he said.
"The feedback we are getting from many of our deposit customers is they want to contribute to the economy by helping Australian small businesses grow and create more jobs.
"With over 95% of the money raised via deposits going to fund loans for small and medium-sized businesses, our customers know that their deposits at Judo are supporting the small business community with vital funding."
---
Tim Mossholder on Unsplash