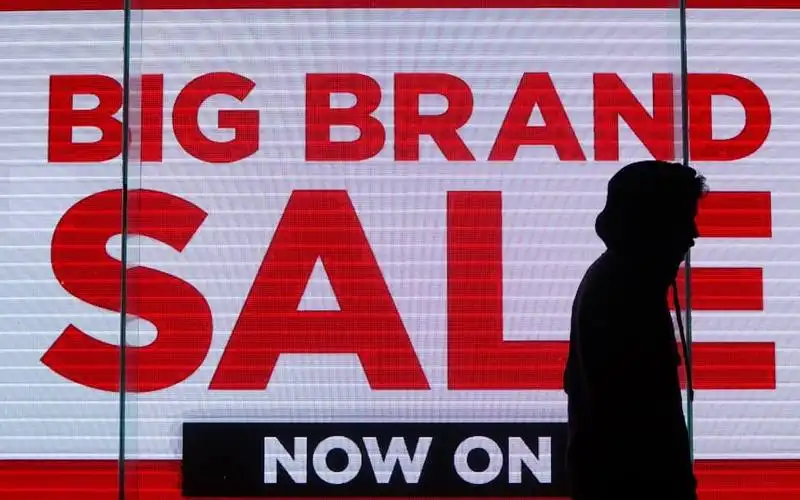 Photo by Jon Cellier on Unsplash
With coronavirus sparking fears in the economy, will the Government give cash handouts like the Rudd Government did in 2009?
BREAKING: The Morrison Government has announced its second stimulus package, with $750 one-time payments for welfare, sole traders and casual workers, and $550 extra per fortnight for social security.
The Government has announced a one-off cash payment of $750 for select groups, including Newstart and NDIS recipients, as well as pensioners, estimated to affect more than six million people.
***
Below was initially published on 5 March, updated 11 March
Australia appears to have a spending problem, or more specifically, a lack of spending problem.
Credit card debt has hit a near 13 year low, and Australians are opting to put their extra money into savings accounts or towards paying off their home loans at a faster rate.
This has contributed to weak retail sales results over the Christmas period, with many preferring to spend their money in the Black Friday sales in late November.
Wages also fell in real terms in the fourth quarter of 2019, implying Aussies have less to spend.
GDP in the December quarter grew, but experts are saying we're not out of the woods of a potential recession yet.
And now that coronavirus is wreaking havoc on global markets, a potential recession in Australia is not out of the question - if nothing is done.
So, what about a cash stimulus?
Want to earn a fixed interest rate on your cash? The table below features term deposits with some of the highest interest rates on the market for a six-month term.
What's the Government's stance on a cash handout?
Reports as of 11 March are that the Morrison Government is set to deliver a stimulus package that could include a $500 cash handout to certain groups.
These groups include pensioners, Newstart recipients, and small business owners, according to News Corp.
It's set to be part of a 'relief package' worth around $20 billion, which is dwarfed by Kevin Rudd's 2009 stimulus package of around $40 billion with $900+ handouts.
Full stimulus package details are set to be announced 12 March.
Prime Minister Scott Morrison has historically not been keen on a Kevin Rudd-like cash handout.
"Last time, you know, we had a government that reacted in a knee-jerk way, we're still paying the debt off now, and will be for the rest of this decade," he said in September 2019.
"What you'll get from my government is a much more sound-headed, cool-headed, measured approach, which has laid out the plans like what were in here [tax cuts and infrastructure spending] today."
Since then, The Reserve Bank has cut the cash rate twice - once in October, and again in March 2020, to another historic low of 0.50%.
The RBA said March's cut was in response to burgeoning coronavirus fears and other factors such as unemployment and sluggish inflation.
At midnight of 5 March, Treasurer Josh Frydenberg called the International Monetary Fund and warned Australia could be heading for a contraction and the Government is going to deliver a stimulus package, according to the Sydney Morning Herald.
"It is going to have a 'b' in front of it that is for sure," Mr Frydenberg said, referring to a billion dollar-plus stimulus package.
"The shock [of coronavirus] is very significant."
"What is clear is that the economy is using fiscal and monetary policy," Mr Frydenberg also told ABC radio on Thursday (5 March) morning.
"Ultimately it won't be the economists that solve this problem. It is the scientists that will solve this problem."
In short, a cash handout is looking more and more likely as the effects of coronavirus and tough economic conditions are realised.
While not begrudging such a move let's hope the government has a little more innovation stimulus measures coming to shore up job security in the broader economy #ausbiz pic.twitter.com/AE4y00SAvY

— Alex Joiner (@IFM_Economist) March 11, 2020
What is the opposition saying about stimulus?
The opposition - Labor and the Greens - are critical of tax cuts and interest rate cuts.
There is instead support for raising Newstart and the Youth Allowance.
Shadow Treasurer Jim Chalmers said: "There is a scope to increase Newstart in a responsible and measured way ... that would be good from a social justice point of view but also good for the economy because every dollar would find its way into the shops and businesses of this country."
Greens leader Adam Bandt said: "Avoiding recession by lifting Newstart and Youth Allowance won't just tackle inequality, it makes economic sense: the money will go straight back out the door and get spent on essentials, because people are already below the poverty line and skipping basics just to make ends meet."
Currently the maximum Youth Allowance amount for those who are under 18, single, have no kids and need to live away from home is $462.50 per fortnight.
For Newstart, the maximum allowance for singles with no kids is $559 per fortnight.
Avoiding recession by lifting Newstart & Youth Allowance won't just tackle inequality, it makes economic sense: the money will go straight back out the door & get spent on essentials, because people are already below the poverty line & skipping basics just to make ends meet. pic.twitter.com/yTKS5DN9XH

— Adam Bandt (@AdamBandt) March 4, 2020
What are the experts saying about a cash handout?
Experts are generally pretty supportive of some sort of cash splash, but a direct cash handout like the Rudd Government did back in 2009 seems unlikely.
Belinda Allen, Commonwealth Bank senior economist:
"A fiscal response would ... be more appropriate."
"The budget position has been deteriorating, but there is still scope to support the economy outside of the traditional automatic stabilisers.
"So far there have been some state government initiatives to support the tourism sector and follows the help provided post the bushfires."
Westpac economists
"A key issue here will be the timing and likely profile of any fiscal response. Westpac has previously supported bringing forward the legislated tax cuts as the most effective way to boost incomes and demands," a Westpac report said.
"Across the private economy there is ongoing weakness. Policy stimulus, in the form of RBA rate cuts and modest tax rebates, have had a limited impact to date."
Trent Wiltshire, Domain economist
"There needs to be a two-prong approach. It can't all be left to the RBA," Wiltshire told Business Insider.
"It [Government] at least looks like it might be flexible and might implement some stimulus [which] it needs to because it's difficult to say where this [coronavirus] is going to go."
Callam Pickering, Indeed Asia-Pacific economist
"Quite simply, the economy requires more stimulus," Pickering told Business Insider.
"Ideally, the federal government would rise to the occasion.
"Fiscal policy can be better targeted in the current environment and could stimulate the economy without pushing house prices and debt higher.
"Unfortunately, a budget surplus has been placed ahead of jobs and growth. The RBA will have to make do with their imperfect policy tool."
Why aren't RBA rate cuts working?
The RBA cuts to the cash rate can only do so much.
Lower interest rates make debt cheaper - namely home loans - and many banks have responded by passing on the 25 basis point rate cut in full, but it's not giving consumers confidence to spend.
RBA rate cuts also theoretically make business transactions cheaper, and the Government has urged small businesses to invest with such cheap debt.
However, Trade and Tourism Minister Simon Birmingham told 2GB Radio it's "impractical" to provide financial help for industries impacted by coronavirus.
"Government can't simply hand money out to businesses because customers are drying up," he said.
"We are trying to help those businesses by generating alternate customers, alternate markets, to try and get them through these tough times."
In a video conference with Treasurer Josh Frydenberg and RBA Deputy Governer Guy Debelle on 2 March, PM Morrison said there was some sort of stimulus package coming in the "not too distant future", according to Business Insider.
Back in September, Morrison said the Government will have to take into account the effects of its taxed cuts passed in July, as well as RBA rate cuts, "and then we'll go from there".
Are cash handouts common?
It's arguable the Australian populace follows the sentiment of the Government at the time.
In 2009, the Rudd Government, in response to the Global Financial Crisis, lined Australians' pockets with $950 to do what they like with, whether that was spending it on a TV, paying off a mortgage or blowing it on the pokies.
The $950 applied to all Australian taxpayers who earned under $80,000 in the 2007-08 financial year.
This was a budget hit of $12.7 billion, in a total stimulus package worth more than $40 billion, which involved small business tax cuts, infrastructure programs, and a three-fold first home buyer grant increase.
During the March 2009 quarter, the Aussie GDP grew 0.4% in seasonally-adjusted terms, at a time when many other developed nations' economies were shrinking.
Canada's shrunk by more than 2%, the UK by 1.75%, the US by 1%,
Australian credit card debt reached an all-time high of $37 billion in 2011, and the 2009-10 federal budget had a deficit of more than $50 billion.
In contrast, the Abbott/Turnbull/Morrison government has urged fiscal conservatism and bringing the budget to surplus, which has coincided with Australians tightening their purse strings.
Ultimately, the 2009 cash handouts attracted their fair share of critics: the Turnbull-led opposition at the time said it was expensive and that tax cuts would do more to help the economy.
Today's Government has said Australia is still paying for it, and that funds were misdirected - backpackers and temporary visa holders with little foothold in the economy also received the handout.
Overall, economists and the Government are being cagey about direct cash handouts, however, fiscal stimulus in other areas is looking more likely.
Watch this space.
If I were in office today? I'd pick up the phone to Washington and seek a meeting of G20 Leaders, Health Ministers & Finance Ministers. Markets need to see the world's 20 biggest economies are acting together in solidarity and will use stimulus as needed to overcome coronavirus. https://t.co/mAkl4eZ6uw

— Kevin Rudd (@MrKRudd) February 29, 2020
---
Latest Articles