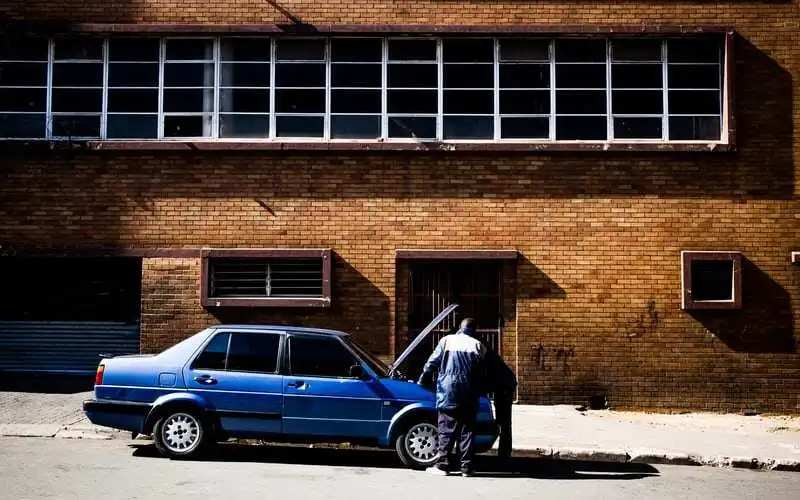 When shopping for a car, you may have noticed the dealer or manufacturer is touting their extended warranty, but is it worth the money?
There's an extended warranty option on anything these days. From your computer, your new mobile phone, fridge and yes, of course - a car.
You probably know that all new cars come with some sort of manufacturer's warranty, whether that's for three, five, seven or more years, across a set number of kilometres. However, many extended warranties are also on offer - both by the manufacturer through the dealer, or as a third-party dealership warranty. But are they worth it?
In this article...
In the market for a new car? The table below features car loans with some of the lowest interest rates on the market.
Approval in 24 hours
Balloon options to reduce repayments
No ongoing fees, no discharge fee
Rates based on a loan of $30,000 for a five-year loan term. Products sorted by advertised rate. Rates correct as of October 19, 2021. View disclaimer.
What is an extended car warranty, and is it worth it?
Extended car warranties can be applied to both new and used vehicle purchases via the dealership. At the base level, an extended warranty kicks in after the manufacturer's warranty, however what it covers might be totally different.
There's no set agenda on what an extended warranty must cover, which is why it's important to read the product disclosure statement (PDS) and even the terms and conditions. Common coverage items include selected parts on the engine, transmission or differential up to a certain dollar amount.
More elaborate warranties can cover what was covered under the manufacturer's warranty. Some might even cover the repair costs up to the market value of the car at the time, which, depending on depreciation, could still be worth many tens of thousands.
Bargain basement policies generally cost about $300, while more comprehensive policies can range in the thousands. Some places even offer 'bumper to bumper' warranties, meaning they cover virtually everything that makes up the car, but these might be even more expensive. Normal wear and tear usually isn't covered, no matter the warranty.
Dealer vs Manufacturer extended warranty
Buying a new car is hard enough without being bamboozled by the car dealership and their fast-talking salespeople. Generally speaking there are two kinds of extended warranty:
Manufacturer extended warranty: A manufacturer might offer to extend their warranty beyond the usual period of three or five years.

Third party/Dealer extended warranty: A dealership or finance provider may offer you their own extended warranty.
While the former doesn't usually impose any additional restrictions on servicing your car, the latter might. A dealer or finance provider can theoretically put anything in their extended warranty contract you sign, forcing you to jump through hoops to retain warranty coverage. Such a restriction might include servicing only at the dealer you bought your car from, which isn't feasible if you've moved out of town or had to go out of town to purchase the car.
Used car considerations
Used cars bought at the dealership in many states come with a three-month statutory warranty by law. In Queensland, for example, it's three months or 5,000 km for cars less than ten years old and under 160,000 km on the odometer.
Cars that have more mileage than that on the odometer or are older than ten years are covered for one month or 1,000 km travel. Driving it home could easily eat up 100 km!
If you're buying a used car and you know you probably can't afford a repair, an extended warranty may look appealing. However, the increased risk of something going wrong could mean it's harder to get a good-value extended warranty. Before purchasing any extended warranty, it's important to go over your options and read the PDS.
Regular manufacturers' warranties are also transferable from owner to owner, provided there's still time left on them. Generally speaking, for it to be valid, make sure when you're buying a used car that it comes with the original warranty documents.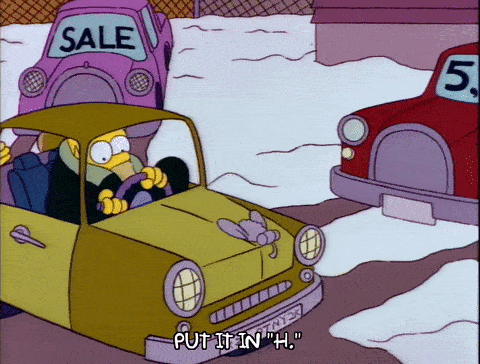 Source: Giphy
Restrictions with extended warranties
One of the biggest components of keeping the extended warranty valid is where you service your car. For however long your extended warranty is for, there's likely a stipulation that you service your car strictly on the schedule at a certain dealership or service centre. Not doing so could void the warranty.
This restriction could result in higher servicing costs than if you sought an independent mechanic. However, you'll have to weigh up if that potential extra servicing charge is a good trade-off in exchange for what's covered under the extended warranty.
Manufacturers' warranties generally still allow you to repair and service your vehicle at any accredited provider not limited to the dealership. With extended warranties, you might not have that luxury.
Extended Car Warranties - Know Your Rights
Australian Consumer Law gives you consumer guarantees that the car or product you buy will do what it's reasonably expected to do.
Car manufacturers are also required to continue to support the vehicle for a 'reasonable' period beyond the manufacturer's warranty. This means that if you've done everything by the book and looked after your vehicle and your warranty is for three years, and your engine totally blows up at four years, it's still likely on the manufacturer.
Given that the laws in Australia are quite supportive of the car buyer and manufacturer warranties can be quite generous, an extended warranty might not provide any bonafide value over what's already etched into law or provided out of the box. Be wary of any dealership trying to pressure you into purchasing an extended warranty or telling you what you can or can't do.
Savings.com.au's two cents
While the question over whether to take out extended warranty for a $30 rice cooker should have a pretty obvious answer, one for your car is more opaque. Because cars are some of life's biggest purchases, and that you basically need one in Australia, it's common to fear something wrong happening.
This is where an extended warranty might seem like an appealing proposition. However, you'll need to do your homework about who's supplying the extension, and what's included in the extension. After all, you don't want to pay $500 for something that only covers $500 worth of engine repairs.
When shopping for a car at a dealership, if you're unsure about the extended warranty, it's totally okay to defer and do your homework. An extended warranty might provide peace of mind for some, but for others it might be paying for something that's already covered under Australian Consumer Law.
First published 24 June 2020, last updated 17 June 2021.
---
Photo by Marc St on Unsplash