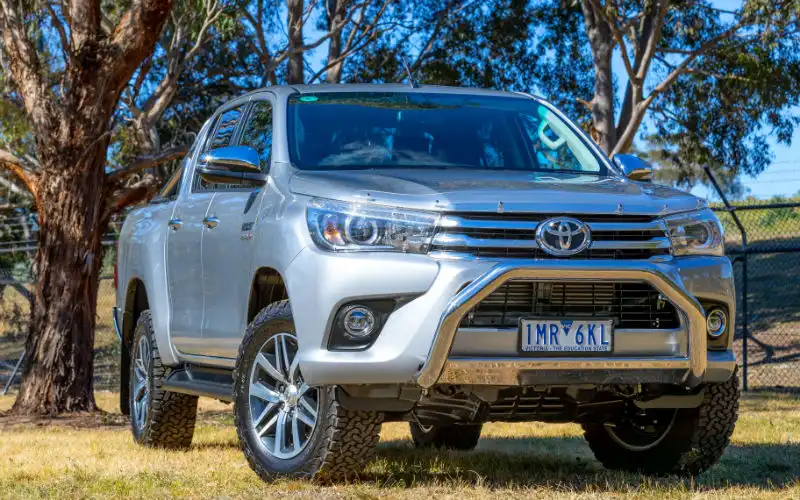 Photo by John Torcasio on Unsplash
Sales figures for June 2019 show a 9.6% annual drop in Australia's new vehicle market.
The June/July period is historically 30% stronger for car sales, due to 'end of financial year deals' from dealerships.
Figures from the Federal Chamber of Automotive Industries (FCAI), show a total of 117,817 units sold for the month, 28% more than the 92,000 sold in May but much less compared to 12 months prior.
FCAI chief executive Tony Weber attributes the lower numbers to a competitive and sensitive market coupled with tax fears.
"Over the past six months we have seen various conditions and circumstances which adversely affected the market," Mr Weber said.
"These include a tightening of financial lending, environmental factors such as drought and flood, and a strongly contested federal election.
"In addition, the continuing incursion of Luxury Car Tax on a federal level, and now in some cases on a state level as well, is a major disincentive. It could just be the straw that breaks the camel's back for the new car buyer."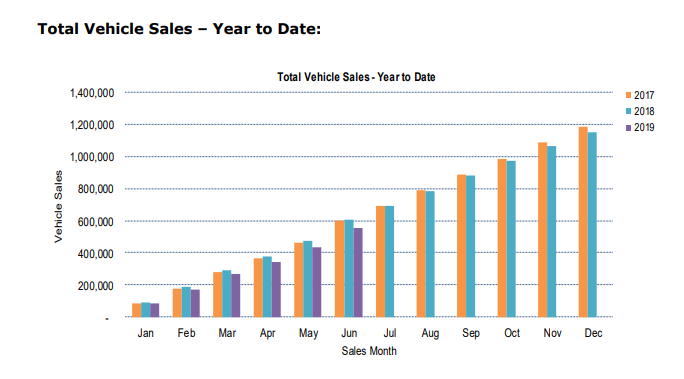 Source: FCAI
Toyota in pole position
Aussies love a ute, affirmed by these statistics showing the Toyota Hilux is Australia's most popular vehicle again with 5,396 sales.
The Hilux is followed by the Ford Ranger with 4,851 sales, with the Hyundai i30 rounding out the podium finishers with 3,343 sales.
Utes are typically the highest selling car given many businesses often buy large fleets of them for their employees to use.
Toyota is also the overall market leader with 21,200 sales, followed by:
Mazda (10,806)
Hyundai (10,001)
Mitsubishi (8,891)
Kia (7,200)
Where and what are we buying?
New South Wales residents saw the checkered flag first, with 37,811 sales, down 10.7% from last year.
They were followed by Victoria (33,924) down 7.6% and Queensland (25,100) down 11.2%
Tasmanian's are clearly creatures of habit with 2,013 car sales, up one unit from the previous year (2,012 to 2,013).
SUV's are our most popular purchase with 53,509 sales, down 4.7% followed by passenger vehicles, which had a steep 18.5% decrease in sales from 2018.
Why is EOFY a good time to buy a car?
As mentioned previously, June/July can be a good time to buy a car as dealerships have EOFY sales.
These sales occur as dealers usually have a lot of stock to clear before the start of the new financial year, and may also be under pressure to meet their annual sales targets.
This makes them more likely to offer some good bargains on "outdated" car models that really aren't very outdated at all.
Customers who shop around different dealerships could drive a hard bargain this end of financial year.
---
Latest Articles