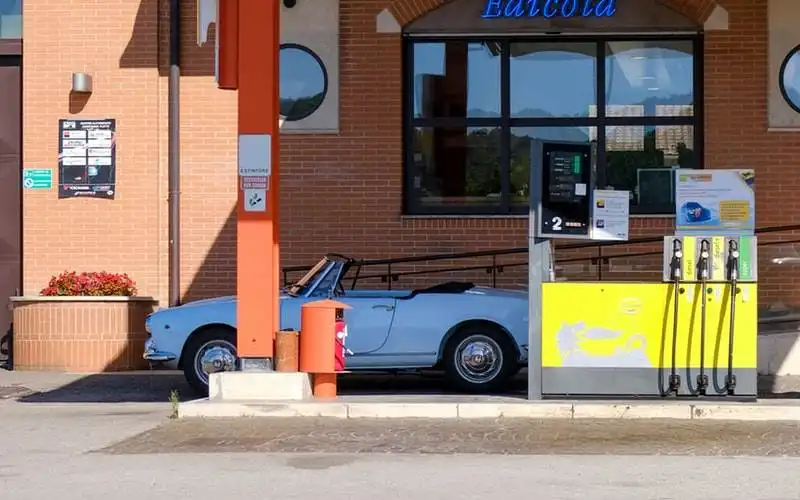 With fuel prices varying wildly, but only seeming to go up, more and more Aussies are hopping into fuel efficient cars - so what are the more frugal ones on the market in 2021?
Of course, this list will discount electric vehicles, as technically they consume no petrol, diesel or LPG. And if we don't segment the market into different body shapes, the list would likely be all small cars, so we've broken it up into hatchbacks, sedans, four-wheel drives, wagons and more.
We've analysed Redbook data on 2021 car models and fuel efficiency for combined fuel usage (highway and urban economy).
In the market for a new car? The table below features car loans with some of the lowest interest rates on the market.
Approval in 24 hours
Balloon options to reduce repayments
No ongoing fees, no discharge fee
Rates based on a loan of $30,000 for a five-year loan term. Products sorted by advertised rate. *The Comparison rate is based on a $30,000 loan over 5 years. Warning: this comparison rate is true only for this example and may not include all fees and charges. Different terms, fees or other loan amounts might result in a different comparison rate. Rates correct as of January 21, 2022. View disclaimer.
What are the top fuel efficient vehicles in 2021?
We've looked at ten market segments to determine the top fuel efficient vehicle in each category. Note that there's every chance some niche automaker has a car that is the 'most fuel efficient', but we've largely stuck to the bigger name brands.
1. Fuel efficient hatchback
This segment belongs to the Hyundai IONIQ, which is a hybrid vehicle and has a combined fuel economy as low as 1.1L/100km. It comes with a 1.6-litre petrol engine with a 32kW electric motor. The battery pack is 1.56kWh, said to give about a 63km range. Prices start at around $35,000 before on-road costs.
2. Fuel efficient sedan
This one might surprise you - the BMW 3 Series 330e, which consumes just 2.2L/100km combined. It's another hybrid, this type with a 2L turbo engine and an 83kW electric motor. It comes with a 12kWh battery pack but range figures are disputed. It starts at about $80,000 before any on-road costs.
3. Fuel efficient crossover
Crossovers don't necessarily have four-wheel drive drivetrains, which can help in fuel economy. This segment belongs to the BMW X2 xDrive20d, which is an AWD diesel consuming just 5.1L/100km combined. Prices start at about $62,000 before on-road costs.
4. Fuel efficient four-wheel drive
Hybrids are dominating the list, this time with the Mitsubishi Outlander, which consumes just 1.9L/100km combined. It comes with a 2.4L petrol motor and a 60kW electric plug-in motor. The battery pack is said to have a range of around 80-100km, and prices start at about $56,000 before on-roads.
5. Fuel efficient wagon
Wagons seem to be a bit of a dying breed, and this is the first in our list to not be a hybrid - the Skoda Fabia 1.0L petrol at a combined fuel cycle of 4.5L/100km. It has a 3 cylinder petrol turbo engine putting out about 7kW, and prices start at under $20,000 drive away.
6. Fuel efficient 7-seater
If you're a soccer mum, class-leading fuel economy comes from the Land Rover Discovery Sport, which consumes 5.7L/100km combined. It comes with a 2L turbo diesel engine, outputting 100kW power and 380Nm torque to make the kids in the back spill their ice cream. Prices start at about $62,000 before on-roads.
7. Fuel efficient convertible
Feel the wind in your hair with the BMW i8, which consumes just 2.4L/100km combined. It's a hybrid model with a 1.5L engine and a 105kW electrical output, with a 11.6kWh battery, with a range of around 40km. Prepare your wallet, the i8 attracts a starting price of around $319,000 before on-roads.
8. Fuel efficient coupe
A coupe is a car with two doors, not four (cough cough Mercedes-Benz). BMW once again features, this time with the 220i. Combined fuel use is just 5.9L/100km from a 2L petrol engine outputting 135kW. Prices start at about $57,000 before on-roads.
9. Fuel efficient ute
This segment belongs to the Mitsubishi Triton GLX turbo diesel, which consumes 7.9L/100km combined. Note that to get the best fuel economy, you'll need to get the manual - the auto consumes 8.4L/100km. Prices for the Triton start at around $36,000 before on-roads.
10. Fuel efficient van
Vans aren't really lighting the world on fire with innovation, but the more frugal in this class is the Volkswagen Caddy TDI250, which consumes 5.3L/100km combined. It comes with a 2L turbo diesel engine and starts at about $36,000 before on-roads.
How much does fuel hit the budget?
Fuel is probably going to be your most regular ongoing car expense. The Australian Automotive Association (AAA) estimates the average weekly fuel cost to be just under $69 a week, amounting to $3500 a year.
However, items such as servicing, insurance and car loan repayments may be bigger total expenses. Don't forget about depreciation either, as some cars can depreciate 40% or more in as little as three years.
Buying a miserly car is tempting for more than just budget reasons - they often output fewer carbon emissions, which is kinder to the environment. Many of the more fuel efficient cars are also hybrids, which help transition us to electric cars as they can be both impractical and expensive to own currently.
Savings.com.au's two cents
Buying a new car just for its fuel economy to replace your old clunker might not be the most financially sound decision, but if you're in the market for a new car, its fuel economy might be a big factor. You'll see from above, the market-leaders these days are often hybrids, sipping as little as 2L per 100km.
The difference between a gas guzzler and a miser could mean the difference in many thousands of dollars over a car's lifespan. That, and the environmental concerns may also be noteworthy to you. It's an exciting time in the car industry.
---
Photo by Vincent Ghilione on Unsplash