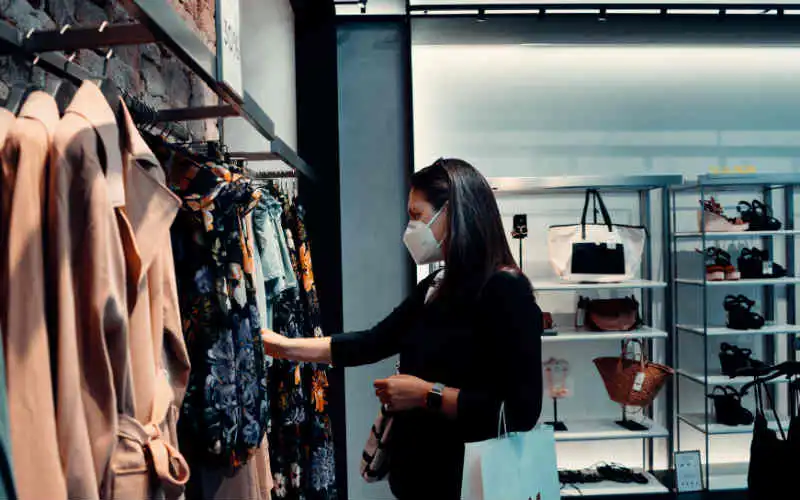 Photo by Arturo Rey on Unsplash
Millennials are limiting their credit card spending more than any other generation since the COVID-19 pandemic, new research reveals.
The COVID-19 pandemic has changed spending behaviour, with nearly half (48%) of millennials spending less on their credit card compared with 36% of cardholders above the age of 40.
The research from global analytics firm J.D. Power found that nearly one-fifth (18%) of millennial cardholders say the overall value of their card has decreased since the start of COVID-19, compared with 11% of cardholders aged 40 and over.
As a result, 37% of millennial cardholders have already opened or plan to switch to a card with a better rewards program.
Need somewhere to store cash and earn interest? The table below features introductory savings accounts with some of the highest interest rates on the market.
Lender

---

4

0

0

0

$product[$field["value"]]

$product[$field["value"]]

$product[$field["value"]]

More details

FEATURED

Savings Account (Amounts < $24k)

0

200

0

$product[$field["value"]]

$product[$field["value"]]

$product[$field["value"]]

More details

PremiumSaver (Amounts < $250k)

3

0

0

0

$product[$field["value"]]

$product[$field["value"]]

$product[$field["value"]]

More details

0

10

0

$product[$field["value"]]

$product[$field["value"]]

$product[$field["value"]]

More details

4

0

0

1

$product[$field["value"]]

$product[$field["value"]]

$product[$field["value"]]

More details

WebSavings Account (New Customer) ($2,000+)
Rates based on a savings balance of $10,000. Sorted by total interest rate. Refer to providers' websites for bonus rate conditions. Note that the base rate will apply once the introductory term has passed. Rates correct as of May 22, 2022. View disclaimer.
Head of banking and payments intelligence at J.D. Power Australia Bronwyn Gill said credit card providers need to continue offering competitive rewards programs or risk losing millennials as customers.
"Millennials are savvy and are shopping around for a card that offers a better rewards program that suits their changed spending habits," she said.
"Card issuers must offer reward programs that are relevant to millennials, or risk losing longer-term relationships with this important age group."
The research also found that millennials have a higher intention to switch cards than any other age group.
More than one-fifth (22%) of millennial cardholders say they intend to switch from their current primary credit card to another one in the next 12 months, double that of cardholders over the age of 40.
The main reasons millennials want to replace their credit card are for a better rewards program (29%) and for better benefits (29%).
Cash-related rewards are the most favoured reward type, with 27% of millennial cardholders preferring cash rewards/cashback, 23% gift certificates/gift cards/vouchers and 17% prefer airline miles.
"Rewards programs are key for millennials," Ms Gill said.
"After convenience, earning rewards is the second most important reason as to why millennials use their credit card, however new spending habits are directly influencing the ability to accumulate and redeem rewards."
Credit card debt tumbles during COVID
Australians wiped off record levels of credit card debt in May, according to Reserve Bank (RBA) data.
According to the latest RBA credit and debit card data, Australians wiped $1.64 billion off their credit card debts in May, marking the biggest monthly decrease on record and bringing the national total credit card debt to its lowest level since 2007.
But earlier data suggests that many Australians paid down their credit card debt by withdrawing money from their superannuation.
Data compiled by credit bureau illion and AlphaBeta shows that 14% of money withdrawn from super early was used to repay personal debts, including credit cards, buy now pay later bills and other bills.
On average, those who used the scheme spent $2,855 in the first fortnight after withdrawing their super, and $393 of that was spent on debt repayments.
The RBA data showed that Australians spent $5.82 billion less on their credit cards in May 2020 compared with the same time last year.
Data from specialist retail banking and payments consultancy McLean Roche shows that spend on credit cards was down 26% in May following a 33% decline in April.
---
Latest Articles