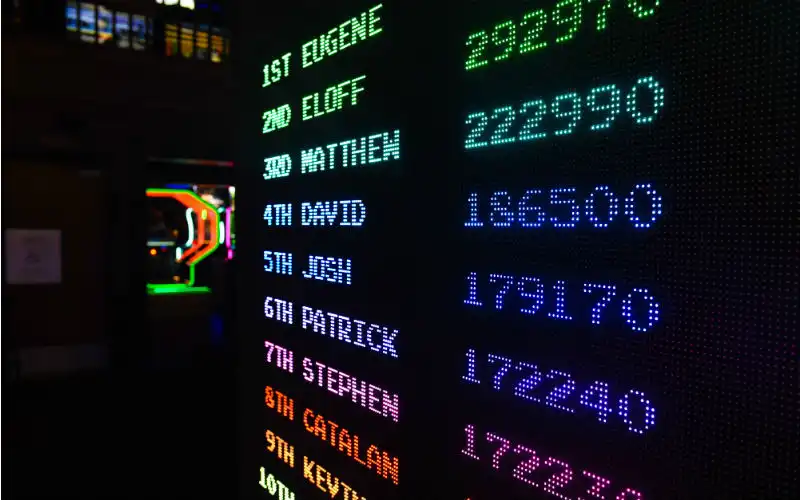 Photo by Element5 Digital on Unsplash
Australians can now access their credit report and score free of charge with NAB, regardless of who their bank is.
NAB Chief Customer Experience Officer Rachel Slade said the landmark initiative was the first of it's kind in Australia and would empower consumers to better understand their financial position.
"For many people, logging on to see their credit score can be overwhelming and daunting as they don't know where to start or what their score means," Ms Slade said.
"At NAB, we wanted to remove the fear factor and have created a solution that will not only give Australians access to their score for free, but also provide tailored insights on how to improve it.
"This is all about changing the way we feel about our finances and making checking your credit score something that is positive and empowering."
In order to make the service available to all Australians, NAB has partnered with Credit Simple, a subsidiary of one of Australia's four credit reporting agencies, Illion.
"No matter who you bank with, you can jump on the secure website today and check your score as often as you want, free of charge and see it change in real-time," Ms Slade said.
"Our hope is this will help Australians no matter their circumstances. From those saving for a home to wanting to borrow for the dream family holiday or just wanting to know where they stand with their finances – this is a gamechanger.
There is now another free way to access your credit score but this time a detailed report will be given, with no limit on how often you can check it. https://t.co/TWh1KQycs4 @GemmaActon #7NEWS pic.twitter.com/7hLQaJw3n4

— 7NEWS Sydney (@7NewsSydney) November 11, 2019
Credit Simple CEO David Scognamiglio said the partnership should result in improved credit scores across the board.
"The good thing about knowing your credit score is that you can actively work to improve it, but the first step is knowing what it is, and then knowing how to change it," Mr Scognamiglio said.
"Paying your accounts on time might seem obvious, but it's important to understand that missing a payment can impact your record and hold you back from achieving your financial goals."
With the big four now actively using Comprehensive Credit Reporting (CCR) as of September, the need to know your credit score has become even more vital.
"Until the take-up of CCR, banks could only judge how much to lend based on their 'negative' credit score – for things like missing a credit card repayment," Mr Scognamiglio said.
"Being on top of your finances by paying credit cards or car loans on time were never included, but they have been from September.
"NAB's Credit Health Tool will give consumers the power to change this and we congratulate NAB on becoming the first major bank to roll this out nationally – it's a big deal."
According to Mr Scognamiglio, accessing NAB Credit Health won't negatively impact a person's credit score.
Signing up won't provide NAB access to credit information, and all data is protected using "industry best" practice technology and processes
Why is a credit score important?
A credit score, or credit rating, is essentially a numerical representation of someone's trustworthiness as a borrower.
The number/score will be between 0 and 1,200 depending on which credit reporting agency is used.
Credit scores are incredibly important as lenders and credit providers will look at this score to determine whether they'll lend someone money, at what rate and if they can afford to meet the repayments.
Bad credit scores will make a potential borrower more likely to be rejected for credit, as it's seen as more likely that an adverse event (such as bankruptcy or default) will occur in the next 12 months.
How to improve your credit score
Here's NABs top tips to improve your credit score:
Make sure you pay your accounts on time
"Until relatively recently only your 'bad' financial behaviour of late or missed payments showed up on your credit score."
"But changes to the system mean both your good behaviour, as well as bad, is recorded. Therefore, the easiest thing to do is ensure you have your accounts up to date and keep them up to date.
"A consumer who has a good track record of paying for a credit product on time is likely to keep doing that."
Minimise your applications for credit
"Shopping around for a new credit card or home loan can save you money. But applying for too many of them can actually lower your credit rating."
"If you're constantly applying for small loans or have a lot of enquiries on your file within a short time period, this will negatively impact your score. For example, applying for many credit cards within a few years is not ideal.
"Data shows that consumers who constantly apply for more credit end up significantly more likely to default."
If you've defaulted, pay it up
"A default will stay on your file for five years regardless of whether or not you pay it, but if you pay it off, it will reduce the negative impact. Over time the impact of defaults will reduce."
"If you've got two or more unpaid debts then this will impact your score, as well as not paying on time."
Budget
"Budgeting is key to financial success, taking the time to sit down and map out your commitments and goals can help you improve your credit score."
---
Latest Articles