If you've ever delayed a visit to the doctor's office because you couldn't cover the out-of-pocket cost, you may be pleased to hear Afterpay is trialling financing radiology, pharmacy and General Practice services.
The move follows the company's successful roll-out to over 1,100 dentists and optometrists nationally over the past 10 months.
Afterpay's Head of Healthcare, Matthew Cagney said the move will allow Australians to better manage their household budgets, as the bills will be split into four smaller payments.
"With more than 11 million Australians not having access to 'extras' cover, we are meeting a genuine need – and for those that do have cover, there is nearly always going to be a gap payment that needs to be made," Mr Cagney said in a statement.
But consumer advocates are a little more sceptical, warning it will lead to mounting out-of-pocket costs for financially vulnerable patients.
For the uninitiated, Afterpay allows users to spread out the full cost of a product, or in this case, a scan, consultation or pharmacy purchase, over four equal interest-free fortnightly payments. If you miss a payment, it will incur a $10 late fee, a further $7 fee if still unpaid seven days later, and capped at $68 or 25% of the original purchase price.
Professor Rosalie Viney at the University of Technology Sydney's Centre for Health Economics Research and Evaluation warns the move risks dulling the cost of medical bills and could lead to patients paying for services they can't really afford.
"If you only have to pay a portion at a time, you might go ahead with it, even though you may not be able to afford it," Professor Viney said.
"A $400 bill doesn't look like much when you're only paying $100 at a time. But it's easy for those costs to creep up."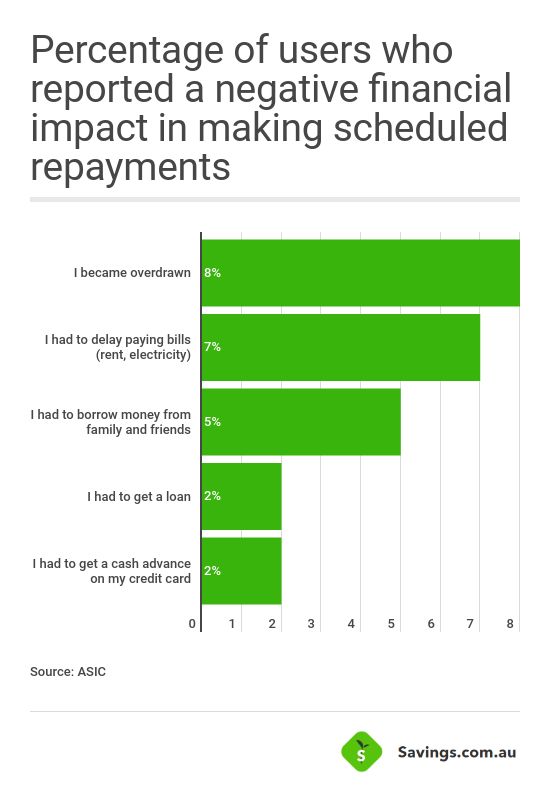 A 2018 ASIC review of buy now, pay later providers like Afterpay found that one in six users reported experiencing a negative impact, such as being overdrawn, having to delay paying bills or borrowing money from friends in order to meet scheduled repayments.
According to the report, over half of buy now, pay later users said they ended up spending more than they did before they used a buy now, pay later arrangement.