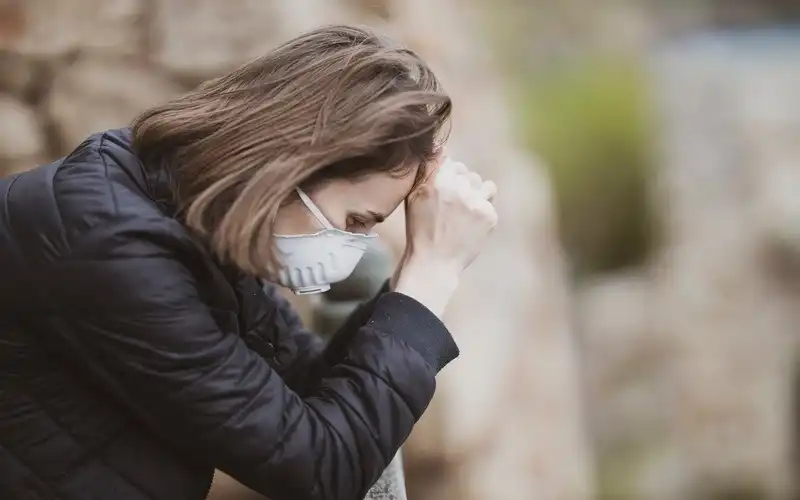 Photo by engin akyurt on Unsplash
The panic created by COVID-19 has caused great deals of financial stress among Australians, with 77% saying they feel that way.
Nearly a quarter (24%) report feeling "extremely stressed" about their finances, according to the J.D Power Banking Industry Insight survey.
The survey, which involved more than 1,400 Australians and was conducted between April 28 and May 13 2020, said the short and long-term effects of the pandemic on individual finances is becoming a significant concern for many Australians.
According to the results, 72% of respondents said the coronavirus crisis has negatively impacted their finances. Other key findings include:
39% are feeling worried or anxious often;
37% are losing sleep;
10% are unable to afford enough food to eat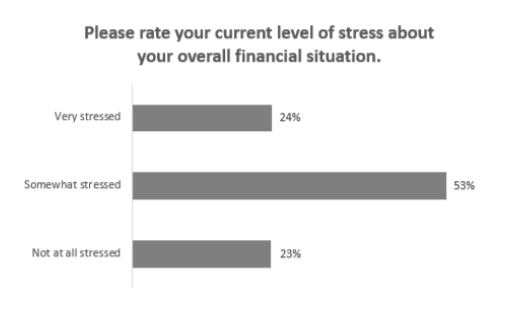 Source: J.D Power
Of concern is that 35% of respondents said they don't even think the worst is over, an outlook shared by Canadians (41%) and Americans (42%).
Only one-fifth (17%) of respondents said the worst is behind us, 27% said the worst is right now, 35% said the worst is yet to come, while 12% said COVID-19 will not affect their finances at all.
Debt remains a problem
The majority of Australians are struggling with their debts, as only 38% have reported a manageable amount of debt or no debt and since the pandemic began.
Nearly one-in-five (19%) of respondents said they can't meet their minimum monthly credit card repayments, while another 11% can't make both personal loan repayments and mortgage repayments.
Recent data from the Australian Banking Association (ABA) found that the total number of loans deferred by Australia's banks as a result of the COVID-19 pandemic is more than 643,000, of which approximately 392,000 are home loans.
Such an option is in-demand it would seem, and J.D Power's survey confirms this: 15% of respondents said they would like to receive info from their bank on loan payment deferrals, while 24% would like to defer monthly service fees and 16% would request to defer credit card payments.
Need somewhere to store cash and earn interest? The table below features savings accounts with some of the highest non-introductory interest rates on the market.
Overall, credit cards are being relied on more in the pandemic.
Over a quarter (26%) of Australians are using their credit card more for household necessities, and while 42% of cardholders say they are spending less on their credit card, 22% are using their card more often to pay household bills.
A number of banks have introduced relief for credit card customers in response to COVID-19. For example:
Bank trust still needs work
J.D. Power data shows that customers don't believe that banks are showing the level of concern that they expect during the pandemic, and that financial institutions can and should do more to alleviate customer stress.
Only 29% of customers say their bank has shown concern for their personal financial situation during the pandemic.
This concern is particularly prevalent among big four bank customers, as 33% (ANZ), 33% (NAB), 28% (Westpac) and 26% (CBA) of customers feel their banks should be doing more.
Only 15% of customers say they have a more positive impression of their primary bank since the pandemic began, and 11% say they have a more negative impression.
A big reason for the negative vibes banks are giving off is a lack of communication, as only 38% of customers say they received helpful communication from their bank.
Meanwhile, 20% said they received communication that was not helpful and 14% say they haven't heard from their bank but would like to.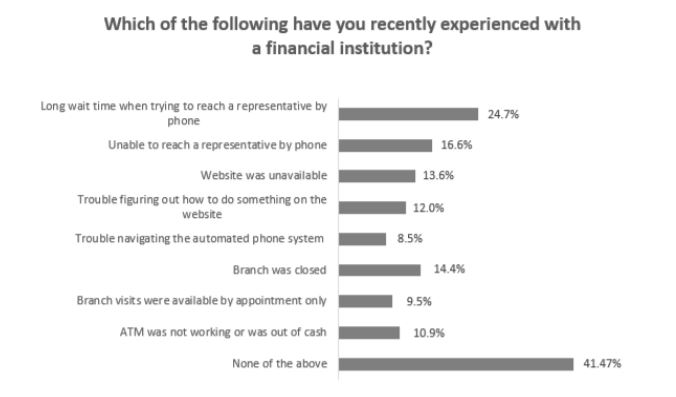 Source: J.D Power
---
Latest Articles