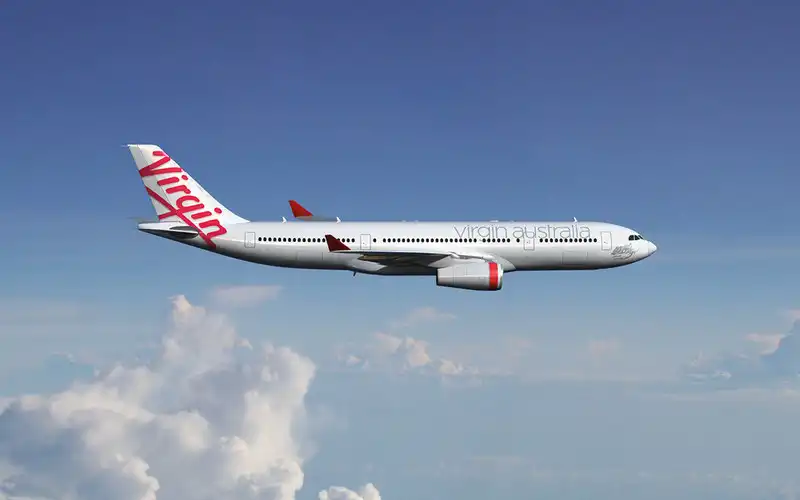 Images courtesy of Virgin Australia
Virgin customers concerned over the future of their Velocity Points and travel credits can breathe a little easier, as multiple sources say they are likely to be saved.
Hundreds of millions of dollars of travel credits and billions of Velocity Points will be honoured, according to two of the firms attempting to buy the embattled airline which went into voluntary administration in late April.
Two American private equity firms — Bain Capital and Cyrus Capital Partners — have emerged as the final bidders looking to buy Virgin Australia, and both have indicated that they will honour points and credits in a major win for customers.
According to The Courier Mail this morning, a source close to the Bain Capital bid for Virgin has said the global private investment firm would honour all tickets that were cancelled when Virgin grounded flights due to COVID-19.
It also said all Velocity Points held by the 10 million members would be honoured in full.
Savings.com.au has sought further clarification from Bain.
Need somewhere to store cash and earn interest? The table below features introductory savings accounts with some of the highest interest rates on the market.
Another of the bidders for Virgin - Cyrus Capital, an investment firm based in New York and London - has also confirmed the safety of these two products.
According to The Executive Traveller, Cyrus Senior adviser Jonathan Peachey confirmed as much by writing to the Australian Federation of Travel Agents.
"Rewarding customer loyalty is also important to Cyrus, especially at this time, and if Cyrus becomes the new owner of Virgin Australia, points held by members of the Velocity Frequent Flyer program will be protected and honoured," Mr Peachey said.
He also said that outstanding tickets booked would be honoured "without question".
This should come as a welcome relief to Virgin's millions of customers, as there had previously been no guarantee over the safety of members' points and travel credits.
A frequent flyer expert had previously told Savings.com.au that it was likely Virgin would honour credits and points.
The decision on Virgin's future is expected to be delivered by the administrator Deloitte by June 30.
Virgin customers can still redeem their existing points for future domestic flights after a blanket four-week ban on members using points, although members still cannot redeem their points for products and gift cards.
Read: Qantas offers refunds for cancelled flights due to COVID-19
---
Latest Articles