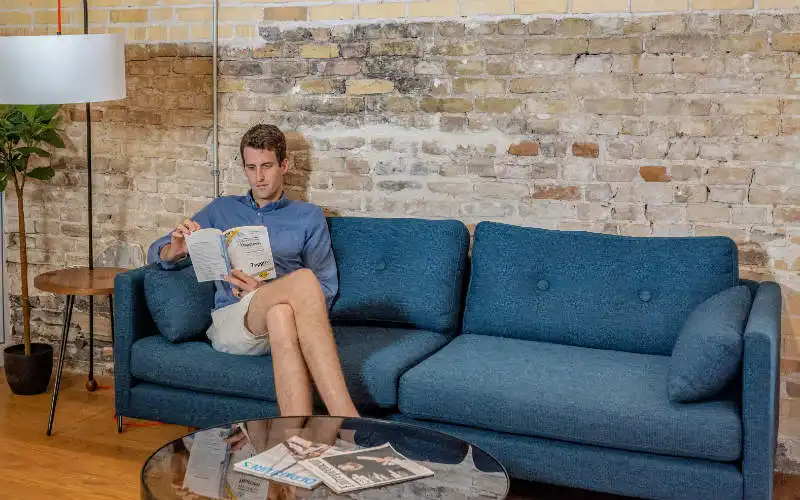 Photo by Austin Distel on Unsplash
Securing a home loan with little to no deposit can be pretty hard, but not impossible.
The process of buying a home, can be complicated and lengthy, particularly if it's your first time. But arguably the hardest part of it all is actually saving up the initial deposit – a lump sum which is generally recommended to be at least 20% of a property's value.
At today's house prices, a 20% deposit can amount to a lot of money, often a six-figure sum. According to data from CoreLogic in April 2019, the median house prices in Australia are:
$597,860 across the eight capital cities
$524,150 across the country (including regional areas)
So at the national median house price of $525,000, a 20% deposit would be $105,000. For many Australians, saving up a deposit of that size would seem nigh on impossible.
But the good news is you don't necessarily have to save 20% for a deposit. While it's not recommended, you may (in some cases) be able to secure a home loan without saving a single dollar for a deposit.
Variable rate home loans
Buying a home or looking to refinance? The table below features home loans with some of the lowest variable interest rates on the market for owner occupiers.

Advertisement
Smart Booster Home Loan
Product Features
Discount variable for 1 year <=80% LVR
No ongoing fees
Unlimited redraw facility
Monthly repayments: $1,476
Advertised
Rate (p.a.)
1.99%
Comparison
Rate (p.a.)
2.47%
Product Features
Discount variable for 1 year
No ongoing fees
Unlimited redraw facility
Base criteria of: a $400,000 loan amount, variable, principal and interest (P&I) home loans with an LVR (loan-to-value) ratio of at least 80%. If products listed have an LVR <80%, they will be clearly identified in the product name along with the specific LVR. The product and rate must be clearly published on the Product Provider's web site. Monthly repayments were calculated based on the selected products' advertised rates, applied to a $400,000 loan with a 30-year loan term.
Here we'll list a few of the ways you can potentially buy a house with no deposit.
No deposit home loans
To burst that bubble almost immediately, you can't really get a 100% deposit home loan from any of the traditional lenders. They might make case-by-case exceptions based on income or a person's repayment history but as a general rule, 100% home loans don't exist as an actual product. Chances are you'll need to cough up a minimum of 5% – we'll cover this in greater detail shortly.
100% LVR home loan lenders
There are some smaller or specialist lenders out there who offer their own versions of 100% home loans, but they're few and far between, and usually have some pretty tight restrictions on who can qualify.
In addition to usually having a significantly higher interest rate (think over 6.5% p.a.), these loans may also require:
A tertiary education
Continuous employment of three years or more
A minimum salary of $150,000 per year for singles or $180,000 for couples
A clean credit history
Obviously, the key takeaway here is the $150,000 salary – someone earning this much probably isn't struggling to earn enough for a deposit, and would probably do just fine applying for any other loan with a lower interest rate.
Buying your first home with no deposit
If you're a first home buyer using the First Home Owners Grant (FHOG), then you can technically use this as a deposit, which would mean you're paying 0%. But it's often not going to be enough. At the time of writing, the maximum grant available is $26,000 in the Northern Territory, but in other states, it's closer to about $10,000-$15,000.
This could count as your full deposit, but will it be enough?
Guarantor home loans
Another method of securing a home loan without a deposit is by using a guarantor. A home loan with a guarantor is a type of mortgage where someone else (typically an immediate family member) has agreed to take responsibility for making repayments in the event that you can't. Guarantors also often offer equity in one of their existing properties as security on the house.
Because of these requirements, and the large degree of risk a guarantor is exposing themselves to, guarantors are often limited to being the applicant's parents or other immediate family members. But some allow extended family members such as aunts or uncles – it all comes down to who the lender accepts. Some lenders offer 105% home loans for those with guarantors, which is basically the entire cost of the loan plus additional costs like stamp duty and application fees.
Guarantor home loans can be useful for people who:
Have low incomes
Are struggling top reach their deposit goal
Have bad credit histories
Have a shaky employment history
Different lenders can have different terms and conditions around guarantors, so make sure you and your guarantor understand what these are before committing to anything.
Home loan guarantor requirements
To act as a guarantor for a home loan, an individual will typically need to satisfy some key requirements, such as:
Sizeable amount of equity in their property: Lenders generally expect the guarantor to have enough equity to cover at least 20% of the property's value
Stable income: Lenders may want to see that the guarantor is still working and has some capacity to repay in case things go wrong
Property is in Australia: The guarantor's property that's being used as security usually needs to be located in Australia
Can you be a guarantor if you have bad credit?
People with bad credit scores are much less likely to be approved as guarantors, at least with reputable lenders. This makes sense, since guarantors are meant to be a safety option, and someone with a bad credit history isn't as safe.
The pros and cons of a guarantor home loan
Confused? Here's a brief summary of the pros and cons of using a guarantor to secure a home loan.
Pros
Little to no deposit required
You can get into the property market faster
Chances of approval can increase
You can avoid lenders mortgage insurance
Cons
The guarantor's property is at risk – if you both fail to repay the loan, their property can be repossessed
The guarantor's credit rating is at risk
It may affect the guarantor's ability to get a loan
Failed repayments can lead to a breakdown of relationships with guarantors
So what's the minimum deposit needed for standard home loans?
In the vast majority of cases, you'll need to stump up at least some kind of deposit in order to secure a home loan. Many lenders will accept a deposit of at least 5%, but they typically charge lender's mortgage insurance (LMI) on home loans with deposits smaller than 20%, which can add around $10,000 to the cost of the loan.
If you're a first home buyer, you may be able to buy a house with a 5% deposit AND avoid paying LMI by utilising the government's First Home Loan Deposit Scheme, where the government provides the lender with a guarantee on up to 15% of the loan.
Many advertised loans will have an LVR (loan-to-value ratio) number in their name. This number represents the maximum proportion of a property's value that the loan can be used for, which effectively reflects its minimum deposit requirement. So an 80% LVR loan will require a 20% deposit and a 90% LVR loan will require a 10% deposit, etc.
95% home loans explained
If you're reasonable in your property expectations (i.e. you don't want a mansion in the middle of the city), have a stable employment history and a decent credit score, you'd stand a good chance of being approved for a 95% home loan – if you can find a lender that offers one.
95% home loan lenders
Buying a home without a 20% deposit? The table below features home loans with some of the lowest variable interest rates on the market for owner occupiers with 95% LVR.
95% home loans are not as common as higher deposit loans, but are still available from many reputable lenders, including each of the 10 biggest: Commonwealth Bank, Westpac, NAB, ANZ, ING, Suncorp Bank, Bendigo & Adelaide Bank, Macquarie Bank, Bank of Queensland and ME Bank.
95% home loans allow you to enter the property market quicker, but you might have to put up with:
Higher than average interest rates
Higher fees
Stricter lending criteria
This is to compensate for your higher perceived risk as a borrower. PLUS, borrowing more of the property's value means you're paying much more in interest over the life of the loan. For example, let's say you wanted to buy a $500,000 home, and find a home loan with no ongoing fees and an interest rate of 4%:
Borrowing 80% of the property's value leads to monthly repayments of $2,111
Borrowing 95% leads to monthly repayments of $2,507
In interest costs alone, that's an extra $43,763 you're paying over 25 years!
The lower the deposit, the higher the LMI
LMI, or lenders mortgage insurance, is a fee tacked on by lenders when you borrow more than 80% of the property's value. But don't let the name confuse you, this insurance is to protect the lender, not you.
As you can see in the table below, the lower the deposit the higher the LMI. A 95% home loan can also add tens of thousands of dollars to your upfront home loan costs!
Estimated Lenders Mortgage Insurance (LMI) Premiums for First Home Buyers
Estimated property value
95% LVR
90% LVR
85% LVR
$200,000
$5,073
$2,718
$1,479
$400,000
$12,768
$6,912
$3,842
$600,000
$25,707
$13,176
$6,630
$800,000
$34,276
$17,568
$8,840
$1,000,000
$42,845
$22,050
$11,135
Source: Genworth LMI premium estimator. Prices including GST but excluding stamp duty. Based on a loan term up to 30 years.
Why do you need to save up for a deposit anyway?
Basically, lenders are inherently taking a risk by lending you so much money. Although they can repossess the house after a period of failed repayments, they're still putting hundreds of thousands of their own dollars on the line.
As we've seen in many parts of the country recently, house prices can fall dramatically, and a sizeable deposit can act as a buffer for a lender should they need to repossess and sell the property to earn back what is owed to them. A large deposit can also serve as proof to the lender that you're good with money and can demonstrate reliable savings habits.
A 20% deposit is considered the safe benchmark for lenders – any less and they'll probably look at your application with an oversized magnifying glass. This is especially true after last year's banking royal commission. Lenders are more cautious with borrowers than they were in the past, with some taking 'responsible lending' to extremes, combing through people's transaction history to look for any mildly suspicious purchase.
The rest of this true case study is just as surprising. Turns out the applicant purchased a gift at the pet store & they didn't own any pets themselves. The lender then asked for a further 60 days' history of that applicants accounts before approving the loan. https://t.co/7FT7PAKPHI

— Effie Zahos (@effiezahos) November 8, 2018
Frequently asked questions
1. Can I get a home loan for low income?
Home loans can be harder to get for people with low incomes but not impossible. While there is no such thing as low income home loans, you can boost your chances of being approved for a home loan by:
Co-signing with a partner
Using a guarantor
Living within your means by applying for a cheaper house
Choosing a longer loan term (you'll pay more overall but regular repayments will be lower)
Showing the lender a savings plan with expenses you can cut down on
2. Can I get a home loan for single parents?
Getting a home loan as a single parent is hard but not impossible. Lenders assess household income, so only having one income instead of two will make it harder to get approved for loan. They'll also assume you'll have a harder time meeting monthly loan repayments.
Lenders do see Centrelink payments and Government Childcare Benefits as income. Be realistic in what you think you can afford as a single parent when applying for a home loan.
3. Can I get a home loan for students?
Getting a home loan as a student is tough because lenders are quite strict on their income requirements. They will assess your ability to meet monthly interest repayments on a home loan, and as a student, you're unlikely to be earning anywhere near enough to get a home loan without some serious savings.
If you want to buy a house as a student, you'll need to save up for a deposit. A deposit of less than 20% of the property's value will attract lender's mortgage insurance.
4. What is mortgage stress?
Mortgage stress doesn't have an 'official' definition, but it's commonly accepted that if 30% or more of your pre-tax income goes towards home loan repayments, then you are experiencing mortgage stress. This can place serious stress on people's finances.
Recent studies have found as many as one-third of homeowners to be suffering from mortgage stress.
5. Should I take out a personal loan for a home deposit?
It is possible to get a personal loan for a house deposit, but many providers will be hesitant to accept a borrower without genuine savings. You should only take out a personal loan for a house deposit if you're confident in your ability to repay both at the same time.
Lenders who allow personal loans for deposits will usually require you to have a high income, and may charge you a higher rate due to a greater perceived risk.
6. How big a mortgage can I get?
Technically there's no limit to how much people can borrow for a home loan, but how much you can borrow will depend on:
Your annual pre-tax salary
Other regular income you receive (rental income, second jobs etc.)
Your monthly living expenses
Your regular loan and credit repayments
Your savings history
Your number of dependants (usually children)
Your marital status
The type of home loan (owner-occupier, investor etc.)
The length of your home loan
Different providers will allow you to borrow different amounts, so speak to someone from multiple different lenders to see which one is best for you.
7. Should I buy a house that needs a renovation mortgage?
Buying a renovation house is up to you, but if your home requires work you can apply for a renovation loan, or renovation mortgage. These loans cover a large portion of the cost of renovations, as well as the purchase price of a new home if you're buying from scratch.
These loans function in much the same way as construction loans, as they allow you to draw down on funds as you need them throughout the various stages of renovation. They may only be available for larger renovations ($30,000 or more).
8. Should I buy a fixer-upper for my first home?
Buying a fixer-upper home is more challenging than buying a finished one; a fixer-upper can require substantial renovations before it is fully finished. Consider each of the following factors when buying a fixer-upper home:
Do you have the skill to renovate a house?
Do you have the budget, both to buy the house and to renovate it?
What's your renovation time frame?
Why are you renovating? To live or to sell?
Are you willing to live in an unfinished home?
Getting the right fixer-upper home can be cheaper than buying a house that's fully finished, even after the cost of renovations.
Savings.com.au's two cents
If you want to secure a home loan without a deposit, then using a guarantor may be your best bet, as there aren't really any other options available. If you're lucky enough to have a family member that's willing to go guarantor on a home loan for you, it's definitely worth considering. But you should also consider the following:
What happens when you can't meet your repayments?
How will it affect your relationship with the guarantor?
How much more will you pay in interest by borrowing up to 100% of the property's value?
Without a guarantor, the maximum you can typically borrow from the majority of lenders is 95% of the property's value.
Keep in mind that while buying a house with little to no deposit might be necessary if time's not on your side (e.g. house prices are rising fast or your dream home is finally on the market), it's usually more beneficial to patiently wait until you've saved up a 20% deposit at least. Our article on saving for a home loan on a low-income has some practical tips on how you can do this without living on a diet of canned beans.
---
Disclaimers
The entire market was not considered in selecting the above products. Rather, a cut-down portion of the market has been considered which includes retail products from at least the big four banks, the top 10 customer-owned institutions and Australia's larger non-banks:
The big four banks are: ANZ, CBA, NAB and Westpac
The top 10 customer-owned Institutions are the ten largest mutual banks, credit unions and building societies in Australia, ranked by assets under management in November 2020. They are (in descending order): Credit Union Australia, Newcastle Permanent, Heritage Bank, Peoples' Choice Credit Union, Teachers Mutual Bank, Greater Bank, IMB Bank, Beyond Bank, Bank Australia and P&N Bank.
The larger non-bank lenders are those who (in 2020) has more than $9 billion in Australian funded loans and advances. These groups are: Resimac, Pepper, Liberty and Firstmac.
Some providers' products may not be available in all states. To be considered, the product and rate must be clearly published on the product provider's web site.
In the interests of full disclosure, Savings.com.au, Performance Drive and Loans.com.au are part of the Firstmac Group. To read about how Savings.com.au manages potential conflicts of interest, along with how we get paid, please click through onto the web site links.
*Comparison rate is based on a loan of $150,000 over a term of 25 years. Please note the comparison rate only applies to the examples given. Different loan amounts and terms will result in different comparison rates. Costs such as redraw fees and costs savings, such as fee waivers, are not included in the comparison rate but may influence the cost of the loan.
Latest Articles