There are many things that can influence a property's price, like the condition of the home, the state of nearby homes and the amenities in the surrounding suburb such as schools, train stations and more.
But it isn't clear what effect (if any) a nearby cemetery has on property values.
Now there are a lot of reasons for and against moving in or buying an investment property across the road from a graveyard:
It could be a dead quiet street
The property could be in the dead centre of town
Tenants could be dying to get in
You could get a killer deal
The competition might be a stiff
Finding the right property can be a lengthy undertaking
You get the idea. But unless you want to be coffin up more dough down the line, you really should know whether cemeteries actually do have any impact.
Two empirical studies conducted both in America and in Australia (for The Appraisal Journal in the states and for The Australian National University here) found no significant price effect on properties due to nearby cemeteries overall, although there are some case-by-case exceptions.
For example, the American study, Cemetery Proximity and Single-Family House Price, found a cemetery view in some cases resulted in higher prices by 8.8% of the suburb's median house prices, while negative cases found the median house price could be lowered by as much as 10.1%.
It all depends on who is buying and why.
Some of the positives of buying next to a cemetery include:
Good places to walk, jog and exercise
Some people find cemeteries to be a pleasant, peaceful view
Some might see such areas as quieter
Some might have a deceased loved one they wish to visit regularly
While negative associations people have with cemeteries are ones you might expect, such as:
They're scary
Trespassers and vandals are more common
Visitors can cause noise pollution
They can be viewed as an eyesore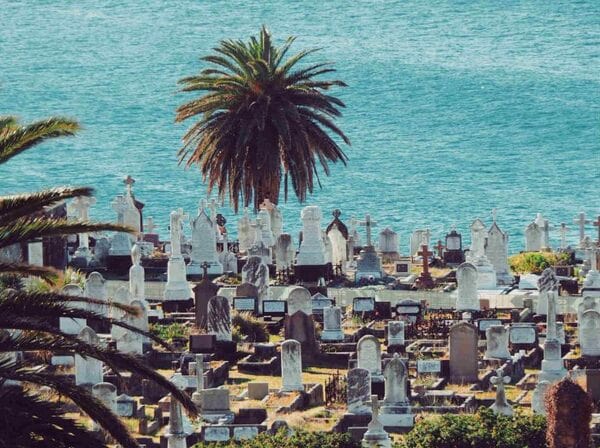 Not all cemeteries are ugly, like Waverley Cemetery in Bronte, NSW
Photo by Connor Meakins on Unsplash
Wendy Chamberlain, Melbourne-based buyer's agent from Chamberlain Property Advocates, says it's buyer intention, not property prices, that's affected by nearby cemeteries.
"On the whole, no, I don't think they (cemeteries) have any major effect on house prices," Ms Chamberlain told Savings.com.au.
"I think when people are looking to buy a home, they'll Google where it is, they'll see if it's got a cemetery and they'll decide if they want it or not."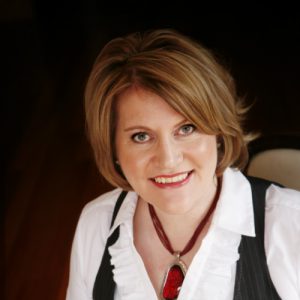 Buyer's Agent Wendy Chamberlain. Photo supplied.
It's this effect on buyer intention that can influence a property's price on a case-by-case basis, and can potentially make it harder to sell a property.
"As an example I'm working with two first home buyers at the moment, and one of the properties I found for them was opposite a cemetery. They didn't even look at the property, they just saw online it was overlooking a cemetery and said they weren't interested," Ms Chamberlain said.
"They told me they'd find it depressing living across from a cemetery, and that whenever they opened their windows they'd be looking at their ultimate future."
She also said there are those who find living opposite a cemetery appealing.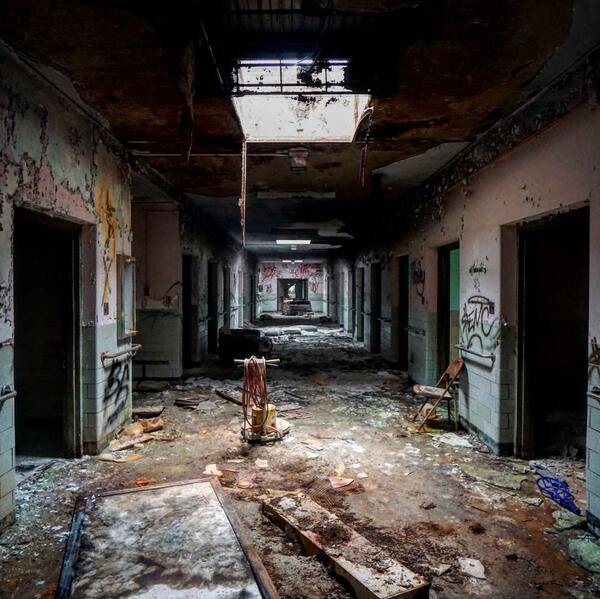 Cemeteries can make for peaceful walking spots. The same can't be said for your local abandoned lunatic asylum.
Property Advisor and Buyer's Agent Jay Anderson told Savings.com.au that 'non-negotiables' or 'deal-breakers' – which could include a cemetery – are one of the first things buyer's agents go through with clients.
"The proximity to an 'undesirable' location is a common one that comes up as a deal-breaker," Mr Anderson said.
"Because no matter how hard you try, you can't change the location of your property."
Other spooky things that affect buyer intentions
According to Ms Chamberlain, one spooky thing that can really put people off is past deaths in a property, having a far greater effect than being opposite a cemetery or other grim things like funeral homes.
"In my experience, I would say past deaths in a home have a far greater impact than living opposite a cemetery or even being near a funeral home," she said.
"But people get funny about someone having passed away in the home, particularly if it's been something macabre or gruesome (like someone being killed there).
"That really can put people off."
A 2014 research paper by UTS Business School on the topic found houses where a murder has occurred can cause properties within 300 meters to fall by up to 3.9% in value in the year following, before bouncing back within two years.
Unfortunately for renters, the study found no effect on rent prices, so there's no getting a discount on your weekly rent if you find out you live in a murder house.
While violent crimes and deaths in a home can impact property prices and buyer intentions, Ms Chamberlain says agents aren't required to disclose this information unprompted.
So should you ask?
"Well, it's personal preference. If they (the buyer) don't mind and they like the home, then they're not really going to care.
"But if they get an inkling, or it's important to them, then they should be asking the question."
Should you ignore your superstitions?
So we've come to the conclusion that cemeteries don't have any real effect on house prices on average, although they can affect buyer intentions and make it slightly harder to sell a particular property.
Grimmer stuff like deaths, murders and crimes being committed in the home does tend to have a slight effect on house prices meanwhile but only temporarily.
Buying a home is likely to be the biggest purchase you ever make in your life, and most property experts argue it should always be a "head over heart" type of deal, but Ms Chamberlain told Savings.com.au this shouldn't necessarily be the case for a home you plan to live in.
"I don't think you should ignore their superstitions because your home is your own castle, and it's your own sanctuary," she said.
"It's where you go to feel safe. And if you have a superstition around something like that, you're going to feel out of sorts.
"It's going to always bother you because it would be in the back of your mind."
So if a property is giving you the creeps because it's next to a graveyard, used to be a drug den or has creepy tapes in the attic that show children being possessed and made to kill their families by a weird demon-man like that one Ethan Hawke movie (know the one I'm talking about?), then trust your gut, because a home is supposed to be perfect for you and your family.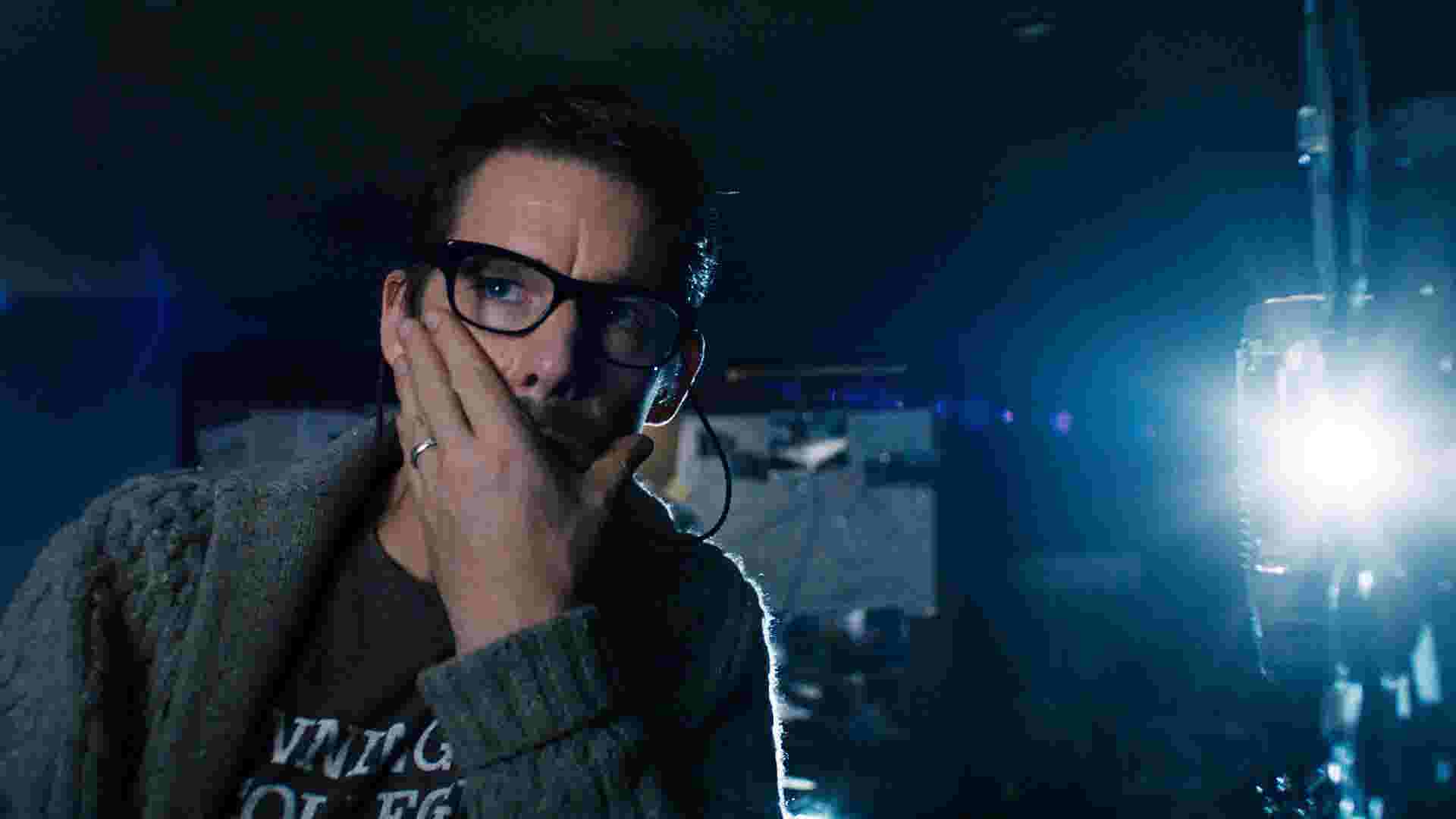 Ethan Hawke, that house was very obviously haunted from pretty much the moment you moved in.
Photo source: USA Today.
However this generally only applies to an owner-occupied property, not an investment one.
For an investment property, you really do need to go head over heart.
"An investment property is different, it should be transactional," Ms Chamberlain said.
"You might think if a tenant doesn't like it, they can move out, and these things should be less important to the person buying the property because they're not going to live there themselves."
It's worth remembering, however, that potential buyers may be having the same doubts you did when looking at that house.
"If you're unsure about an 'undesirable' property feature when you are buying a home or an investment property, you should remind yourself, that when it's time to sell, your potential buyers may well be asking the same questions," Mr Anderson said.
Looking for a low variable rate home loan? The table below displays some of the lowest interest rates on the market.
Lender

---

Variable

More details

4.6 Star Customer Ratings

Includes Nov RBA Rate Increase

loans.com.au – Variable Home Loan (LVR < 90%)

Variable

More details

FEATURED

Unlimited Redraws

ubank – Neat Variable Home Loan (Principal and Interest) (LVR < 60%)

No annual fees – None!
Get fast pre-approval
Unlimited additional repayments free of charge
Redraw freely – Access your additional payments when you need them
Home loan specialists available today

Variable

More details

ANZ – Standard Variable Home Loan (Principal and Interest) (LVR < 80%)
Immediate cashback upon settlement
$2000 for loans up to $700,000
$4000 for loans over $700,000
Important Information and Comparison Rate Warning
---
---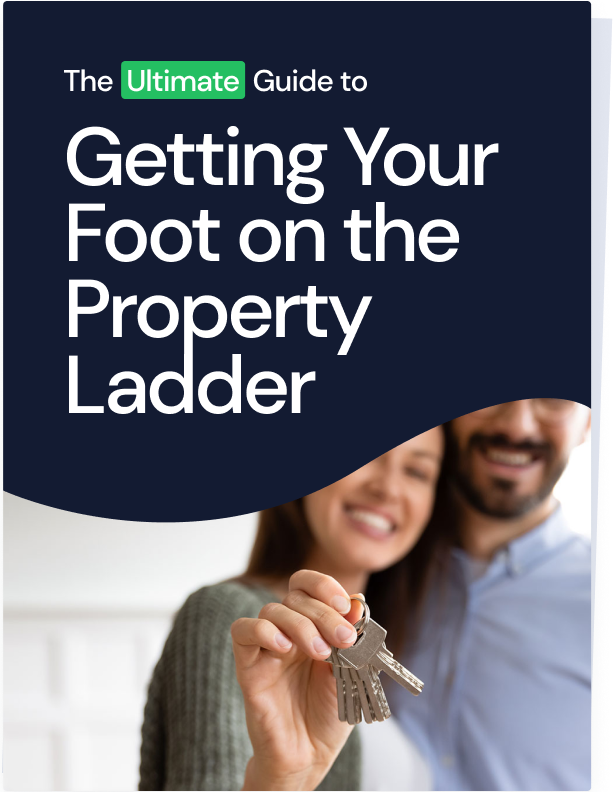 Ready, Set, Buy!

Learn everything you need to know about buying property – from choosing the right property and home loan, to the purchasing process, tips to save money and more!

With bonus Q&A sheet and Crossword!