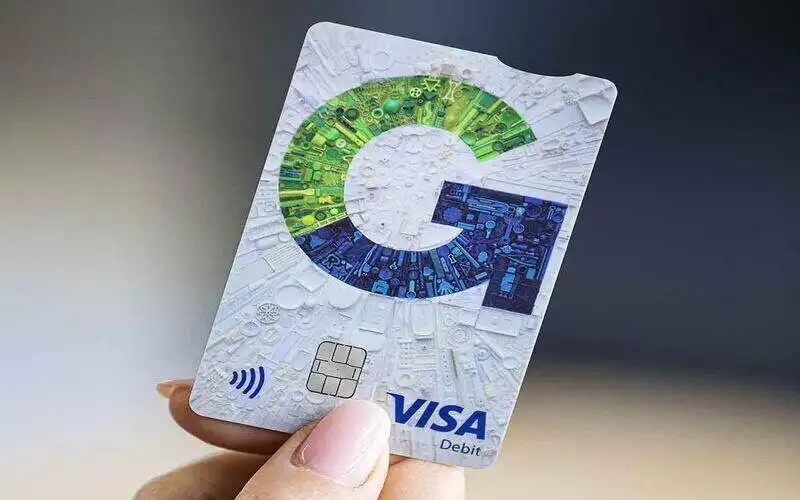 One mutual bank has become the latest to offer a 'green' alternative for environmentally conscious customers.
Gateway Bank yesterday launched its new suite of Green products, featuring a discount for home loans and well as personal loans.
These products were launched alongside Gateway Bank's new 'Eco Debit Card', a debit card not made with the same plastics as standard debit cards, but with Polylactic Acid (PLA), a bio-based and degradable polymer made from annually renewable resources.
According to Gateway Bank, this card uses almost 70% less energy and greenhouse gases compared to conventional cards, and degrades up to 20 times faster when cut up.
Gateway Bank's CEO Lexi Airey said this card and the green loans were part of its Pocket and Planet initiative.
"We're proud to offer Australians some genuinely sustainable borrowing options at competitive rates," Ms Airey said.
"We believe banking shouldn't cost the earth – in any sense."
Buying a home or looking to refinance? The table below features home loans with some of the lowest interest rates on the market for owner occupiers.
Gateway Bank Green Home Loan
Gateway Bank's Green Home Loan offers a discounted variable rate of 2.34% p.a. (2.68% p.a comparison rate*), 25 basis points below the standard interest rate of its Premium Package loan.
Available for Premium Package loans between $250,000-$2 million for borrowers with a 20% deposit or higher, that interest rate discount is available if the property being bought has a Nationwide House Energy Rating Scheme (NatHERS) rating of 7 stars or higher.
If the property doesn't meet this standard, then a 15 basis point discount is still available if the home in question has at least three of the following:
Solar panels

, solar battery storage systems

Solar or gas hot water systems

Solar pool heaters and heat pump systems

Rainwater tanks, grey water treatment systems

Certified double-glazed windows

Energy-efficient LED lights in over 75% of the property and more
The interest rate available after this discount is 2.44% p.a. (2.78% p.a. comparison rate*).
Gateway Bank's Green Home Loans also come with a 100% offset account, unlimited extra repayments, and the following fees:
See also: Gateway Bank to let customers make separate monthly LMI repayments
Who else offers green home loans?
Green home loans can have different definitions, based on the who is borrowing and who is doing the lending.
Generally, a green home loan could be defined as simply borrowing to make a home more sustainable and energy efficient, or building or buying a new sustainable home.
There are three lenders who currently offer green home loans on their own: Hunter United, Maleny Credit Union, and Bendigo Bank (Generation Green Home Loan).
However, these loans aren't offered in conjunction with the Clean Energy Finance Corporation (CEFC), which has invested $60 million in green home loans since 2020.
There are only two banks that offer home loans through the CEFC:
Bank Australia (the Clean Energy Home Loan)

Regional Australia Bank (the Sustainable Home Loan)
Bank Australia was the first lender to partner with the CEFC in January 2020, with the corporation saying the 40 basis point discount was "the first Australian green home loan to use energy efficiency measurement tools to determine eligibility".
Gateway Bank told Savings.com.au it is not offering this Green Loan through the CEFC, although the requirements to earn its larger discount are the same as Bank Australia's (a minimum of 7-stars under the Nationwide House Energy Rating Scheme).
Although not technically a home loan, Commonwealth Bank (CBA) is also offering its own Green Loan for existing customers who want to borrow up to $20,000 to purchase renewable technology for their homes.
Eligible CBA customers can get a fixed interest rate as low as 0.99% p.a
Gateway Bank Green Personal Loan
Gateway Bank is also offering a new Eco Personal Loan, available for the purchase or installation of the same home features listed with the Green Home Loan, such as solar panels.
Available for up to seven years for a maximum of $30,000, this Eco Loan offers a variable interest rate of 5.75% p.a. (6.76% p.a. comparison rate*).
This is substantially lower than Gateway Bank's other personal loan interest rates, which are otherwise as low as 9.84% p.a. (10.87% p.a comparison rate*).
According to Savings.com.au's research, the lowest interest rate for a green personal loan is 3.65% p.a. while higher rates are around 7% p.a. to 11.79% p.a.
---
In the market for a personal loan? The table below features personal loans with some of the lowest interest rates on the market.
Gateway Bank's Eco Loan also has:
Principal and interest (P&I) repayments, available weekly, fortnightly, or monthly
Unlimited extra repayments, free access to those repayments for minimum $250 withdrawals
A $149 establishment fee
No ongoing, early repayment or exit fees
Related: Compared personal loan fees.
Who else offers green personal loans?
A green personal loan works just like a regular personal loan but solely for the purchase and installation of energy-efficient goods and renewable energy tech.
They're more common than green home loans as personal loans can be used to borrow for smaller amounts, such as the cost of new solar panels.
Plenty of smaller and larger banks and lenders offer green personal loans at the time of writing, such as Bendigo Bank, Police Bank, Australian Military Bank and more.
Personal lender Plenti recently launched a new interest-free finance offering for households looking to purchase renewable energy technology for up to $35,000, while some buy now, pay later (BNPL) platforms also offer interest-free options:
Brighte: the leading 0% interest fintech for solar and home improvements with more than $500 million financed to date.
Humm: offers large credit limits up to $30,000 and sees a large number of solar and home purchases.
Handypay: offers 12-month interest-free loans for $5,000 worth of home improvement purchases (and cheaper ongoing rates for green improvements)
See also: Compare green car loans
---
Image via Gateway Bank