Bankruptcy is a natural part of our economy. There were 12,450 bankruptcies in 2019-20 in Australia, according to the Australian Financial Security Authority (AFSA). This was actually the smallest number of bankruptcies in 30 years, with all states and territories actually recording fewer despite the pandemic.
Although it may seem like it at the time, bankruptcies aren't the end of the world. In fact, they can be a great way to start over after experiencing serious financial hardship.
Find out how you can get a home loan after bankruptcy, as well as how to streamline the process.
What's the bankruptcy process?
After declaring bankruptcy, you are classified as 'undischarged bankruptcy'. This lasts for three years and refers to being in the process of bankruptcy or insolvency. During this period you cannot travel overseas, can own limited assets, and cannot apply for credit products like home loans. The Australian Financial Security Authority (AFSA) will appoint a trustee to oversee the assets you own and pay your debts back as best possible.
Once this period ends, you are classified as 'discharged bankruptcy'. This means you are released from your bankruptcy and free from the restrictions imposed on you, like applying for a home loan or travelling overseas. However, your name will be permanently recorded on the National Personal Insolvency Index (NPII).
At this stage, it is possible to get a home loan. Bankruptcy isn't meant to be a punishment or commit people to a life of debt and misery. Instead, it's a restart button for people who need a second chance.
---
How long after going bankrupt can I get a home loan?
Although you can technically get a home loan when you are classified as discharged bankrupt, it's not recommended you immediately start applying for loans. Your bankruptcy will continue to show up on your credit report for two years from when your bankruptcy ends or, five years from the date you became bankrupt, whichever is later. It'll take time to rebuild your credit rating, so it's recommended you wait at least two years before applying for a home loan.
Additionally, AFSA will be monitoring your financial behaviour in the period of discharged bankruptcy. In some cases, you can't manage a company in this period, and failure to comply with AFSA may result in penalties such as an extension on the bankruptcy period or even imprisonment.
---
How to apply for home loans after bankruptcy
Home loans can be much more difficult to obtain after going bankrupt. Lenders want to be confident you will be able to repay the loan and seeing a bankruptcy on your credit file will hinder your chances of being approved. Lenders will sometimes check the NPII but in any case, you will need to notify them of your bankruptcy.
Major lenders often won't lend to people who have gone bankrupt before and if you previously had a home loan with a lender when going bankrupt, they will almost definitely not lend to you. That's why it's often recommended you seek out a specialist lender who may be willing to lend to people with sub-par credit histories. Examples of these may include:
Pepper Money

Liberty Financial

Savvy

Red Rock Mortgages
As you're considered a higher risk borrower, your mortgage is likely to be different from a regular mortgage. These differences include:
Higher interest rates: It's unlikely you'll be able to take advantage of the record-low interest rates currently offered by many lenders. Despite this, you should still try to compare loans to ensure you're getting a fair go. If you're not very confident, consider consulting a mortgage broker.

Stricter eligibility requirements: As you've gone bankrupt, lenders may require more information from you when applying for a loan, as well as imposing stricter benchmarks than they normally would.

A higher loan-to-value ratio (LVR): Borrowers can get a loan with deposits as little as 5% for some loans these days, but the traditional benchmark is a 20% deposit to avoid Lenders Mortgage Insurance (LMI).

More fees: Many mortgages try to attract borrowers by waiving fees or offering them at low cost. After going bankrupt, this is unlikely to happen, and you may be subject to more fees which are more expensive.
It's because of these factors it's recommended you wait two years before applying for a loan. Doing so can help you prove to a lender you can service the loan by building up good credit behaviour. This will also give you time to save up for the larger deposit which may be required.
---
Types of home loans you can get after bankruptcy
If you're wanting to get a home loan after bankruptcy, there may be three types of home loans available to you:
1. Basic home loans
A basic home loan is a simplified fixed or variable rate mortgage that does away with all the bells and whistles often attached to home loans in exchange for a lower rate and fees. For example, a basic home loan may not have an offset account and instead may have a discounted interest rate.
2. Low doc home loans
Low doc home loans are fixed or variable rate mortgages which require little documentation to apply compared to normal home loans. Often used by the self-employed, low doc home loans typically only require you to declare your annual income in exchange for a higher interest rate. Borrowers who have gone bankrupt are usually already subject to this anyway.
3. Package home loans
Package home loans allow you to combine your mortgage with a number of other banking products, like credit and debit cards, and insurance, and charge a higher flat annual fee in exchange for a lower interest rate. This can be beneficial if this fee is lower than if you had the products separately with a number of different fees.
---
How to improve your credit rating
If you've gone bankrupt, improving your credit rating could be a great way to increase your chances of getting approved for a home loan. Here are some do's and don'ts when it comes to improving your credit rating:
Do's:
Make credit repayments on time, consistently

Make bill payments on time, consistently

Consolidate debts

Cancel your credit card or lower your limit
Don'ts:
Apply for lots of loans and cards

Max out your credit cards
---
Savings.com.au's two cents
Although it may seem it at the time, going bankrupt isn't the end of the world and can provide households with a second chance. It will more than likely be harder to get a home loan, but there are options out there. Try and improve your credit rating to the best of your ability and consider consulting a financial adviser.
Photo by Melinda Gimpel on Unsplash
---
---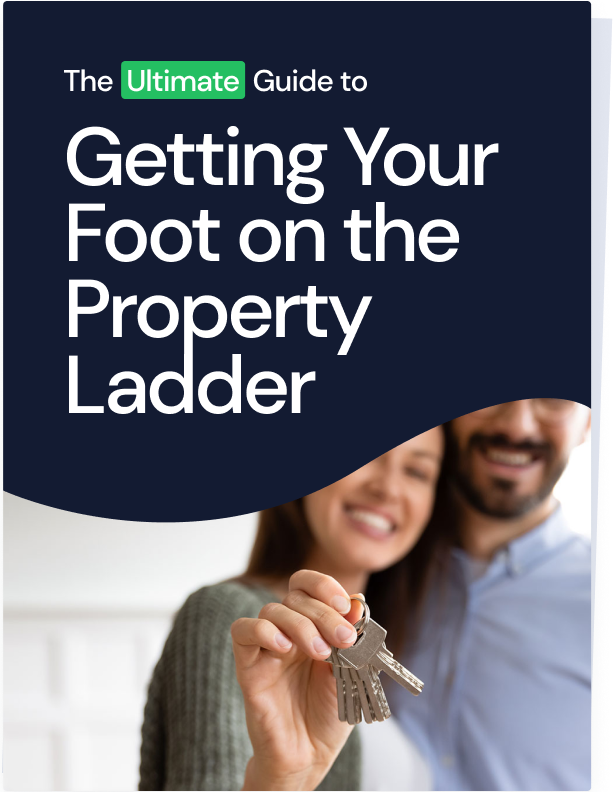 Ready, Set, Buy!

Learn everything you need to know about buying property – from choosing the right property and home loan, to the purchasing process, tips to save money and more!

With bonus Q&A sheet and Crossword!