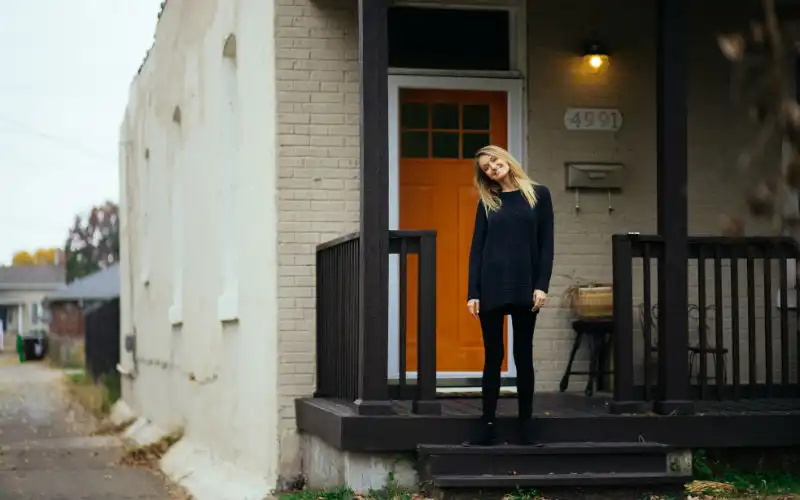 Photo by Jordan Bauer on Unsplash
Near-record numbers of house hunters are jumping back into the market and are determined to buy property, a clear sign monetary policy stimulus is working, according to Commonwealth Bank.
The latest data from the Commonwealth Bank Household Spending Intentions (HSI) series shows a sharp increase in home buying intentions is nearing the record highs last seen in early 2017.
CBA's Chief Economist Michael Blythe said this could be propelled on by the three recent rate cuts by the Reserve Bank.
"The one area where monetary stimulus policy is clearly working is the housing market. The sharp uptrend in home buying intentions continues," Mr Blythe said.
Home buying spending intentions: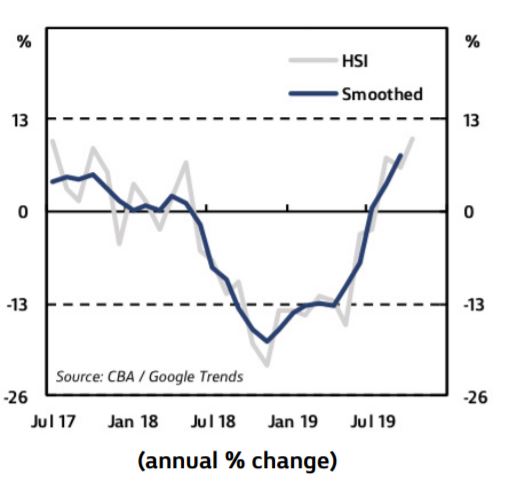 Image source: CBA

CBA's research is consistent with an ongoing increase in dwelling prices and a bottoming out in residential construction activity.
"The ongoing improvement in the home buying intentions series indicates that the low point for residential building construction will probably be around mid-2020," he added.
Earlier this month, the Reserve Bank said the residential construction slump would be much sharper than first thought, dropping by 11.3% this year instead of 9%, and 7.4% in the year to June 2020 instead of 7%.
Property values in Australia's two biggest housing markets have been rising steadily since May, following the RBA rate cuts.
"The latest edition of the Commonwealth Bank HSI series, which incorporates data to the end of October, supports the RBA's view that the economy has reached a 'gentle turning point'. But the improvement is quite modest given the size of tax rebates and interest rate cuts delivered in recent months," Mr Blythe said.
"By fuelling fears about the economic outlook, rate cuts are probably blunting some of the potential boosts from tax rebates and rising house prices."
Will the Christmas tills be merrily ringing?
The sharp rise in the intention to buy a home is in stark contrast to most consumers' reluctance to spend on anything else.
Motor vehicle purchase intentions, a lead economic indicator, remains "deep in negative territory" and the "tentative signs of a turn up in the past few months have stalled".
Motor vehicle spending intentions: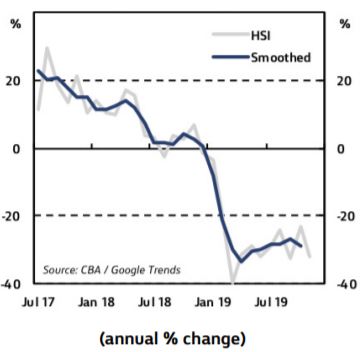 Don't expect a new car this Christmas. Image source: CBA
Retail spending also remains subdued though Mr Blythe said there are some encouraging signs of an increase.
"After a poor September, there is a small pick-up in the retail sales intentions data in October. More broadly, there was some further improvement in travel spending, entertainment and education last month," Mr Blythe said.
Entertainment spending intentions are slowly rising, a "sign that consumers are not completely beaten down".
Health and fitness spending intentions are levelling out but at a solid rate of growth.
"The trends indicate households are willing to allocate scarce disposable income to driving health and fitness spending with little impact from the vagaries of the economic cycle," Mr Blythe said.
But the CBA data shows not all consumer's wallets are tightly shut.
"Travel spending intentions are turning up, albeit from low levels. The trend in Australian residents holidaying overseas has slowed," Mr Blythe said.
"The pick-up in the travel spending intentions may be an indication that a lower AUD is encouraging domestic holidays instead."
---
Latest Articles