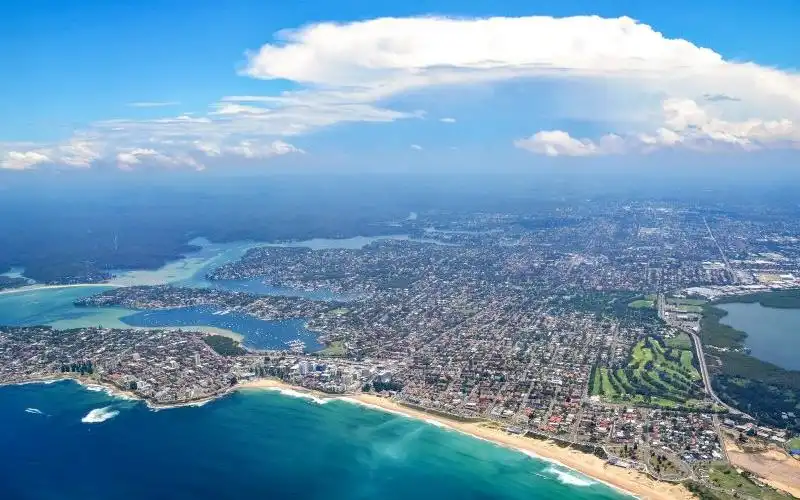 CommBank's latest household spending intentions report shows Australians remain eager to buy a home, despite dwelling values increasing sharply in recent months.
The report, collating data from May, shows home buying intentions accelerated nearly 75% (graph below), with intentions higher than both May 2020, and May 2019, driven by loan applications and Google searches.
CommBank forecasts dwelling values to rise 14% through 2021 and 2022, according to its senior economist Belinda Allen.
"The high reading is no surprise given the strength in the housing market," she said.
"Home prices continue to lift, supported by low interest rates and the return of property investors to the market."
However, retail spending intentions are down - the only category to fall - which Ms Allen says is due to Melbourne's lockdown.
"The current lockdown in Victoria has had an immediate impact on consumer spending as seen in the weekly CBA credit and debit card spend data," Ms Allen's report said.
"However, past lockdowns have shown that spending momentum returns once the lockdown ends."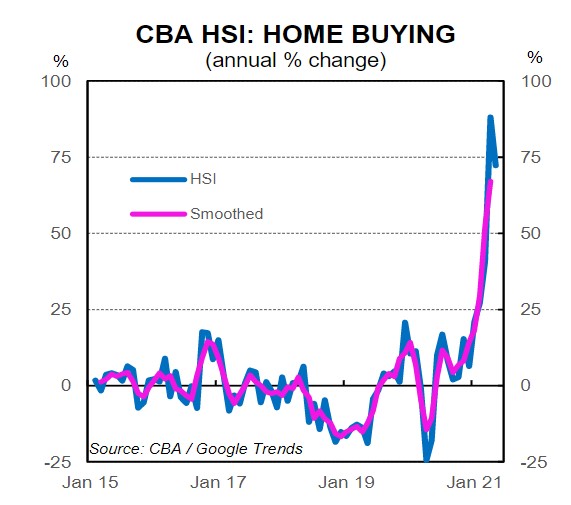 Travel spending intentions also remain "significantly" higher in May 2021 compared to May 2020, with increases compared to May 2019 seen across aquarium visits, RV and caravan sales, and trailer parks and campgrounds.
Health and fitness spending intentions are also higher compared to May 2020 - a period when gyms were closed across much of the country.
However, this was aided by medical spending including dentists and orthodontists, optometrists and other elective practices, which CBA puts down to lockdowns ending.
Spending on ambulances is also lower compared to May 2019.
---
Photo by Jeremy Zero on Unsplash