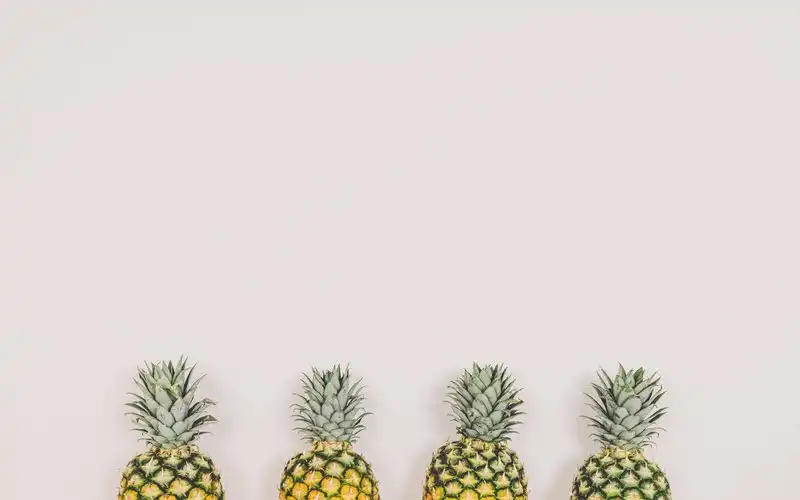 Photo by Pineapple Supply Co. on Unsplash
Australia's central bank has cut the cash rate twice in a month for the first time ever: So how did the big four banks respond?
You can keep track of which lenders are passing on the RBA's latest cut here.
With the COVID-19 pandemic decimating the Australian economy, the Reserve Bank (RBA) made the decision today to cut the cash rate for a second time this month to a record low 0.25% and commence quantitative easing.
When the RBA cut the cash rate earlier this month, the majority of lenders in Australia passed on the last March rate cut in full amid pressure from the Treasurer and Prime Minister.
But with many banks' profit margins squeezed to their absolute breaking point, more lenders might fail to pass on today's emergency cut.
So how did Australia's big four banks respond?
Only ANZ announced a cut to variable rates, of 15 basis points, while it and the other three banks made sweeping changes to fixed rates and allowed customers to defer loan repayments for up to six months.
Check out the full list of changes below.
Thinking about refinancing to a low-rate, variable owner-occupier home loan? The table below displays some of the lowest-rate variable home loans currently on the market for owner occupiers:
Min 30% deposit
No monthly or ongoing fees, add 0.10% for offset
Unlimited redraws
Commonwealth Bank response
Not long after the RBA announcement, CommBank (CBA) announced on Twitter they would not be passing on the rate cut to standard variable rates.
Instead, Australia's biggest bank announced:
100 bps interest rate reduction for all existing cash-linked small business loans
70 bps interest rate reduction in one, two and three year fixed home loan rates for owner occupiers paying principal and interest to 2.29% p.a.

(*comparison rate yet to be confirmed)

60 bps increase in 12-month term deposits to 1.70% p.a.
Changes to home loan repayments which will release up to $3.6 bn in cash for Australian households
What they said
CommBank CEO Matt Comyn said the bank recognised the turbulent and unprecedented times that we were living in and they were doing everything they could to support customers.
"These are unprecedented times, and they call for unprecedented measures.
"Following today's reduction in the official cash rate by 25bps we are taking deliberate steps to further support parts of the economy most in need.
"For homeowners, we are announcing our lowest advertised interest rate ever – 2.29% p.a. fixed for one, two and three year terms for owner occupier customers on principal and interest repayments. We are making this offer available to new and existing customers allowing them to lock in historically low rates. Variable home loan rates remain unchanged.
"We will also help up to 730,000 customers by reducing repayments to the minimum required under their loan contract, from 1 May. On average, this will release up to $400 per month for customers and create up to $3.6bn in additional cash support for the economy."
[Customers wishing to continue making larger repayments will be able to opt out of this reduction from May 1. Check out Savings.com.au's guide on whether you should lower your home loan repayments.]
"For our deposit customers, we will increase our 12 month term deposit rate by 60 bps to 1.70% p.a.. This will be available to all personal customers, but will especially benefit older Australians relying on their savings. It will ensure all Australians are now able to earn a return on their savings which is more than 1.45% higher than the official cash rate.
"Small businesses will benefit from an interest rate reduction of 100 bps on all business loans linked to the cash rate. This is in addition to a range of measures announced last week which are available for businesses facing difficulty including waiving merchant fees, waiving redraw fees, waiving early redraw fees on business term deposit accounts, and deferring repayments on vehicle and equipment finance loans."
Want to earn a fixed interest rate on your cash? The table below features term deposits with some of the highest interest rates on the market for a six-month term.
NAB response
Just before midday, the day after the RBA announcement, NAB followed CommBank's lead and said it would not be making cuts to standard variable rates.
Instead, it announced personal customers would be able to:
Pause home loan repayments for up to six months, including a three-month checkpoint. For a customer with a typical home loan of $400,000, this will mean access to an additional $11,006 over six months, or $1,834 per month.
Access a 10-month term deposit rate of 1.75% p.a. for 10 months, effective March 24. This is for personal customers only, with deposits of $5,000 to $2 million.
Access fixed home loan rates of 2.39% p.a. for 1-year, 2.29% p.a. for 2- and 3-year, and 2.79% p.a. for 5-year (owner-occupier P&I), effective March 25. First home buyers will have access to a rate of 2.19% p.a., fixed for two years. This delivers reductions of between 10 and 60bps (table below)
Access over $20bn in redraw and more than $30bn in offset.

Note

: Around 1 in 2 accounts are at least 6 months ahead based on redraw & offset balance; and 4 in 10 are 12 months ahead.
Reduce repayments on variable rate loans.
Similar changes were made for business customers, along with deferment of principal and interest repayments for up to six months and rate cuts of up to 200 basis points.
What they said
NAB CEO Ross McEwan said their focus was to support business and personal customers with their financial needs when they need it most.
"These measures will provide significant relief to businesses and homebuyers over the next six months as we all deal with this unprecedented situation," Mr McEwan said.
"Businesses in particular need help and they need it now, so we have come through with a range of measures.
"This support will provide cash flow relief so they can stay open, and keep people in jobs. One third of Australia's small to medium businesses bank with NAB and we are going to be there for them.
"The changes also offer our home loan customers the option to fix their rate at our lowest rate ever, or pause payments to help ease financial pressures.
"NAB is open for business. We continued lending throughout the Global Financial Crisis and we'll continue to lend through this."
Westpac response
Shortly after NAB's announcement, Westpac followed suit and announced they would not be making changes to standard variable rates.
Instead, they announced the follow changes:
Reduced Fixed Home Loan Rates: A 2

.29% p.a. fixed rate home loan for one, two and three years for owner occupied customers on principal and interest repayments with a Premier Advantage Package, effective Friday 27 March.

Term Deposit special offer of 1.7% p.a. interest for 12 months for all Australians: special rate with interest paid monthly to provide customers with a higher return on their savings (up to $500,000 per customer). For Australians aged 65 years and over the rate will be 2% p.a. for eight months (up to $500,000 per customer). Effective Friday 27 March 2020. Customers can choose to have interest paid monthly to provide them with regular income.
2% reduction on overdrafts for new and existing customers, effective Monday 6 April 2020.
Repayment relief for small business customers: Westpac small business customers who need help to manage their cash flow can defer principal and interest repayments of business term loans for up to six months. Customers will be available to opt-in to this offer online from Monday 23 March 2020.

Repayment relief for home loan customers. Westpac customers who have lost their job or suffered loss of income as a result of COVID-19 should contact us for three months deferral on their home loan mortgage repayments with extension for a further three months available after review.
What they said
Westpac's Acting CEO Peter King said the bank was determined to assist customers through this extraordinary period.
"This is a once in a lifetime event and a united response by government, regulators and corporate Australia is exactly what we need," he said.
"The comprehensive measures announced by the RBA and APRA yesterday provide a genuine economic stimulus by reducing uncertainty and allowing us to continue to support customers with confidence.
"We recognise it is an unsettling time for many Australians and we want our customers to know we're here to support them."
"As Australia's oldest bank, we have along history of helping customers and communities through times of uncertainty and we are using this experience to put the plans and processes in place to support our business and retail customers through the challenges ahead."
ANZ response
ANZ was the last of the big four to announce, but the only one to make cuts on variable home loan rates, of 15 basis points.
For home loan customers it announced a:
Decrease variable interest home loan rates in Australia by 0.15% p.a across all Variable rate indices, effective from 27 March 2020.
Introduction of a two-year fixed rate of 2.19% p.a for Owner Occupiers paying Principal & Interest
Request a deferral of home loan repayments for up to six-months, with a review at three-months, with interest capitalised.
In addition, cuts of 25 basis points were made to small business loans, effective from 27 March 2020, as well as six month deferral of loan repayments.
What they said
ANZ CEO Shayne Elliott said the package aimed to support Australian business and the people who work for them.
"We understand the impact this crisis is having and ANZ will play a major role in backing Australia's economy and our customers through these challenging times," he said.
"We have been working with both the Federal Government and our regulators to keep money flowing through the economy and we'll do all we can to keep businesses afloat and Australians employed, as well as reducing the financial pressure on households.
"Our decision to reduce variable home loan and small business rates is the right thing to do for our existing customers, particularly the significant number of our home loan customers who are self-employed and managing the effects of the COVID-19 crisis on their own businesses.
"The highly competitive fixed-rates being offered will provide customers certainty over repayments with our lowest fixed-rates on record."
---
---
Disclaimers
The entire market was not considered in selecting the above products. Rather, a cut-down portion of the market has been considered. Some providers' products may not be available in all states. To be considered, the product and rate must be clearly published on the product provider's web site. Savings.com.au, yourmortgage.com.au, yourinvestmentpropertymag.com.au, and Performance Drive are part of the Savings Media group. In the interests of full disclosure, the Savings Media Group are associated with the Firstmac Group. To read about how Savings Media Group manages potential conflicts of interest, along with how we get paid, please visit the web site links at the bottom of this page.
Latest Articles