With house prices at record-highs and some talk of prices falling over the next couple years, you may think that now is the time to sell. But before you put your beloved home up for sale with the first agent you find, there are some things you should know about selling so that you get the most bang for your buck.
You may be thinking: what's complicated about it? I find an agent and they sell it for me. While that's not technically wrong, selling a property can be more complicated than at first glance. There are a lot of agents to choose from and some of them may not have your best interest at heart, and then when there's multiple offers on the table, you may not know which one to choose.
We spoke to some industry-leading property experts to get their advice on how to find the right agent, when to accept an offer, and their top tips when selling your home.
---
Advertisement
Buying a home or looking to refinance? The table below features home loans with some of the lowest interest rates on the market for owner occupiers.
Lender

---

Variable

More details

FEATURED

Online Exclusive

Up To $4K Cashback

Includes NOV RBA Rate Increase

loans.com.au – Variable Basic Cashback Home Loan (Principal and Interest) (LVR < 70%)

Immediate cashback upon settlement
$2000 for loans up to $700,000
$4000 for loans over $700,000

Variable

More details

FEATURED

Refinance Only

Apply In Minutes

Unloan – Variable Rate Home Loan – Refinance Only

No application or ongoing fees. Annual rate discount
Unlimited redraws & additional repayments. LVR <80%
A low-rate variable home loan from a 100% online lender. Backed by the Commonwealth Bank.

Variable

More details

FEATURED

Up – Up Home Variable (Principal & Interest) (LVR ≤ 90)

Up is 100% owned by Bendigo Bank.
Up to 50 offset accounts
New joiners get $10 by signing up to the app using code UPHOMESAVINGS. (T&Cs apply)
Immediate cashback upon settlement
$2000 for loans up to $700,000
$4000 for loans over $700,000
Important Information and Comparison Rate Warning
Beginner's guide: The process of selling a property in Australia
Before we get into the nitty-gritty stuff, let's get some of the basics out of the way. If you've never sold a home before or simply need a refresher, these are the general steps involved when selling a property.
1. Get it ready
The first thing you'd want to do before signing any paperwork or getting any photos taken is making sure the property is ready to sell. This means making sure you've finished any odd-jobs around the house you keep putting off and you've found some time to de-clutter your space. You need to show off your home to potential new owners so they see all that it has to offer. In turn, hopefully they give you an offer you can't refuse.
2. Find an agent
While you can go at it alone, most people choose to appoint a real estate agent to sell the property for them. When finding the right agent (which we'll touch this next), it can be helpful to do some research.
Search through the listings currently for sale or recently sold in your suburb and see which agents are popping up the most. Chances are, the agent that keeps appearing in your search results knows the area well and can therefore end up being most knowledgeable.
This doesn't mean settle on the first agent you find. You should organise for a few agents to come through your home and give you an appraisal. Websites such as Domain and realestate.com.au also have client reviews on the agent's page, which can be handy.
This way, you can get an idea of how much they believe it's worth, their professional conduct, and their commission rates. With all these factors in tow, you can hopefully make the most informed decision for you.
3. Figure out how to sell
There are three main ways you can choose to sell your home: by auction, private treaty, or expression of interest. Before you appoint your agent, you'll need to decide with them which avenue you'd like to pursue when selling your property. Again, we'll touch on how to pick the right way to sell your home in a moment.
4. Hire a solicitor/conveyancer
You'll need to hire a conveyancer/solicitor before your house can sell. A conveyancer is a licensed professional who provides advice and information when transferring the property ownership from the seller to the buyer, as well as assisting generally in the buying and selling process.
Before hiring your conveyancer/solicitor, you should make sure you understand the differences between the two. You may want to hire a conveyancer who is also a solicitor, as conveyancers could be quite limited in the services they provide. A conveyancer can't help you with the terms of your sales contract and tax, nor can they assist if a legal dispute or issue arises during the settlement process. However, solicitors are more expensive as they generally charge by the hour. By contrast, some conveyancers charge a flat fee.
Also read: What does a conveyancer do and do you need one?
5. Advertise your home
Once you've officially appointed your agent and had some professional photos taken of the property, your real estate agency will advertise your home for sale online. They may even distribute flyers and/or brochures and put something up on their social media platforms - and yes, even put the big bright signboard out the front.
Advertising your home lets interested buyers know that your home is now for sale, allows them to see what it looks like, and sometimes, even provides them with a ballpark figure of how much you're looking to accept.
While you don't need to advertise your home online, it's strongly recommended by most real estate professionals. But again, we'll discuss this later on.
6. Accept an offer
Once you've had interested parties through your home, or maybe even beforehand, the offers should start rolling in. Whether you have one or a handful, you'll need to accept an offer for the sale to take place. This is where a good agent can be worth their weight in gold - they will separate the wheat from the chaff for you.
We'll discuss when to accept an offer, what kind of offer to accept, and so on later on.
7. Sign your contract
If your happy with the offer you've accepted, the last step (at least on your end) will be to sign your contract. Once you've signed the contract and all (if any) conditions have been met, your solicitor/conveyancer will handle the legal and financial processes that come next such as transferring the land title, and discharging your current mortgage if you have one.
Once settlement has passed, you've done it. You've sold your home. Sounds easy enough, right? Now let's get into the finer details on how to sell your home successfully.
See Also: What is a bridging loan?
How to find the right real estate agent
There's no shortage of real estate agents in Australia. As of June 2013, there were 35,019 real estate services businesses according to the Real Estate Institute of Australia (REIA). This isn't even counting individual agents, but instead real estate agencies, and it's safe to say the number has increased since then.
With so many options to choose from, it can be difficult to know who to pick. Should you take a chance on the young, vibrant agent who pursues your business like a dog on a hot chip? Or should you go for the top agent with a large team and their top-tier commission rates?
Cate Bakos, President of Real Estate Buyers Agent' Association (REBAA), said the right agent should have a combination of skills, expertise and personality traits, but they should also be someone you feel you can speak openly and honestly with.
"An out of town agent may possess some impressive skills and expertise, but if they aren't familiar with the area, the other competing local agents and the current local buyers, the vendor will already be placing themselves at a disadvantage," Ms Bakos told Savings.com.au.
"An older, experienced agent isn't necessarily always the best agent for the task though."
Ms Bakos said if an agent can't relate to the sellers, potential buyers, or even worse, they confidently list the property but assign the campaign management to an 'inexperienced' junior agent, you could be at an immediate disadvantage.
"The best agent for a property sale is the agent who is prepared to speak the truth when it comes to vendor expectations, house presentation and whether a vendor needs to pivot at any stage throughout the campaign," she said.
"The right agent may be the person with the best track record for high prices in the area, or the agent who spends the most time with their vendors, patiently answering their questions along the way.
"Honesty, humility, approachability, patience and firm strategy make for a great agent in my opinion."
Lloyd Edge, Director of Aus Property Professionals Buyers' Agents, said the agent with a good market share usually has it for a reason.
"This doesn't mean that you need to engage this agent, however it is a great place to start," Mr Edge told Savings.com.au.
"Word of mouth is a fantastic tool to find out who has a great reputation but it's always advisable to meet with more than one agent to find out what they each have to offer, compare the fees being charged. A cheap agent will often provide a cheaper service."
Mr Edge said the right agent will often be different for each vendor, but there are some questions you may like to ask yourself when enlisting an agent.
Which agent is understanding how you want to sell the property, what you want to achieve and how best to do this?

Are you confident and want a confident agent to run an auction campaign, or are you nervous and need more hand holding? The two agents to suit these two types of vendors will often be different.

Are you selling an exclusive property, and does the agent have experience selling this type of property? Or who do you feel comfortable with?
In the end you might need an agent with more than a sharp suit and snazzy drone shots of your property to win you over.
Should you sell without an agent?
Though it's uncommon, you could choose to sell your property without a real estate agent. Online real estate platforms like Airlisting make it possible to skip the process of finding the right agent for you.
Instead, you decide on the property's value, upload the listing, and get a lawyer to finalise the contract for you. Agent commission rates can vary but will generally be around 2.5% of the value of your home. With Australia's median house price now over $1 million, this could end up saving you roughly $25,000.
But is it worth missing a real estate agent's knowledge and expertise? Ms Bakos strongly advises against the proposition.
"I wouldn't do my own dentistry, hairdressing or tax accounting," she said.
"I don't think it makes sense at all to assume that an inexperienced, emotionally attached vendor could rival an agent who has dealt with hundreds, if not thousands of property transactions. It's a recipe for disaster and disappointment, let alone high stress."
Mr Edge agrees, saying selling privately may not serve you best.
"You may not be able to access the same list of potential buyers. You likely don't have the same negotiation skills that an agent has, and you may lose some potential buyers who are put off by a private sale," Mr Edge said.
"It is my opinion that the expense of an agent will serve you far better in additional profits being achieved by the sale, therefore a fee covering itself."
Despite an agent's job looking simple, at the end of the day, you need to deal with the public - do you really want to field calls all night and day about your property? Or get insulted with a stupidly low offer?
Options when selling: Auction, private treaty, or expression of interest?
There are three main options to look into when selling your home: you can sell by auction, private treaty, or by expression of interest. We asked Mr Edge to explain the differences between these three types of sales.
"Expression of interest is usually a sales method used for the sale of higher-end homes, where the vendor and agent do not want to market the home with a price; rather, they open it to the market and await offers," Mr Edge said.
"This can also be used when a property is particularly unique and may not be easy to place a dollar figure on, and properties can be worth different amounts to different buyers. They are always ultimately worth what the market is willing to pay."
Mr Edge said that a property auction has a clear timeline for buyers to inspect, do their due diligence, organise their finances and so on. Generally the marketing timeline for auctions is four weeks.
This type of selling creates a 'very visual' competition for buyers on auction day.
"Auctions usually have great outcomes where the sellers expectations are aligned with the market," he said.
"If you see current auction clearance rates, very few properties are passed in - where the bidding doesn't reach the vendor's reserve price on auction day.
"Some purchasers don't like auctions, and some vendors don't like auctions; it is usually very fast paced and can be quite stressful."
Another important note about selling by auction is that auction contracts are unconditional. This means that the contract can't be subject to finance, building and pest, or any other special conditions. Buyers can arrange their own building and pest prior to auction, and a growing number of agencies will foot the bill for the inspection beforehand.
As a result, the sale will be quick and easy; another attractive auction perk for sellers (and buyers).
Mr Edge said a private treaty sale is suitable for all types of homes. On the listing, the agent may disclose the price, or choose to say 'Make an offer', 'Offers over X' and so on.
"Usually, a property is listed with a price range and buyers can make an offer within, below or above this range," Mr Edge said.
"It is a comfortable sales method for both vendors and buyers alike as there is a clear guide of what the property will sell for."
He said that when there are multiple offers on the property, they will often become increased to beat out the competition. Agents may request a 'best offers in writing' scenario, which involves all interested parties submitting their best and final offer in writing by a certain date. Essentially, the scenario is like a drawn-out auction, in a less stressful environment and no mandatory unconditional contract.
Picking the right sales method for you
When it comes to choosing the right way to sell, Ms Bakos said the main differences between these methods are related to two elements: time and fear.
"Both auctions and expressions of interest involve a hard deadline and a call to action," Ms Bakos said.
"Buyers will partake in either when they are fearful of missing out for a price that they'd be willing to pay."
On the other hand, she said private treaties don't have a hard deadline, but they don't have a guaranteed purchase window either.
"If another buyer offered a price that the vendor was prepared to accept, the buyer who didn't move promptly with their offer may also miss out on the property for a price that they'd have been willing to pay," Ms Bakos said.
"Unlike auctions, expressions of interest and private sales aren't governed by strict agency rules like auctions are.
"An agent can determine how they wish to deal with competing buyers and competitive offer scenarios when multiple offers are received."
When should you accept an offer?
Knowing when to accept an offer in front of you can actually be more challenging than you'd think.
Let's say there's a dozen offers in front of you but you're not sure which one to pick. One is unconditional with a slightly lower price, while one has some iffy conditions but a higher dollar figure presented. Or maybe you got a really good offer within the first week of selling, so you're not sure whether to wait it out or accept it while you can.
Ms Bakos said choosing the right offer relies on trusting the agent, and asessing the seller's motivation for a sale, as well as the timing of the sale.
"It's akin to a buyer finding a home that ticks all of the boxes in their first weekend out. When the price is right, the terms are right, and the agent is certain that it's the best offer; a vendor really needs to consider the offer carefully," she said.
"I've seen many situations where are vendor has rejected a good offer, pushed ahead with the sales campaign, lost the former buyer to another property and then sold for an inferior price and/or terms. "
Mr Edge said you should lean on your agent for advice on when to accept an offer as they know how much attention your property is getting and how many genuinely-interested parties there are.
"If there are few [interested parties], they may recommend accepting an offer that is within or above your asking range; if there are many they may suggest a 'best offers in writing' scenario and, if you agree to that, that you will need to accept the highest offer presented at this time," Mr Edge said.
"Prior to auction, it would probably be advisable [to accept] if you have received an excellent offer in order to avoid the auction altogether."
Unconditional vs higher price: Which should you pick?
Mr Edge said opting for an unconditional offer or a higher price can depend on the differences between the offers, your property, and a few other conditions, such as:
Is the buyer offering a very high amount that they may not be able to proceed beyond cooling off as they are relying heavily upon finance?

Are there likely to be things found during a cooling off period that will deter a buyer?
"Your solicitor and agent will collectively be able to give you the best advice on this," Mr Edge said.
Ms Bakos also said it depends on the conditions, the differences between prices, and the degree of confidence that the agent has in the buyer's ability to satisfy their conditions.
"If the vendor's situation is precarious and a swift sale is required, the unconditional offer should be taken seriously," she said.
Online advertising: Yes or no?
Your real estate agent will likely present you with some marketing costs to put your listing online. More often than not, this cost can end up being thousands of dollars. You may wonder: is it even worth spending the money? Ms Bakos said it is.
"Even if a facade photo isn't used, it is ridiculous to market a property with only a board," she said.
"For the cost of the advertisement, it is a false economy to try to save on this fee. The only time I'd suggest advertising isn't required is if a buyer makes a ridiculously generous off-market offer."
Whereas Mr Edge said this choice can depend on your agent's client base.
"They may have many qualified buyers that just missed something similar," he said.
"Also, you can capitalise on saving marketing costs yet still having access to these qualified buyers who just missed something similar.
"Agents may also have industry contacts, like buyers agents who are ready to go, saving you the time and stress of a marketing campaign."
Ultimately, it may be worth spending the money to get interested parties through your door. But if your agent already has a buyer in mind that may suit you, you could potentially skip the additional selling cost.
See also: Off-Market Property Buying and Selling Explained
Experts' top tips to successfully sell your home
Selling can be stressful. From packing up your life into boxes to choosing the right offer; it can be a lot of work and there's probably going to be a bump or two along the way. To help things go smoothly, we asked our experts for their top tips for a successful sale.
Here are Ms Bakos' top tips:
Move quickly on their contract preparation so that the campaign starts with a contract available to prospective buyers

Declutter your home

Fix the obvious detractors. For example, patch and paint cracks professionally, clean up a messy yard and so on.

Hire a good furniture stylist

Ask for an unbiased person to advise on any odours

Pay for a building and pest inspection report. In some states, it removes a barrier to entry for buyers who are concerned that they may be priced out

Put a 'things we love about living here' letter on your fridge or bench. As cheesy as it sounds, buyers do take note
Mr Edge also provided us with his top tips:
Declutter as much as you can

Have the gardens tidied

Make any minor repairs; touch up paint, fix little odds and ends

If your property is vacant, have it furnished/styled

If a tenant has just vacated and carpet/paint is tired, these could be replaced as well as any other minor or cosmetic repairs can be seen to
Image by Sidekix Media on Unsplash
---
---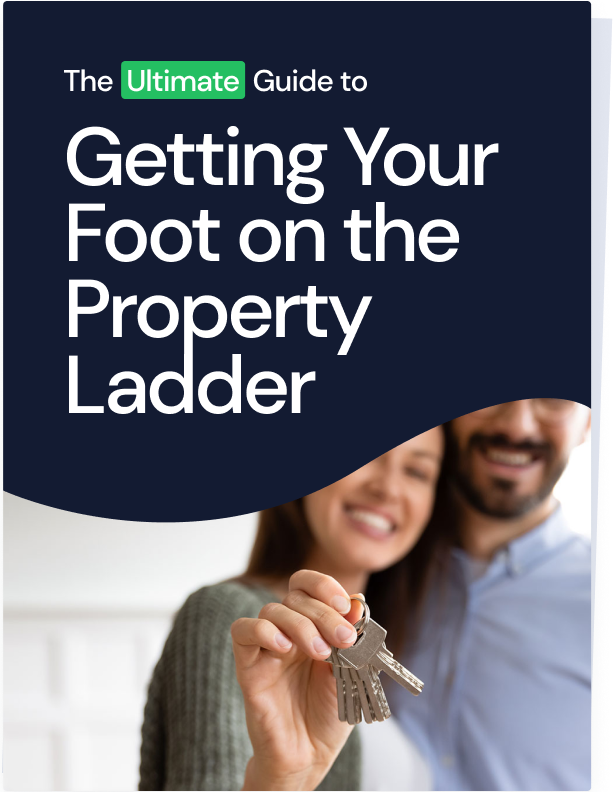 Ready, Set, Buy!

Learn everything you need to know about buying property – from choosing the right property and home loan, to the purchasing process, tips to save money and more!

With bonus Q&A sheet and Crossword!