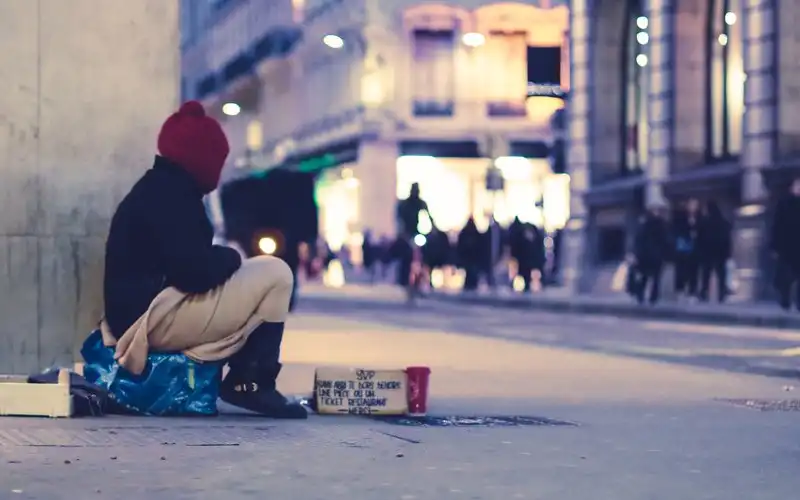 A number of groups have called for greater protection for renters during the COVID-19 pandemic, as businesses and jobs take a hit.
With Prime Minister Scott Morrison today declaring a ban on crowds greater than 100 and a need for more social distancing, combined with a host of businesses transitioning to working from home, a large number of workers and small business owners are expected to suffer as the economy takes a tumble.
A number of recent releases by Roy Morgan research paint a bad picture for businesses in Australia:
Over 60% of Australian businesses affected by COVID-19 coronavirus – up from only 15% in mid-February;
Businesses are in agreement that we're in a 'recession' with 56% of businesses saying so
Furthermore, Westpac has made a revised forecast for a 'deep' recession in 2020, tipping the unemployment rate to rise to 7%.
A large portion of Australians who rent are casual workers, and close to half (43%) of low-income households are already living under rental stress in Australia.
Increasing unemployment means families and renters who are one paycheck away from missing their rental payments are at risk of eviction.
Those who are evicted face the prospect of being unable to self-isolate, increasing the risk of contracting the coronavirus and spreading it among others.
Australian Greens spokesperson for Housing Senator Mehreen Faruqi has called for emergency measures to support renters in need during the pandemic.
"At this difficult time when there are even more workers in precarious work and others needing to take time off we must guarantee there will be no evictions and enough resources for crisis housing," Ms Faruqi said.
"Emergency measures in housing are required to give people protection, security and stability during this public health crisis.
"Crisis housing services, many of which are overcrowded, are also struggling to cope without extra resources to offer isolation to people who may be symptomatic of the virus."
I'm calling for a moratorium on all evictions, a nationwide rent freeze and more funding for crisis housing to get us through the #coronavirus crisis.

Now more than ever, people must be guaranteed a roof over their head and a safe and secure home #auspol pic.twitter.com/GCF8eOOSxf

— Mehreen Faruqi (@MehreenFaruqi) March 17, 2020
Current government action includes a stimulus package that gives a one-off $750 payment to the likes of Newstart and welfare recipients as well as aged pensioners, with a second stimulus package reportedly on the way.
Ms Farqui's suggested measures include:
An eviction moratorium: State and Territory laws govern evictions with most allowing for eviction if the tenants are 14 days or more behind with their rent. This should be scrapped immediately
Fund crisis housing: The Federal Government must increase homelessness funding under the National Housing and Homelessness Agreement to $500 million per year and release these funds immediately to States and Territories
Freeze rents: A nationwide rent freeze with no increase in rent from the start of 2020 and for the duration of the health crisis.Commonwealth Rent Assistance (CRA) should also be increased.
"In the developing crisis, the government has a responsibility to ensure that no one ends up at risk of homelessness or further rental stress. We must take immediate steps to ensure that no one can be evicted," she said.
"Work is becoming even more precarious with millions of people unable to access sick leave. Self-isolation is putting many people out of the workforce.
"Now more than ever, people must be guaranteed a roof over their head and a safe and secure home. Everyone has the right to an affordable and permanent home."
Ms Faruqi was supported by new Greens Leader Adam Bandt, who said many people will be pushed to the brink in the coming months.
"Landlords need to stop and consider their actions during this time of crisis. Eviction is traumatic and stressful at the best of times – but being forced onto the streets during a financial crisis would be a disaster," Mr Bandt said.
"People who are struggling need to know they'll be able to find new work with a roof over their head. During the coronavirus people may also need a place to self-isolate in, and a pantry to keep food in.
"The Government must step in and make it clear that anyone who is struggling financially won't be kicked out of their home when they need it most.
"Only through an eviction moratorium can we give people stable and secure housing through this crisis, and the Federal Government must commit to this as soon as possible."
"No winners for tenants or landlords"
Another representative body to call for similar measures is Tenants Victoria, the state's leading tenancy legal service.
Tenants Victoria has urged the State Government to implement a temporary ban on evictions during the COVID-19 pandemic. with chief executive Jennifer Beveridge saying renters were "at greater risk" of contracting COVID-19 if they lost their homes.
"We have been contacted by people being evicted right now by landlords, real estate agents and through the Victorian Civil and Administrative Tribunal (VCAT) continuing to make possession orders," Ms Beveridge said.
"This not only puts these individuals and families at risk, but it puts us all at risk as well.
"You can't maintain social distance and follow the government's health advice if you don't have a home."
Ms Beveridge said Tenants Victoria and other legal centres had seen an increase in fearful workers afraid their rental situation is at risk, as they are unable to work due to reduced public gatherings and events.
She called on Consumer Affairs Minister Marlene Kairouz and Attorney-General Jill Hennessy to "order VCAT to cease issuing possession orders".
"These measures will save lives," she said.
The president of the Real Estate Institute of Victoria, Leah Calnan, said there are no winners in this situation.
"There will be situations of tenants in hardship, but there will be the same number of landlords in equal hardship – it's stressful for all of us," Ms Calnan told the Sydney Morning Herald.
Ms Calnan's words ring true: Property owners with mortgages are also set to suffer should their financial situation deteriorate.
"Work together to find solutions"
With numerous different stakeholders set to suffer in some way thanks to this crisis, Real Estate Institute of Queensland (REIQ) Chief Operations Officer Josh Callaghan said governments, banks, tenants and property owners all need to work together to find solutions that prevent people from entering into homelessness, provide stability and reduce anxiety for both tenants and landlords.
"Just as tenants have an obligation to pay rent to property owners, property owners have an obligation to pay their mortgage," Mr Callaghan told Savings.com.au.
"With the majority of landlords in Australia being mum and dad investors, it's important we stick together."
Mr Callaghan made three key suggestions:
Property owners should work with tenants to find a suitable way forward and then amend the contract to ensure it's clearly documented for both parties

Lenders should loosen access to hardship arrangements for property owners, and to exhaust all other options prior to foreclosing on a property

Government should offer financial support to lenders experiencing a higher number of defaults to ensure more Australians aren't forced into foreclosure
"The REIQ's goal is to ensure all Queenslanders, and Australians, have safe, secure housing and during this unprecedented event all parties need to work together to ensure our housing market is sustainable."
Member banks of the Australian Banking Association last week announced they would be offering relief packages to customers suffering from the virus, which will vary from bank to bank but could include:
A deferral of loan payments
Waiving fees and charges
Interest-free periods or no interest rate increases
Debt consolidation to help make repayments more manageable
"Banks stand ready to support customers and if anyone is in need of assistance, they shouldn't wait but come forward as soon as possible," ABA chief Anna Bligh said.
Bendigo Bank, for example, announced it would be offering loan relief for up to three months, with managing director Marnie Baker citing "a unique situation for the global and local economy".
There is less support currently being offered to those renting, and with weekly median rents as high as $540 in Sydney and $430 in Melbourne, a $750 one-off payment may not provide tangible enough support for some, if they're even eligible, which many won't be.
With a number of consumer groups and rental advocates demanding further support for renters and at-risk people, eyes will be on Prime Minister Scott Morrison in the coming days and weeks amid speculation of a second stimulus package.
---
---
Latest Articles