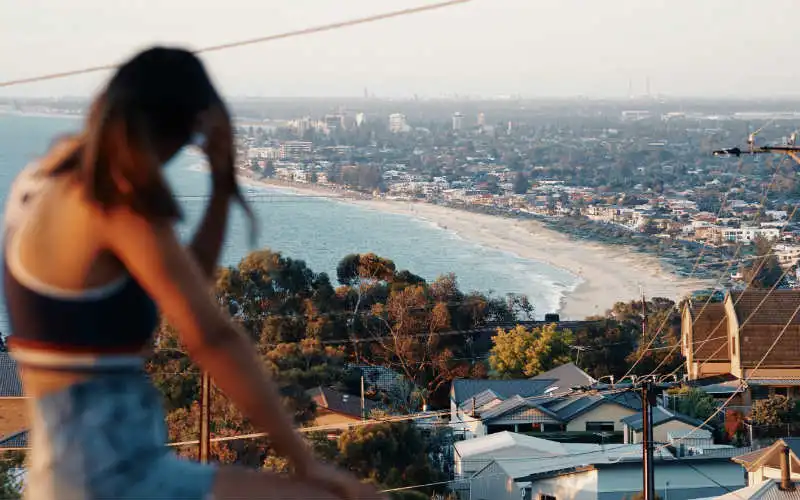 Updated by Alex Brewster 2 August 2021.
Are you still renting? "Why haven't you bought a house?" And my personal favourite: "Rent money is dead money!"
If you're a renter, you've definitely heard at least one of these before. It's easy to understand how some people come to this conclusion. At the end of every month, you're forking over hundreds (if not thousands) of dollars just for the privilege of having a roof over your head. Having a roof over your head is obviously kind of important, but if you were to buy a house at least that money would be going towards something you can call your own.
That's the common argument peddled by most of our parents anyway. But these are the same parents who probably bought their homes pre-boom era and have been kicking back in their armchairs ever since watching Gogglebox while their home soars in value.
For most young people these days - I sound about a hundred years old when I say that - buying a property early in their working life is getting increasingly harder and a long period of renting awaits.
But is buying always better than renting?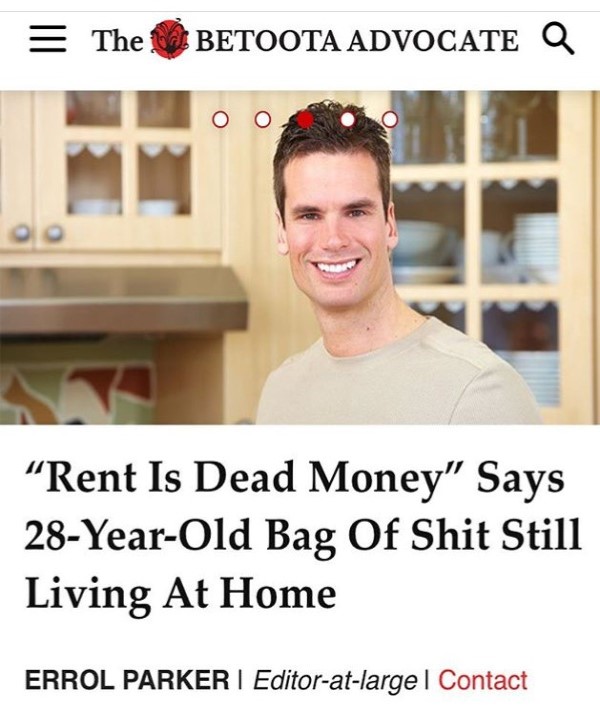 ---
The benefits and disadvantages of renting
Renting isn't everyone's cup of tea: you're at the mercy of your landlord, sometimes you have to live with really weird flatmates, and you generally can't drill holes in the walls. But because you're not locked-in to a mortgage, you have the kind of freedom that property owners don't.
Pros of renting
More affordable
Renting is usually more affordable than paying off a mortgage, though how expensive or cheap your rent is will depend on the area you rent in.
For example, Sydney is a great city for those who like their kitchen table to double as a bedside table and a desk because you won't do much better than a studio if you want to live inner city. But in somewhere like Darwin, you could probably rent a house that has a bathroom big enough for a family of five to comfortably live inside of, probably.
Because renting is often more affordable, it also means you can afford to live in a nicer area that you may have otherwise been priced out of as a buyer.
Less upkeep
As a renter, upkeep is not your problem. Besides just generally keeping things clean and tidy, your landlord is responsible for repairs, body corporate fees, maintenance and home insurance (unless you've caused damage, in which case the cost is deducted from your bond).
More flexibility
Renting also means you have the flexibility to move house whenever you please (albeit within the limits of your lease agreement). When you buy a home, you can't just pack up and leave. You could rent out your house or sell it, but that's expensive and annoying.
Renters on the other hand, can update their housing arrangements easily, whether it be to accommodate a new arrival, for a career change, or simply to seek adventure. Need an extra bedroom? Want hardwood floors? Sick of hearing old mate across the road blast Nickelback 24/7? The world is your residential oyster.
Cons of renting
Lack of security
Being at the mercy of landlords means that renting can be wildly unpredictable at times. Rent can be raised, leaky plumbing may never be fixed, you're not allowed to get a dog because it's against their rules. And what happens if the landlord decides to sell?
You have to pack up all your things and find somewhere else to live and anyone who's had to do that before can attest to how much of a pain in the you know where that is.
Limited freedom
When you rent, you can't just go around nailing holes in the walls and painting over the landlord's questionable color choices because it's not your house. There are some clever ways of getting around the rules though, like removable wallpaper, self-adhesive hooks, or covering an ugly floor with rugs.
No investment potential
When you buy a house, you probably will pay off the mortgage at some point. But rental payments are permanent. While home loan repayments eventually result in you outright owning your house, rental payments only help your landlord pay off their mortgage, which is why some people loudly proclaim that "rent money is DEAD MONEY!!!" any and every chance they get.
---
The benefits and disadvantages of buying a home
Owning a bit of land with a house plopped on top of it is frequently espoused as the 'Great Australian Dream'. While there's a lot to be said for owning a property, it's not for everyone.
Pros of buying
Stability and freedom
Short of failing to make your mortgage repayments, buying a house gives you the kind of security renters can only dream of. Nobody can kick you out because they want to sell, or hike up your rent just because. Even though interest rates can fluctuate, mortgage repayments generally don't fluctuate too dramatically - especially if your repayments are fixed. Unlike renting, you have a certain level of control over your repayments by opting for a fixed, variable or split loan.
Being a homeowner also means you can make like Darryl Kerrigan and make your home your castle. You have the freedom to do whatever you like to your own house, like painting, renovating and landscaping at any time, without needing permission or being concerned about breaching a rental agreement. Just bear in mind that if you buy an apartment or a townhouse, there may be some body corporate restrictions in place that you have to comply with - like not being able to knock down the wall you share with your neighbour, for example.
Rise in house prices over time
Depending on the type of property you buy and the local property market, there's the possibility your property may increase in value over the long-term. Property prices are currently rising in Australia, and are tipped to reach record highs in 2020. A rise in market prices often corresponds to a rise in the value of your asset - though the opposite can also occur if there's a downturn in the property market.
Cons of buying
Expensive
It's fairly safe to say that buying property is substantially more expensive than renting. Even if your mortgage repayments work out to be the same (or even less) than what you were paying in rent, there's a bunch of other costs to factor in like maintenance, council rates, and possibly body corporate fees that the landlord would have covered. These expenses can add up fairly quickly and when combined with mortgage repayments, can become an unaffordable burden.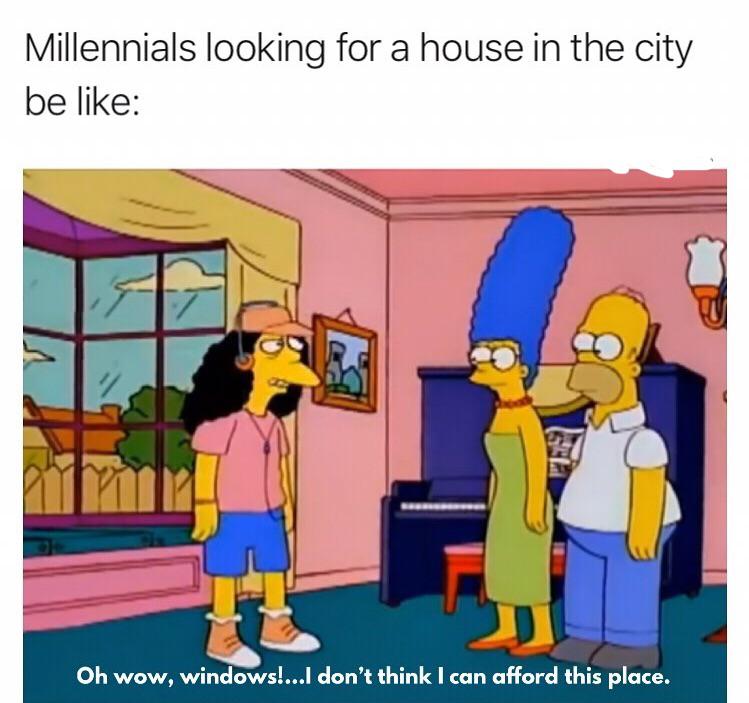 Whereas renting only requires a bond to be paid (which is usually four weeks of rent upfront), buying a home requires a sizeable deposit which can take a stupidly long time to save up for. The deposit needed to buy a home will vary depending on the lender and the value of the home. Many lenders require a 20% deposit, though it's certainly possible to secure a property with a deposit less than this.
According to the Australian Bureau of Statistics, the average Australian house price in September 2019 was $638,900, so the 20% deposit required for a loan would be $127,780.
Home may decrease in value
A home is usually a financial asset, but if you make a bad renovation decision or your local property market drops in value, so too does the value of your home.
---
Is rent money really dead money?
Big four accounting firm EY (formerly Ernst and Young) undertook a detailed study into the rent vs buy debate and came up with this conclusion: 62% of the time, renters outperformed buyers.
Or, as EY said it:
"We found that in 62% of each equivalent 10-year comparison, people were better off renting and maintaining a leveraged investment in the ASX200, compared to owning a unit in the same area. it is important to note, that in this model the renter is taking on a risk profile that is perhaps higher than most are likely to take and put in place a savings framework that is more stringent than most would want. When we remove the ability to leverage their ASX200 investment, the results shift in favour of the homeowner. Adhering to this playbook, rent is no more 'dead money' than paying interest on a mortgage."
EY's study focused on suburbs in Sydney that are high in demand by renters. It found that renters could be up to $600,000 better off over a 10-year period in some of the wealthier areas than those that had bought.
The traditional narrative assumes most people rent because they can't afford to buy where they want to live, and that they need to make sacrifices if they want to save enough for a deposit so they can buy. In other words, give up the smashed avo, bring your lunch to work and stop catching Ubers, you lazy entitled millennial.
The problem with this is that it assumes that everyone is better off owning their own home, because home ownership is the only way to achieve true financial success, Great Australian Dream, yada yada...
That isn't to say that you shouldn't buy a home. Owning your own place gives you stability, security and a sense of achievement. Get it right and you could also make a nice little return on your investment too.
By its very nature, money is a form of exchange - a symbol of trading one thing for another. I'm sure we can all agree that paying to have a roof over your head is a worthwhile thing to spend your money on, especially when you consider the alternative.
"The benefits of renting to satisfy lifestyle choices is becoming more widely recognised," the EY report said.
"Renting provides a significant mobility dividend, one where individuals are able to easily relocate from suburb to suburb, city-to-city and even country-to-country, without incurring the significant transaction costs imposed on the transfer of property. This is particularly important for younger generations, who value mobility."
---
Buying a home or looking to refinance? The table below features home loans with some of the lowest interest rates on the market for owner occupiers.
Lender

---

Variable

More details

FEATURED

UNLIMITED REDRAWS

SPECIAL OFFER

Smart Booster Home Loan Discounted Variable - 2yr (LVR < 80%)

Fast turnaround times, can meet 30-day settlement
For purchase and refinance, min 20% deposit
No ongoing or monthly fees, add offset for 0.10%

Variable

More details

FEATURED

AN EASY DIGITAL APPLICATION

Neat Variable Home Loan (Principal and Interest) (LVR < 60%)

No ongoing fees - None!
Unlimited additional repayments
Easy online application, find out if you're approved quick!
Redraw- Access your additional payments if you need them
Use the app to get loan insights to help you pay off your home loan faster

Neat Variable Home Loan (Principal and Interest) (LVR < 60%)

No ongoing fees - None!
Unlimited additional repayments
Easy online application, find out if you're approved quick!
Redraw- Access your additional payments if you need them
Use the app to get loan insights to help you pay off your home loan faster

Variable

More details

FEATURED

100% FULL OFFSET ACCOUNT

NO APPLICATION FEE OR ONGOING FEES

Low Rate Home Loan - Prime (Principal and Interest) (Owner Occupied) (LVR < 60%)

No upfront or ongoing fees
100% full offset account
Extra repayments + redraw services

Variable

More details

NSW/VIC/SA METRO & INNER REGIONAL AREAS

$5000 CASHBACK. T&Cs APPLY.

Variable Home Loan (Principal and Interest)

No upfront or ongoing fees
100% full offset account
Extra repayments + redraw services
Fast turnaround times, can meet 30-day settlement
For purchase and refinance, min 20% deposit
No ongoing or monthly fees, add offset for 0.10%
Base criteria of: a $400,000 loan amount, variable, fixed, principal and interest (P&I) home loans with an LVR (loan-to-value) ratio of at least 80%. However, the 'Compare Home Loans' table allows for calculations to be made on variables as selected and input by the user. All products will list the LVR with the product and rate which are clearly published on the Product Provider's web site. Monthly repayments, once the base criteria are altered by the user, will be based on the selected products' advertised rates and determined by the loan amount, repayment type, loan term and LVR as input by the user/you. *The Comparison rate is based on a $150,000 loan over 25 years. Warning: this comparison rate is true only for this example and may not include all fees and charges. Different terms, fees or other loan amounts might result in a different comparison rate. Rates correct as of May 25, 2022. View disclaimer.
---
Five questions to ask yourself before deciding whether to rent or buy
1. Are you able to commit?
The first question you need to ask yourself is 'can you commit' to a home loan? This is not a relationship question – it's about the added responsibility of being a homeowner.
It's hard enough to save for a property deposit, let alone to hook into what is essentially packaged as a 25-30 year repayment plan.
Are you willing to keep your shoulder to the wheel on loan repayments, insurance premiums and council rate bills? How about the maintenance and repair costs?
Buying property can be a little bit like opening Pandora's box in that once you've purchased it, it is somewhat difficult to 'un-buy' the property (and release yourself from the material responsibilities) and emerge unscathed.
Of course you can sell it, but the transaction costs of doing so (eg. real estate agency fees), along with those costs you incurred when you bought it (eg. stamp duty, etc.) can leave you more than just a little bit damaged, not to mention the potential that you might not even sell the property for at least the amount that you paid for it. You could very well be left out of pocket.
Property values have by and large increased at a substantial rate over the past few decade, so most punters haven't faced the prospect of selling at a loss. It may not seem like it, but eventually the market may move into a far more neutral (and in places, negative) phase, so this risk does loom larger.
But back to commitment. If you are willing to commit to buying and owning property, it often can deliver you a better outcome than if you had rented property, simply because it is a form of forced saving. Think about it, if you rented instead, what is the likelihood that you would firstly save up a bundle of cash (as you would for a home deposit) and then invest those funds (and then keep saving and investing – similar to you making home loan repayments) – into other asset classes such as shares? This leads to the important second question…
---
2. Are you knowledgeable about investing?
If you're considering renting, how much do you understand about other ways to make money by investing (eg. in other asset classes like Australian shares, commercial property, international shares or exchange-traded funds)? Many people don't know very much about these things, and while buying a home is no simple matter, after the initial purchase, it is often a simpler and somewhat 'hands-off' way to build your financial position over time.
---
3. Do you have a long-term view?
Buying property for the long-term (eg. let's say more than 10 years), can maximise your chances of benefiting from a capital gain in the property's value simply by boosting your ability to ride out any short to medium term bumps in the property market. A short-term property purchase can place you at the mercy of these factors. There is an old saying that goes '…it's a long way down the road without a turn…' and it definitely applies here.
---
4. Are you motivated by the carrot or the stick?
This question is somewhat related to the first 'commitment' one, but comes at it from an angle which looks at what better motivates you! Forget about the carrot part of the 'carrot or stick' equation for a second and focus on the stick – the punitive/punishing concept. The pain of a failed mortgage driven by not making the necessary repayments is a strong motivating factor for some, while others might have more of an easy-going 'what will be will be' attitude and approach.
In this sense, the former personality is driven to make the repayments by the fear motivation of the mortgage.
On the flip side, a 'savings goal' lacks that fear factor because the only person who is going to take punitive action for not hitting the savings target is the individual themselves! There is no automatic 'poison pill' for NOT making a saving 'contribution'. So if you find the 'stick' a strong motivating factor, then buying is also likely to be a good option for you.
---
5. Are you a deal hound?
The final question centres around your ability to find a deal. This one's really important because it's not just about buying property at a good price, but also your ability to nail down a good home loan. A good property purchase is one where at the very least, you don't pay more than what it's worth and there is potential for capital growth over the medium-long term.
A great property purchase is one where you are able to secure a price which gives you some capital gain at the front end of your ownership – for example, you get it for less than what it is worth due to some abnormal circumstances such as the seller having a hard deadline to meet.
The same goes for securing a good home loan. It's fair to say that when people buy a property, they probably spend more than 90% of their time picking the property, with little time spent picking the best home loan for them.
So if you're someone who likes to chase a deal, who is happy to put the time and effort into researching not just the property market but also the home loan market, then you're probably going to be better off buying property as opposed to renting – simply because of your ability to sniff out a deal (and avoid a bad one).
---
Savings.com.au's two cents
In Australia, the general consensus is that parking your money in property is 'safe as houses' while the cons of renting are well established by those who parrot "rent money is dead money!"
Buying property isn't the only way to secure your financial future and build wealth, and renting doesn't mean you're flushing money down the toilet. The only difference between the two is that home owners are buying security. Renters are buying flexibility. Neither one is right or wrong, it's a matter of personal preference.
---
Photo by Finn Skagn on Unsplash