If you're keen to become a homeowner but you can't afford to buy a house right now, buying an apartment could be another option. Maybe you have a strict budget or you're looking for something small and low maintenance - either way, you may be looking at studio and one bedroom apartments that are for sale.
Or you may be looking for somewhere to rent that's relatively easy to maintain and affordable. If you're in this boat, you'd be looking at a studio or one bedroom apartment.
So, what's the difference? They're both small apartments - but is one a better investment than the other? Is one better to live in or are they both equal? Let's discuss everything you should know about studio and one bedroom apartments before you start packing your bags.
---
Advertisement
Buying a home or looking to refinance? The table below features home loans with some of the lowest interest rates on the market for owner occupiers.
Lender

---

Variable

More details

FEATURED

Online Exclusive

Up To $4K Cashback

Includes NOV RBA Rate Increase

loans.com.au – Variable Basic Cashback Home Loan (Principal and Interest) (LVR < 70%)

Immediate cashback upon settlement
$2000 for loans up to $700,000
$4000 for loans over $700,000

Variable

More details

FEATURED

Refinance Only

Apply In Minutes

Unloan – Variable Rate Home Loan – Refinance Only

No application or ongoing fees. Annual rate discount
Unlimited redraws & additional repayments. LVR <80%
A low-rate variable home loan from a 100% online lender. Backed by the Commonwealth Bank.

Variable

More details

FEATURED

Up – Up Home Variable (Principal & Interest) (LVR ≤ 90)

Up is 100% owned by Bendigo Bank.
Up to 50 offset accounts
New joiners get $10 by signing up to the app using code UPHOMESAVINGS. (T&Cs apply)
Immediate cashback upon settlement
$2000 for loans up to $700,000
$4000 for loans over $700,000
Important Information and Comparison Rate Warning
---
What's the difference between a studio and one bedroom apartment?
A studio apartment is basically just one big room; as in, your bedroom, kitchen, living room, and dining area are all wrapped up into one space. You'll have a separate room for the bathroom and toilet, though. Other than that, all of your rooms are integrated into one.
While you may be able to differentiate your living spaces with furniture or even a room divider, there are likely no structural walls within the apartment (other than the bathroom) to physically separate your spaces. Studio apartments are usually found in populated metropolitan areas due to their smaller size.
A one bedroom apartment is exactly what it sounds like: it's an apartment with one bedroom. As in, there are walls to separate the bedroom, the living/dining room, the bathroom and maybe even the kitchen. While one bedroom apartments aren't always bigger than studio apartments, they can appear much larger due to the walls separating the living spaces.
The size of a one bedroom apartment can vary greatly - or at least more than studios. Some will be as small as a studio apartment while others are bigger. It all depends on the size of the bedroom, living/dining room, kitchen, bathroom, and the balcony if there is one.
Pros and cons of buying a studio apartment
With these differences in mind, you may be wondering: which one should you buy? Is there one small apartment that reigns supreme? Well, there are pros and cons to buying studio apartments as well as one bedroom apartments. Understanding these can help guide your decision. Firstly, let's discuss buying a studio.
Pros
Potentially cheaper: One of the main pros to buying (or renting) a studio apartment is it's likely going to be cheaper. You will likely need to borrow less and save up less of a deposit, getting you the tag of homeowner sooner.

Cheaper ongoing costs: Not only might it be cheaper to buy, it may also be cheaper to live in. You may end up paying less for utilities if there are less lights that can be turned off and on, less outlets to be used and so on. Meaning, your electricity bill may be cheaper.

Simple living: Another potential pro (but possibly con) of a studio apartment is its size. If you're looking for something super easy to maintain, and that may not require a bunch of furniture, a studio may suit.

Live super-close to amenities: Studios are often found in inner-city locations where space is at a premium. This might allow you to live closer to all the action and other desirable features such as parks, cafes, restaurants and so on.
Cons
Size and value: Like we said, the smaller size can be a pro but also a con. A lot of the the value of a home is in the land, which means your studio may be worth less than a one bedroom unit that owns a bigger slice of the lot it's on.

Quality of life: Another potential con pertaining to its size is your quality of life, particularly if you work from home. There's some psychology behind separating where you work and hang out/sleep. According to Harvard Business Review, unless you're careful to maintain boundaries, you may start to feel like you're always at work. You can't really do this with a studio apartment as everything is rolled into one. This is definitely something that should be considered if you're someone that works or studies from home.

Couple considerations: For couples that live together, if you're living in a studio apartment, you can't really get away from each other. As in, it's harder to have your own space.

Harder to get a loan: Many lenders typically limit the minimum floor plan size to 40 square metres excluding car spot and balcony. This may preclude some studios. Some lenders also won't lend for studios at all, and many lenders require a minimum borrowing amount of $150,000 - a studio might cost less.

Pros and cons of buying a one bedroom apartment

Now let's discuss the benefits and drawbacks of buying a one bedroom apartment.

Pros

Bigger: One of the main pros of buying a one bedroom apartment over buying a studio is the size of the apartment. Though it's still relatively small - and some one bedroom apartments aren't bigger than a studio - you'd be more likely to find a bigger unit.

Appreciation considerations: When it comes to property, size does matter - and the bigger the better. That is, if you want your asset to go up in value. There's no guarantee that a one bedroom apartment will go up in value more than a studio, as this is contingent on a number of factors, but with a bigger share of the land on the apartment lot, a one bedroom might hold its value more.

Separate spaces: Another potential pro is being able to separate your hang out space from your sleeping space. As we mentioned above, studio apartments are all your rooms (except your bathroom) rolled into one. With a one bedroom apartment, you can work/hang out in your living room all day and keep your bedroom for sleeping. If you live with a partner, you can also have some space and dramatically slam your bedroom door if you need to. In a studio, you can't really do this.

Cons

Pricier: Probably the biggest con when compared to buying a studio is the higher pricetag. As we mentioned, you're likely going to find it more expensive to buy (or rent) a one bedroom apartment when compared to a studio. This means you may need to borrow more and save up a heftier deposit, which can take more time and hard work. You also face the possibility of unit prices going up and being priced out of the market.

More expensive running costs: It may also be more expensive to live in a one bedroom apartment due to higher utility bills. Of course, this depends on how energy efficient you are as well as how often you're home, whether you have/use air con and so on.

See Also: Why do houses seemingly appreciate faster than units?

Things to consider when buying an apartment

Whether you settle on buying a studio or a one bedder, there are things you need to consider when buying an apartment in general. Let's discuss a few of these things now.

Might not go up in value as much as a house. While they're generally easier to buy into, units might not appreciate in value like houses do. For context, the national median house price increased by 25.2% over 2021 while the median unit price increased by 7.7% according to Domain.

Walls can talk. You'll likely be sharing your walls with your neighbours. This means you may have less privacy and you might get stuck living next to noisy neighbours. You may also be restricted in being too loud yourself; something you may not face as much living in a house.

You'll need to pay strata fees. If you own an apartment, you'll have a strata committee. You'll need to pay strata or body corporate fees to cover things like building maintenance, building insurance and public liability, hiring an onsite manager/property manager, maintaining gardens, servicing amenities and so on.

Permission to make changes. You may need to run any renovations or changes you want to make through the strata committee - and they can say no. You might also be restricted in what you can do/change. For example, you may not be able to make plumbing changes if the pipes are all shared/it's not safe to do so.

Pets can be an issue. You might also need to ask permission to bring a pet with you. Cats might be okay; dogs might be a different story. If you're a pet owner, this is something to consider.
Image by Patrick Perkins on Unsplash
---
---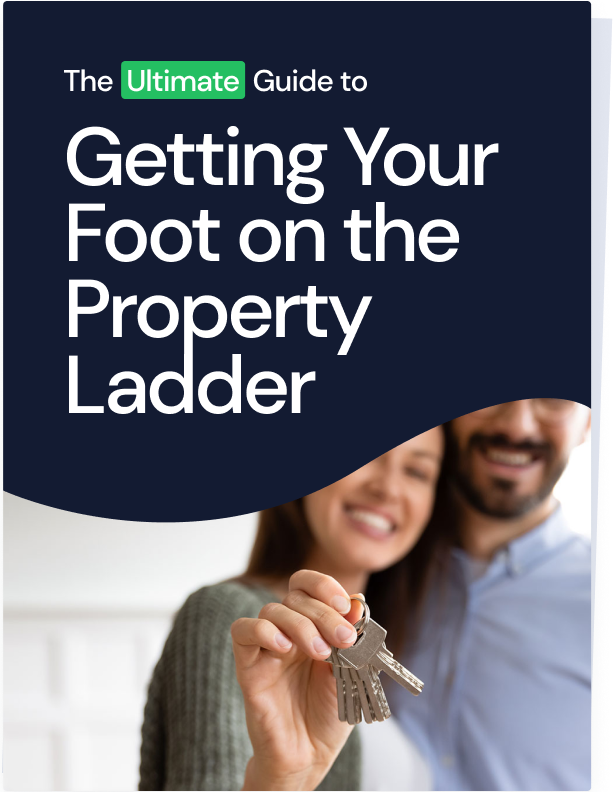 Ready, Set, Buy!

Learn everything you need to know about buying property – from choosing the right property and home loan, to the purchasing process, tips to save money and more!

With bonus Q&A sheet and Crossword!