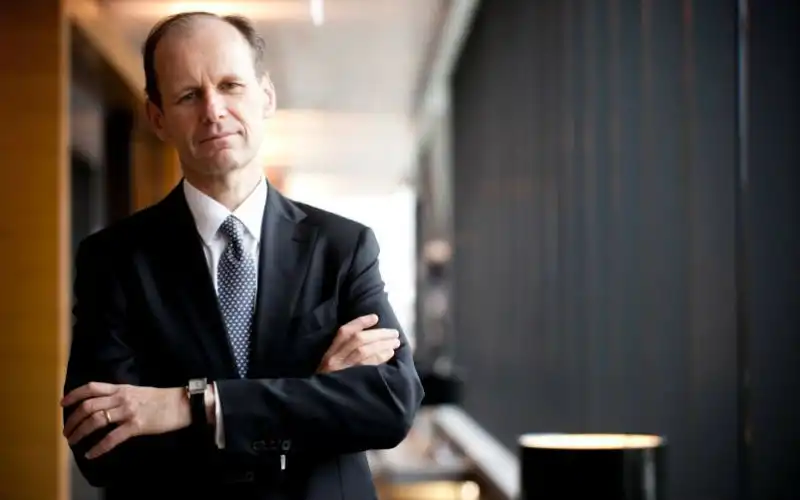 Image: ANZ Media Centre
In a speech today, ANZ CEO Shayne Elliot said the big four bank may have been "too cautious" with its lending recently, but is now "easing back" on restrictions.
Speaking at his appearance before the House of Representatives Standing Committee on Economics, Mr Elliot addressed the availability of credit – an issue he said is "on the minds of many".
"Let me assure you that ANZ is ready to lend, especially for housing and small businesses," he said.
Mr Elliot's comments follow the Reserve Bank of Australia's (RBA) pleas to Australian banks last week to consider whether their responsible lending standards are "too tight" and whether they can "loosen up a bit".
Along with the RBA, financial regulators have expressed fears of a potential credit crunch in Australia, with property lending slowing dramatically in recent months.
Much of the lending slowdown has occurred in the wake of the Banking Royal Commission's critique of several bank's lending standards, which were perceived as being too loose.
Continuing his opening statement to the committee, Mr Elliot said higher lending standards apply, with some finding it harder to borrow than before.
"Our challenge is finding the right balance of prudence and availability within the regulatory framework," he said.
"After a period of perhaps being too cautious, ANZ is easing back towards a sensible equilibrium.
"If we are to serve society, we must support the economy by lending responsibly, and that is what we're aiming to do."
Royal Commission a "humbling experience" for ANZ
Mr Elliot said the Royal Commission, which he described as a "profoundly humbling experience" for ANZ, has led the bank to examine their conduct and how they govern themselves.
"Customers have suffered because we have, at times, put our well-being ahead of theirs," he said.
"What we offer to our customers must help them achieve what they want, whether it is buying a home, running a small business or simply going about daily life.
"When we fail, we must pay people back, hold ourselves to account and be open with the regulator. And, in all that we do, we must obey the law."
---
For feedback or queries, email dominic.beattie@savings.com.au