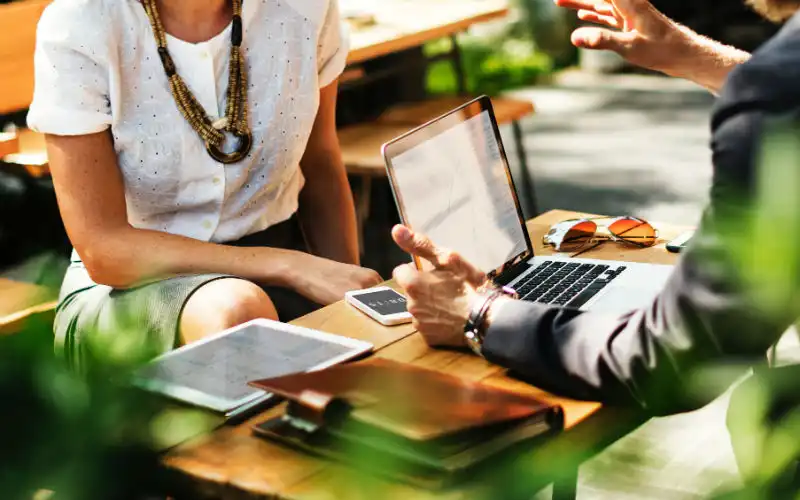 Photo from Rawpixel.
A recently released survey from The Adviser has uncovered the attitudes Australian borrowers have towards mortgage brokers.
The Adviser, a news and analysis site for mortgage and finance brokers, commissioned the survey in November 2018 prior to the end of the Royal Commission into Misconduct in the Banking, Superannuation and Financial Services Industry.
More than 5,700 people responded to they survey, which found a near unanimous satisfaction from customers when it comes to mortgage brokers.
96% of borrowers who had used a mortgage broker in their most recent experience were either "satisfied" or "very satisfied" – by comparison, only 67% of borrowers who went directly through a lender said the same.
That same number – 96% – said they'd go through a broker again, compared to just 31.4% of direct borrowers. That's less than a third.
Additionally, 63% of direct-to-lender borrowers said they'd switch to a broker for their next mortgage.
The mortgage broker industry attracted heavy criticism during the seventh round of royal commission hearings.
Commissioner Kenneth Hayne found that many brokers had not acted in customer's best interests by referring them to lenders that charged higher interest rates and thus gave the broker a higher commission.
Here is a thread on mortgage broker commissions #bankingRC #auspol 1/7

— Gerard Brody (@gerardbrody) February 5, 2019
Mortgage brokers are paid an upfront commission as well as a trailing commission, which means they are continually paid over the life of a home loan they set up.
In his final report, Commissioner Hayne recommended that these commissions be banned within two to three years.
But these proposed changes have not gone down well in the industry, with key stakeholders claiming that responsible brokers have been punished for the misdeeds of the big banks.
Peter White, managing director of Finance Brokers Association, said in a statement that the final report was "a very, very bad outcome that has the risk of huge unintended consequences for home loan borrowers."
Mr White also said that this move could raise interest rates by up to 20 basis points, while funnelling more business to the big banks.
"The borrower doesn't win from any of this, all it's done is increase the cost of someone getting a house," he said.
"Commissioner Hayne wants to hand even more power to the big banks and eliminate competition, which is a ridiculous scenario and shows just how out of touch he is when it comes to brokers.
Borrower's 'unconcerned' by broker remuneration structure
During the royal commission, it became apparent that many home loan customers were unaware of just how brokers got paid.
The respondents to The Adviser's survey however (who are perhaps more aware than the average customer) have no concerns with this structure – at least, 78.6% of them do.
Respondents who provided further detail outlined that they didn't think their home loan products had been recommended based on the broker's potential commissions, while only 17.9% of them indicated 'some level of concern'.
By removing commissions to mortgage brokers, Commissioner Hayne recommended that they instead charge an upfront fee for their services – a fee footed by the customer.
Home loan customers generally don't pay anything for the services of most mortgage brokers, so it's unsurprising that 58% of them said they would not be willing to pay a fee.
These fees are likely to be in the range of several thousands of dollars. The survey found:
42% were willing to pay a fee
11% were willing to pay $1,000

max
3.5% were willing to pay up to $2,000
Just 1% were willing to pay up to $5,000
Paying this fee could still be worth it in the grand scheme of things – a reduced interest rate can save tens of thousands of dollars over the life of a mortgage – but it's unlikely most customers will be thinking of this during the application process.
Alex Whitlock, director at Momentum Intelligence (who conducted the survey), told The Adviser : "A serious implication of the proposed fee-for-service model is that consumers would be naturally driven to their primary personal bank, which is likely to be one of the big four.
"This would reduce competition by driving smaller lenders, who rely heavily on brokers, out of the market."
.@mfaa CEO Mike Felton: The market's telling you this is a win for the banks.
Not only will the customer be paying the mortgage broker, but they potentially get a new fee that a customer has to pay every time they get a loan from the branch

MORE: https://t.co/La2GVL3KHQ #Speers pic.twitter.com/D4GUn2HLzo

— Sky News Australia (@SkyNewsAust) February 5, 2019
As things stand, it is unclear whether all of Commissioner Hayne's mortgage broker recommendations will go ahead.
---
For feedback or queries, email will.jolly@savings.com.au