Starting a family is an important milestone in life for many people - leaving a legacy, representation of growth as an adult, and all the other good stuff. Yet, there's no denying having children comes with its own set of financial responsibilities. And this is where it's easy for many of us to forget that children (or dependents) affect your borrowing power.
While you may have been excited to receive a maximum borrowing capacity of $800,000 when you didn't have kids, it could come as quite a rude shock to discover your borrowing capacity dropped by $100,000 just because you have a child now.
But don't let this discourage you from being a homeowner.
Personally, I don't have kids right at the minute. Do I want them in the future? Sure. But it does pay off to know about these things a little earlier so I can be prepared for the future. This is why some couples buy their 'family dream home' in preparation for starting a family - which seems like a good way to go about it if you can afford it.
---
Advertisement
Buying a home or looking to refinance? The table below features home loans with some of the lowest interest rates on the market for owner occupiers.
Lender

---

Variable

More details

FEATURED

4.6 Star Customer Ratings

Includes Nov RBA Rate Increase

loans.com.au – Variable Home Loan (LVR < 90%)

Low rates for purchase and refinancing
Simple online application process
No fees, unlimited redraws, 0.10% offset

Variable

More details

FEATURED

Refinance Only

Apply In Minutes

Unloan – Variable Rate Home Loan – Refinance Only

No application or ongoing fees. Annual rate discount
Unlimited redraws & additional repayments. LVR <80%
A low-rate variable home loan from a 100% online lender. Backed by the Commonwealth Bank.

Variable

More details

FEATURED

Up – Up Home Variable (Principal & Interest) (LVR ≤ 90)

Up is 100% owned by Bendigo Bank.
Up to 50 offset accounts
New joiners get $10 by signing up to the app using code UPHOMESAVINGS. (T&Cs apply)
Low rates for purchase and refinancing
Simple online application process
No fees, unlimited redraws, 0.10% offset
Important Information and Comparison Rate Warning
How is your borrowing power typically calculated?
Borrowing power refers to the estimated maximum amount that you may be able to borrow for a home loan, calculated generally as your net income (after tax) minus all your living expenses.
loans.com.au Managing Director Marie Mortimer told Savings.com.au your expenses include daily living costs and regular financial commitments such as bills, groceries, loans, number of dependents, healthcare, and a number of others.
"A responsible lender will only lend you an amount that you can reasonably repay without undue hardship, even if rates go up," Ms Mortimer said.
"That is to protect the interests of the borrower as much as the lender.
"To calculate the amount you can borrow, lenders will look at your income minus your financial commitments and other living expenses, including those related to children.
"Each lender has their own assessment rate so the amount they will lend you can vary considerably. It's a good idea to shop around and take advantage of their online calculators to get a general idea of what they might lend you."
Finspo CEO and Co-Founder Angus Gilfillan said the property you're buying or refinancing can also impact your borrowing power.
"Lenders often set the loan-to-value ratio they're willing to work with based on the type of property," Mr Gilfillan told Savings.com.au.
"For example, the amount you can borrow for vacant land or smaller apartments is usually less than for an established house, as they're typically deemed to be 'riskier' by the lender."
Keep in mind most lenders will even add an interest rate buffer to your estimated interest rate when calculating your borrowing power. This is to ensure you can still afford your repayments in times of financial hardship e.g. higher interest rates.
How do dependents impact your borrowing power?
Unfortunately, kids don't come cheap.
Having another mouth or two to feed adds to your living costs, and part of a mortgage assessment is your ability to repay the loan, which is why a lender will consider all your living expenses as part of your application.
Ms Mortimer said dependents can impact your financial situation and borrowing power in so many different ways.
"Having children is a blessing, but as every parent can tell you, they cost a lot to raise," she said.
"Food, clothes, groceries, doctors and dentists, education, kids' entertainment, just about everything goes up and that will really eat into your disposable income for repaying a loan.
"So, lenders need to reflect that when assessing your borrowing power."
Mr Gilfillan said a lender will also assess your income (if applicable) when determining your borrowing power.
"When it comes to income, lenders will usually include child support or government assistance as an addition to your income which can help your borrowing power," he said.
"However, if you work fewer hours and therefore make less money due to caring duties, this can have the opposite effect.
"But, the lender will usually take into consideration whether you intend on returning to work full time or not."
At the end of the day, having kids means you're likely to have more financial commitments than couples or singles without kids. For many Aussie families, this often means a lower disposable income that could go towards paying back your home loan.
Before we delve into an example, let's first cover off how much it costs to raise the average child in Australia.
According to the Australian Institute of Family Studies (AIFS), "the estimated weekly costs for low-paid families raising two children – a 6 year-old girl and a 10 year-old boy – is $340 per week, or $170 a week per child." This equates to yearly costs of roughly $17,680 for two children or $8,840 for one child.
So to what extent does having a child affect your borrowing power? Meet Couple A and Couple B.
Couple A
Paul and Sarah make $65,000 each per year (median Australian employee income from the ABS).
According to analysts at investment bank UBS, the 'basic' lifestyle has an estimated annual expense of $32,400 ($2,700 per month) which is the figure we will use in this example.
They have no kids.
Based on Savings.com.au's borrowing calculator, that puts their borrowing capacity for a 6.00% p.a. 30-year home loan at $665,590.
Couple B
Tom and Kate earn the same amount as couple A, except they have two children.
Their annual living expenses amount to $50,080 (includes the AIFS' cost of raising two kids), which is $4,173 per month.
Based on Savings.com.au's borrowing calculator, that puts their average borrowing capacity for the same loan at $560,710. That's more than a $100,000 decrease!
Another thing to think about when applying for a home loan is maternity leave.
Borrowers who are not working at the time of applying for a home loan are typically deemed as a higher risk to a lender because their capacity to make home loan repayments can be impacted. While you might receive paid leave benefits, the amount you'll earn will probably be a lot less than your usual income, ultimately lowering your borrowing capacity. Plus, there is the possibility you may not return to work for the foreseeable future.
Before applying for a home loan, check whether a lender's policy allows for home loan application while on maternity leave.
Refinancing your home loan after having children
Analysis by our sister website InfoChoice revealed an average of 86,553 fixed-rate mortgages will be expiring each month from July to December 2023. This equates to roughly $206 billion worth of home loans over the 6-month period, much of which will likely be refinanced.
Dependents can affect your ability to refinance, but it doesn't mean your refinancing application won't be successful. It just means you'll have to take some initiative. Understand your budget, eliminate unnecessary spending habits, and last but not least, try to keep your income to spending ratio in a positive position.
How to increase your borrowing power if you have kids
There's no doubt we're all feeling the pressure of inflation and the rising cost of living, especially those who have kids to look (and run) after.
While there will always be unavoidable expenses to factor in like childcare, dental visits, medical costs, clothing, education, and many more, consciously keeping your costs down and debt low (when possible) can greatly help your borrowing power.
Here are four tips on how to increase your borrowing power.
1. Decrease liabilities and expenses
One of the most effective ways to increase your borrowing power is to get shave off any and all of your debts.
Eliminate your credit cards, pay off and close out your personal loans, and limit non-essential spending. Do you really need to order takeaway every second day? I don't think so. Prioritise paying off high interest rate debt first, and then make your way down the rabbit hole.
A $5,000 credit card limit, for example, can reduce your borrowing power more than you think. Even if your balance is zero!
Lenders will consider your ENTIRE credit card limit rather than your outstanding credit card balance. This is because your lender needs to account for the fact you might spend the whole amount. If you think about it, it is sitting there free to use (not really, but kind of) so what's to stop you from going on a spending spree? For example, if you only spent $500 on your credit card, but your limit is $5,000, your borrowing power will likely be reduced by the $5,000 limit.
Also think about holding off on using Buy Now, Pay Later (BNPL). While it can reduce spending large amounts at once, it can damage your credit score if you fail to meet repayments on time. Doesn't sound like something a lender would want to see, does it?
2. Save a larger deposit
The bigger, the better.
While this approach is not the easiest, or the quickest, saving more money for a house deposit is attractive to a lender as it shows you can save consistently. And in turn, make regular mortgage repayments. A larger deposit also means needing a smaller home loan, thus reducing your repayments and the total interest paid.
3. Lower your living expenses
Are you thinking what I'm thinking? It might be time for a spring clean of your living expenses.
While this may seem like an agonisingly painful task, it could identify areas where you could cut back on. Got a gym membership lanyard collecting dust? Haven't watched a movie or series on Amazon Prime for months? Small changes like cutting out unnecessary spending (bye bye UberEats) could enhance your savings in the long term.
4. Consider government benefits
To increase your borrowing power, Mr Gilfillan recommends looking into government benefits such as the Family Tax Benefit or Child Care Subsidy.
The Child Care Subsidy is financial assistance that helps cover the cost of child care.
To be eligible, you must:
care for a child 13 or younger who's not attending secondary school, unless an exemption applies

use an approved child care service

be responsible for paying the child care fees

meet residency and immunisation requirements
On the other hand, the Family Tax Benefit (FTB) is a 2-part payment for eligible families to help with the cost of raising children. The FTB is made up of 2 parts:
Part A — a payment made per child, depending on the family's circumstances

Part B — a payment made per family to give extra help to families that need it
For more information on both forms of government help, head to the Services Australia website.
5. Negotiate a pay rise or start a side hustle
I know this isn't as easy as it sounds (I'm with you on that one). But increasing the amount you take home in your pocket through a pay rise can be the quickest way to lift your borrowing power. Alternatively, you could start a side hustle outside of business hours to earn that extra bit of cashola e.g. rent out spare room, mowing lawns, selling clothes, renting out your vehicle etc.
More money coming into your bank account means more disposable income.
6. Improve your credit score
If you haven't taken a peak at your credit score in who knows how long, it might be time to do so.
"A good credit score can increase your borrowing power as it shows lenders that you are a responsible borrower," Mr Gilfillan said.
"You can improve your credit score by paying your bills on time, reducing your debts, and correcting any errors on your credit report."
It may be a good idea to also hold off on taking out any new credit and lowering your credit card limit.
Read More: How to improve your credit score
Savings.com.au's two cents
Having kids doesn't mean your dream of purchasing a home has floated into the abyss never to be in reach.
Becoming a parent is a significant life event - it's physically, emotionally, and financially intense. So, to maximise your borrowing power, it's best to strengthen your home loan application as much as possible. If you've got a hefty lump sum to put down as a deposit, minimal debt, and enough income to show you can afford mortgage repayments comfortably - the odds might work in your favour.
If you're planning on having your first child in the the near future, it may even pay off to get the keys to your dream home before the arrival of the little one.
Remember, it is likely your borrowing power will reduce to some extent when you have children (unfortunately, but that's the reality). But there are steps you can take to ensure this is as minimal as possible.
Image by freepik via freepik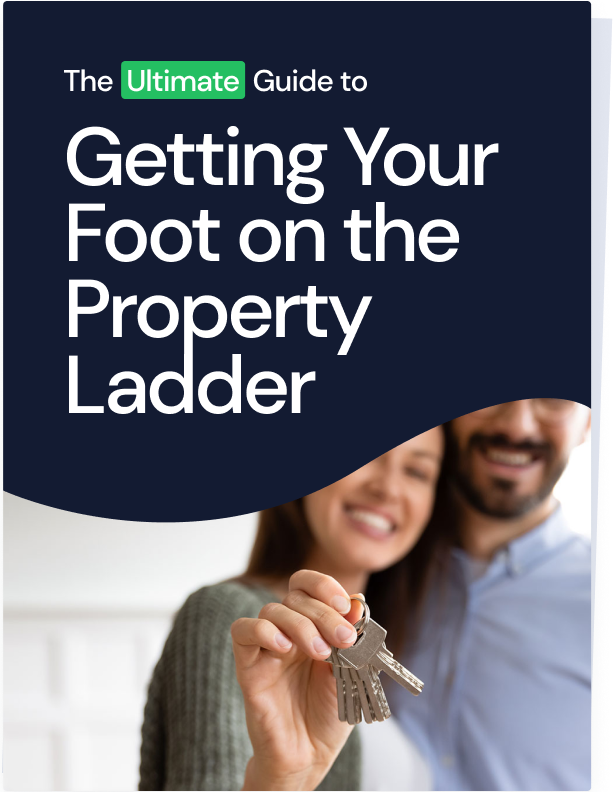 Ready, Set, Buy!

Learn everything you need to know about buying property – from choosing the right property and home loan, to the purchasing process, tips to save money and more!

With bonus Q&A sheet and Crossword!