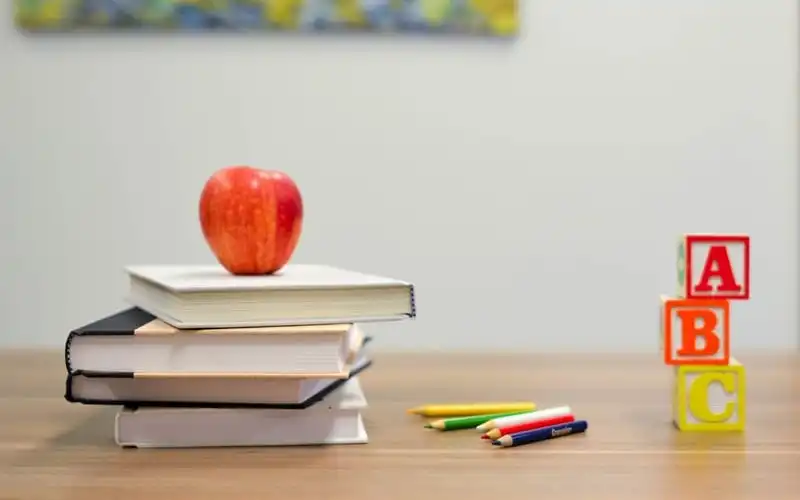 CommBank research shows parents and caregivers will collectively spend $2 billion on back to school shopping for their kids.
The findings are based on a survey commissioned by the major bank of 1,005 adults, weighted to ABS population data.
Families are planning on spending $435 on average, up 9% on what they spent last year.
Those with three or more children will fork out $880 on average to cover everything.
Back to school: What costs the most money?
The most expensive item on the shopping list is new technology - just over a fifth or 22% plan to purchase new tech including laptops, which cost an average of $642.
Three quarters say new uniforms are on the agenda, averaging $188, while textbooks are also on the cards, costing on average of $200.
Other common items include school shoes, $115; stationery, $98; school bags, $74; and lunch boxes and waterbottles, $41.
CBA general manager Caleb Reeves said at this time of year it's common for parents to feel the pinch.
"People can feel financially overwhelmed by all of the spending they have done already over the holiday period – adding to their overall financial strain," Mr Reeves said.
"So it's important to identify manageable ways to pay for necessary back to school items."
Just under two thirds (63%) of shoppers struggle to think of what they actually need to purchase, while 65% struggle to afford everything they need.
However, 80% will seek to save some money via shopping for things on sale.
Parents stretched thin, tempted by BNPL
As a vehicle to promote its buy now pay later platform StepPay, CommBank's survey also found 58% wish they could spread out their back-to-school payments.
The bank also encouraged parents to make payments more manageable by spreading out costs with the BNPL platform.
StepPay has so far amassed 150,000 customers with more than 1.5 million transactions since launch in August.
CBA will release its half-year results to 31 December on 9 February, where it's expected there will be insight into StepPay's performance.
Grant Halverson, payments expert and former Citi and Diners Club executive, said CommBank is well placed to take on more of the BNPL pie.
"This is now an extremely competitive niche market and growth has slowed - regulated players like CBA are well placed as they have an fully integrated banking model," Mr Halverson told Savings.com.au.
"Australia has 36 BNPL apps fighting over 0.73% of the retail payments market."
BNPL's annual sales volume is $11.4 billion compared to a total Australian payments landscape of $1.56 trillion.
---
Photo by Element5 Digital on Unsplash