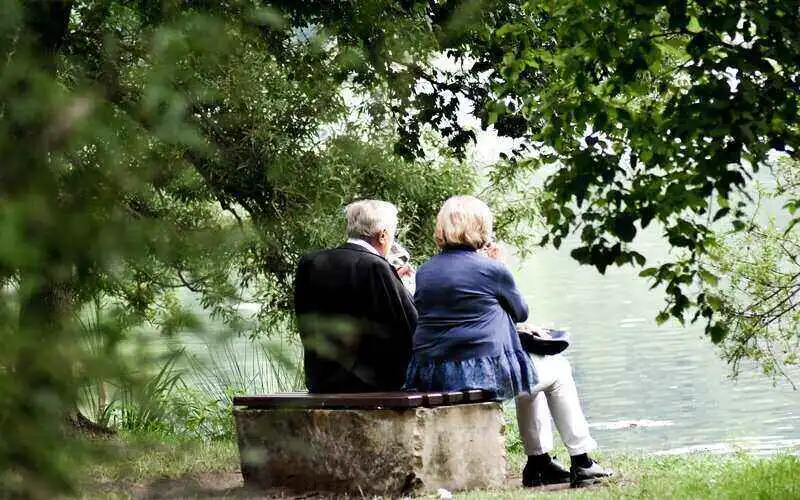 The age pension is about to see the biggest boost in seven years from 20 September 2021, with increases for other payments also due to take effect.
Australians on the age pension are set to see their fortnightly payments increase by 1.6% - the same rate as the latest trimmed mean inflation data.
The maximum single age pension will now sit at $967.50 per fortnight, which is up by $14.80
Additionally, couple age pensioners will see a rise of $22.40, bringing their maximum payment to $1,458.60 each fortnight.
This payment rise will take the annual single pension to $25,155, while the annual couples pension will be up to $37,923.
Pensions and other government payments are adjusted twice each year, but this is the sharpest increase to the age pension and other social security payments since 2014.
Ian Henschke, Chief Advocate for National Seniors Australia, called the figures 'quite worrying' because pensioners without another source of income are 'really struggling'.
"About one in four Australians living on the pension are living below the poverty line," Mr Henschke told Savings.com.au.
"National Seniors has been calling for some time for an independent tribunal to set the rate of the pension."
Mr Henschke said that home ownership is a 'big problem', as pensioners at the bottom of the income scale are the ones who are renting.
"Homeownership isn't just slipping away from the younger generation," he said.
"It's good that people have been able to get a rise that will help them keep pace with inflation, but we've got to look at the whole pension system overall."
He suggests seniors take advantage of the new 'concessions calculator' which is available on the National Seniors website.
Millions to benefit from increased government payments
Approximately five million people will benefit from boosted government payments as of 20 September 2021.
This represents 2.58 million age pensioners, 756,000 people on disability support pensions, and 977,500 people currently receiving JobSeeker.
In addition to the incoming age pension increase, JobSeeker and other allowances are set to see increases from $8.70 to $11.90 fortnightly from next week.
Rent assistance will also rise by $1.80 to $2 per fortnight, depending on the person's individual circumstances.
The $1.46 billion annual increase to these government payments is said to hint at stronger inflation data.
While pensions are rising by 1.6%, other payments will increase by 1.4% because they are linked to the Consumer Price Index (CPI).
Charmaine Crowe, Australian Council of Social Service (ACOSS) Program Director - Social Security, said that more than one million people are struggling to get by on JobSeeker, which is only rising by $1 to $45 per day.
"People need a minimum of $65 a day to have an income above the poverty line," Ms Crowe told Savings.com.au.
"Right now, people are going without food and are struggling to keep a roof over their head because JobSeeker is not enough to cover the basics. "
She also said that the reason many people are facing homelessness is because rent assistance 'does not maintain pace with rents'.
"We need to increase these payments so that people on the lowest incomes can out food on the table and pay their rent," Ms Crowe said.
---
Advertisement
Total return for the 10 years to 31 July 2021 and 5.62% p.a. since inception on 29 March 2011.
Please refer to past performance.
$htmlContent.code
---
Image by Sven Mieke on Unsplash