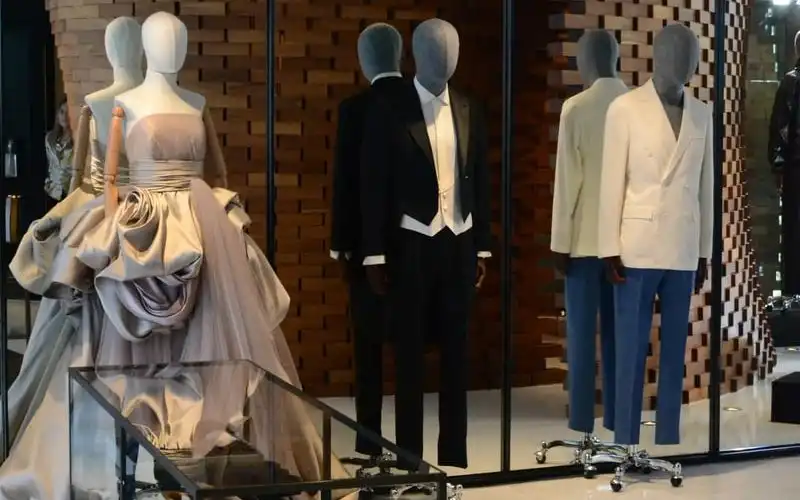 Despite the purported rise in BNPL popularity, Afterpay reported a $159.4 million loss in the past financial year.
Afterpay's reported loss represents an almost 600% increase on the year before, when Afterpay reported $22.9 million in losses.
The BNPL giant reported $9.4 billion in underlying sales for Australia and New Zealand, up 44% from 2020.
Additionally, average user frequency was up 17 times the year prior, with 3.6 million active customers across 63,000 merchants in Australia and New Zealand.
Payments expert Bradford Kelly called Afterpay's numbers 'catastrophic' by standard accounting measures, pointing to the cash flow statement which revealed 'no path to profitability'.
"The more business the company does, the more money it loses," Mr Kelly told Savings.com.au.
Mr Kelly referenced the following as notable 'downfalls': 10% of revenue is from late fees; receipts from customers ($18.6 billion); payments to merchants and suppliers ($19.1 billion); and payments to employees ($146.4 million).
Fellow payments expert Grant Halverson, CEO and Managing Director at McLean Roche Pty Ltd, said that Afterpay's losses continue to mount, with $665 million lost since 2014 and 'no profit in sight'.
"The three biggest issue with Afterpay are its weak cash flow, its credit losses are mounting at concerning rate, and growth in Australia and New Zealand has peaked," Mr Halverson told Savings.com.au.
What about debit and credit cards?
Afterpay's results showed an upwards trajectory of BNPL usage across the board.
Spending globally using BNPL products has skyrocketed, increasing 300% over the last financial year.
Millennials were shown to be leading this surge in BNPL popularity, with the average Afterpay customer in Australia and New Zealand revealed to be 35 years old.
Across all of its markets, the average age of Afterpay's customers ranged from 33 to 37 years old.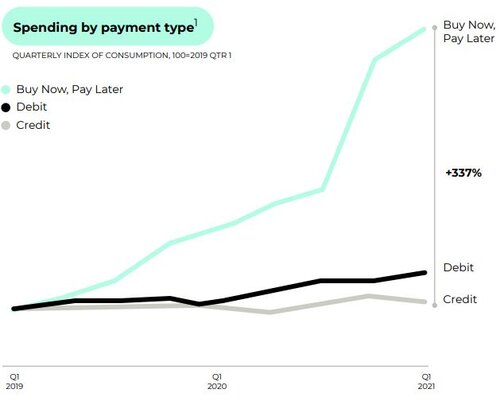 Source: Afterpay
Afterpay's plan to expand with Square
With Square's recent $39 billion takeover of Afterpay, investing in 'longer term growth' was a topic of discussion.
The presentation pointed out two main focuses for 'potential opportunities': expanding its consumer base, and strengthening its products and building connections.
Square and Afterpay will focus on 'growth at scale', with an intention of investing in 'transformative opportunities' for profitable growth in the long term.
Mr Kelly wasn't too excited about the new venture.
"Also note that last quarter, 70% of Square's revenue came from Crypto," he said.
"In reality, Afterpay was sold for scrap and its only value is the customer base of 16 million and its merchant base."
---
Photo by Emmanuel Boldo on Unsplash