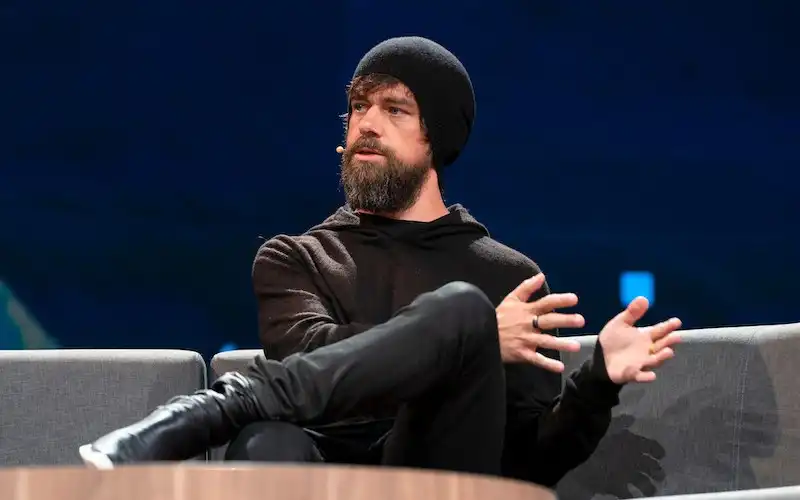 Questions are being raised over the long-term future of BNPL in Australia after Square bought Afterpay in a monster deal.
On Tuesday it was announced payments platform Square - owned by Twitter founder Jack Dorsey (pictured above) - would buy Afterpay in an AUD $39 billion deal.
The mega deal, subject to regulatory approval, represents the largest corporate takeover in Australian history.
It sent the Australian success story's share price sharply upward, closing at $127.85 yesterday.
However, payments expert and former Diners Club executive, Grant Halverson, is skeptical about the deal and Australia's future in fintech, particularly in buy now pay later (BNPL).
"A post-Afterpay fintech world in Australia makes interesting viewing – at a time when the rest of the world is making record fintech investments, Australia is lagging badly as we don't have the next tier ready to go," Mr Halverson told Savings.com.au.
Another payments expert, Bradford Kelly, was more blunt in his assessment of the takeover.
"Afterpay was sold for scrap. Their sales went backwards 20% last quarter," Mr Kelly told Savings.com.au.
Subsequent to the Square-Afterpay deal, Citi launched its own provider 'Spot', adding to the list of large players that can leverage their networks and payments systems to offer BNPL digital debit cards, able to be used almost anywhere.
Mr Kelly said smaller BNPL providers can no longer compete with larger players such as Citi, Paypal, and CommBank that have entered the space recently.
"This is a game of scale and Citi is the fifth biggest card issuer in the country and one of the world's largest banks," he said.
"Ask yourself, if you are a merchant you can pay 6% to Afterpay or Zip, or you can pay a standard merchant fee (around 1.5%) and surcharge if you want for Spot which is the same product with the same outcome: What would you do?"
There was some evidence of Afterpay trying to innovate its platform, partnering with Westpac - called 'banking as a service' - to offer a deposit and card product.
"AfterPay had some chance of getting to the network effect, but there were other, bigger fish out there, to paraphrase Obi Wan Kenobi," said Toby Blyth, partner at law firm Colin Biggers & Paisley (CBP).
Last year, Mr Blyth predicted the rise of big players muscling in on the BNPL space.
He also told Savings.com.au that Square's takeover of Afterpay is actually a positive for Australia's fintech space.
"I think fintech in Australia will be strengthened by this as the transaction puts Australia on the map as an incubator of fintech, and more international behemoths will see Australia as a hunting ground for joint ventures or acquisitions," Mr Blyth said.
United States the new frontier for BNPL?
Afterpay's Australia-New Zealand business "has peaked", according to Mr Halverson.
Sales were down in the third and fourth quarters of the 2020-21 financial year, down 3.3% compared to the first half of the year.
"Q3 was a disaster, down 18.6% on Q2 - all signs of a maturing niche which is still very small, yet provides 50% of revenue," Mr Halverson wrote recently.
Where Afterpay and other BNPL providers have seen arguably more promising growth is in the United States' relatively antiquated payments market.
However, in the US as well, there is a 'big player' advantage for larger BNPL providers with ties to financial institutions.
In August last year, Amazon launched a partnership with Citi called 'Flex Pay', allowing Citi card customers to choose from a variety of repayment plans - three, six, 12 or 48 months - representing a BNPL platform of sorts.
"Citi has a BNPL partnership with Amazon in the US - they don't talk about it publicly but I'm told it's going very well - in second place behind Paypal and well ahead of Klarna who have 20 million customers (Afterpay has 10.5 million)," Mr Halverson said.
"Amazon controls 52% of all online [shopping] in the USA so it is a massive influence and they don't take any BNPL applications."
Other recent big players creating rumblings in the US BNPL space include Apple and investment bank Goldman Sachs.
Ultimately, CBP's Mr Blyth was not fazed by the 'big player' movement in BNPL - in Australia or overseas.
"Any new player risks having its lunch stolen by a rival who can reverse engineer an idea or simply buy it up," he said.
"An idea by itself is not able to be protected by intellectual property law, unless it is a patentable invention.
"Given the friction costs of being regulated, we are seeing more and more clever start-ups finding it easier to partner with or be bought by a rival, which has the resources and the clout to negotiate complex international regulatory regimes."
---
Jack Dorsey at a Ted Conference in Vancouver, 2019. Source: Ted Conference, Flickr