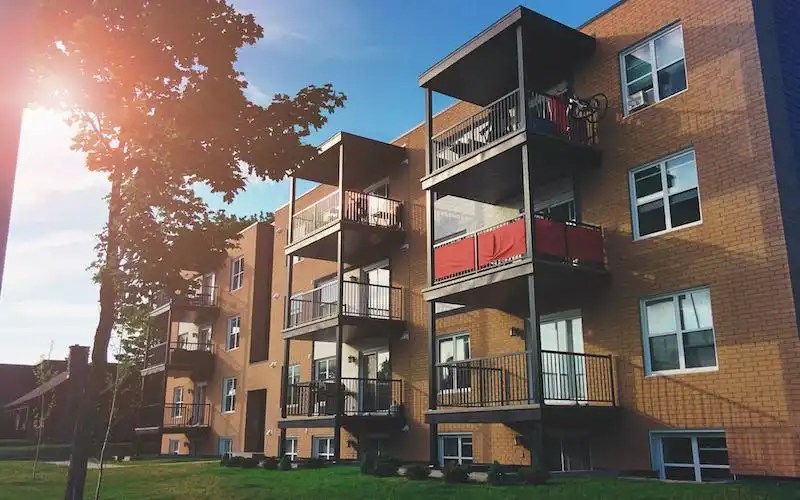 The Tasmanian Government will double its home equity program to $200,000 or 40% for new homes, but are state home equity programs a good idea?
The 'Housing Market Entry Program' means lower-income home buyers can get their foot on the property ladder with just a 2% deposit.
From 1 July, the state government will chip in up to $200,000 for a deposit, or 40% of the home's value for new builds - in return it wants that figure in equity.
For eligible established homes it is reduced slightly to $150,000 or 30%.
In addition, the government will also increase the stamp duty and first home owner grant threshold to $600,000 - a 50% increase.
On a $600,000 home, first home buyers or downsizers could save $11,250.
The home equity program is restricted to those with 'limited financial assets'.
Singles must earn less than $82,712 per annum while the threshold for couples with one child earn is a combined $114,180.
Using original data from the ABS, Tasmanian first home buyers borrowed an average of $369,939 in January.
This comes off the back of strong dwelling price growth in Tasmania - for example, Domain data shows Hobart's house prices have risen 44.9% since the start of the pandemic to a median of $752,110.
This follows Victoria's home equity program announced late last year, and the Federal Government's 2% deposit 'Family Home Guarantee'.
Is state home equity a good idea?
Home equity programs are controversial given homebuyer demand remains high.
On one hand, think tank The Grattan Institute has called for a national 30% home equity program.
"Existing state schemes are typically small, and often limited to public housing tenants or to purchasing homes solely from government-run developers," said Brendan Coates, Grattan's policy director.
"The federal government has lower borrowing costs than state governments, and is much better placed than private providers to secure the long-term financing required to manage the scheme."
Private provider 'FrontYa' offers to double a home buyer's deposit in exchange for 25% equity.
On the other hand, access to finance isn't a priority according to Peter Tulip, chief economist at the Centre for Independent Studies.
"If you do it without boosting housing supply you just raise prices and reshuffle a given housing stock," Mr Tulip said.
"We need to fix supply first, and - as Grattan has argued - that means relaxing planning restrictions."
For example, much of Brisbane within 10km of the CBD is only zoned for low or low-medium density, or character homes (shaded pink in the graphic below).
This means one-to-two storey houses, with character homes carrying an additional subset of restrictions.
Only scant pockets are zoned for medium or high density - orange and maroon shaded - meaning townhouses, low-set apartment blocks or high-rise apartments.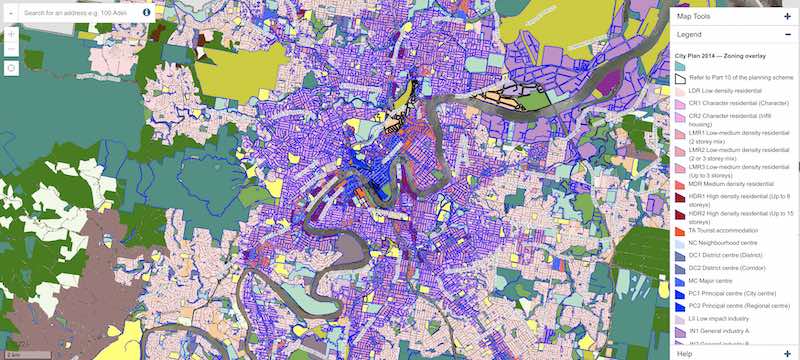 Mortgage and price risks
Grattan's proposal would require at least a 5% deposit, and home buyers would still be required to pay conveyancing, stamp duty and other costs.
The proposal would limit single incomes up to $60,000 or $90,000 for couples.
Grattan proposed a $800,000 property price cap, which is estimated to cover 25% of houses across Australia, except Sydney.
A couple at the threshold borrowing $520,000 ($800,000 less 5% deposit and 30% equity stake) would be borrowing at more than 5.7-times their income.
Anything over six-times is commonly categorised as 'severely unaffordable'.
A $800,000 home in NSW would also attract more than $30,000 in stamp duty on an established home if not a first home buyer.
"Helping lower-income borrowers to enter the housing market, with as little as a 5% deposit, could result in more bad debts in future," Mr Coates said.
"But existing shared equity schemes report low rates of non-performing loans, even when house prices have fallen."
Mr Tulip was a little more blunt in his assessment.
"Shared equity essentially means providing low interest loans to risky, undeserving borrowers," he said.
"The best thing about this proposal is that it would be better than giving these borrowers cash grants, which is existing policy."
Will it really tackle affordability?
Grattan Institute's proposal is self-described as modest, initially limited to 5,000 spots a year and later opening up to 10,000 spots.
"The scheme would add at most $5 billion to housing demand in a $9 trillion housing market, and probably a lot less," Mr Coates said.
There were more than 36,000 owner occupier loans written in January alone, for a value of $22.69 billion.
Of that, nearly 11,000 loans were for first home buyers for a total of $5.39 billion.
ABS data also shows the average owner occupier loan size was $619,000 - up 2.8% in just a month.
---
Photo by Sigmund on Unsplash