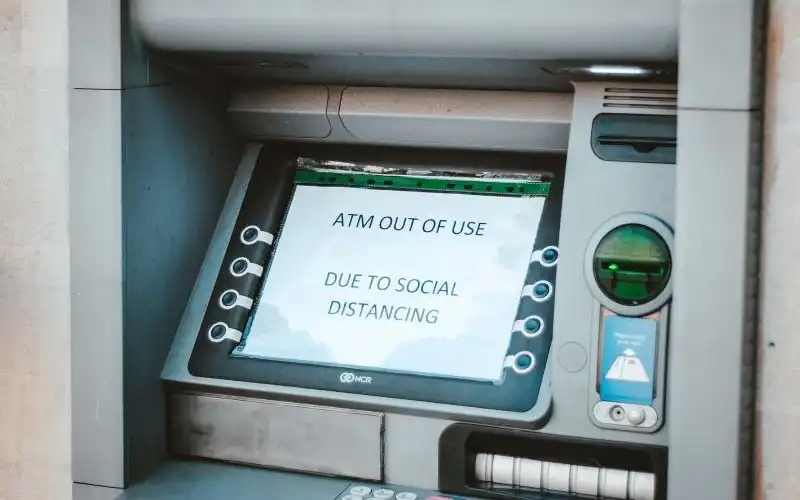 The latest Reserve Bank data shows the value of ATM withdrawals declined 6.2%, while the number declined 7%.
In total there were just shy of 31 million ATM withdrawals in June, for a total of $8.27 billion.
This equates to approximately 2.3 million fewer withdrawals - $550 million less - than May, before lockdowns took effect across a large proportion of the Australian population.
June was the third-lowest month for ATM withdrawal numbers and values since records began in early 2008, behind only April and May 2020 as the pandemic took hold.
In June 2021, debit and credit card use was also down - there was $27 billion in credit card transactions, down 1.8% compared to May.
For debit cards, there was just over $36 billion worth of transactions representing a 0.8% fall.
Coinciding with the Global Financial Crisis of 2008-2009, there were elevated levels of ATM withdrawals, peaking at nearly 78 million in December 2008.
Then-Prime Minister Kevin Rudd introduced the bank deposit guarantee in October 2008, originally $1 million and then revised to $250,000 where it sits today.
The 'what if' of the economy sans-lockdowns
The Reserve Bank's quarterly Statement on Monetary Policy (SOMP) released last Friday painted an economic picture had lockdowns not affected all three major cities on the east coast.
"The Australian economy – along with many others globally – was on track to a robust expansion," the Statement said.
"In the absence of the latest virus outbreaks and lockdowns, the outlook would have been noticeably upgraded from 3 months ago.
"GDP will contract noticeably in the September quarter, and it is expected that employment will decline and the unemployment rate increase for a time.
"The experience of previous lockdowns is that much of the labour market adjustment will come through a decline in hours worked and labour force participation.
"The longer the lockdowns continue, however, the more likely it is that jobs are lost."
The Reserve Bank in its August monetary policy decision maintained its tapered bond purchasing program, cutting support by $1 billion a week despite the latest lockdowns affecting the country's three biggest cities.
Still, the RBA expects the economy to bounce back in 2022, with GDP increasing by 4%, unemployment to approach 4% by 2023, and wage growth over the next few quarters to return to "pre pandemic rates".
These forecasts are largely contingent on a "significant share" of the population being vaccinated by the end of this year, with the international border gradually opening up from mid next year.
---
Photo by 'Hello I'm Nik' on Unsplash