According to the Australian Prudential Regulation Authority (APRA), the value of loans deferred is decreasing - down to $229 billion in August from $274 billion in June - with $14 billion of loans approved for deferral in August.
Approximately $24 billion worth of deferred loans were expired or exited in August, however, the level of 90% LVR loans in the pool continues to be disproportionate with the wider market.
Commonwealth Bank (CBA) had the highest share of 90%+ LVR loans deferred out of the 20 largest banks at nearly 13.5%, up from 12.9% in July.
Smaller banks with a high proportion of 90%+ LVR loans deferred include Teachers Mutual Bank at 28%, Auswide Bank at 18%, and Queensland Country Bank at 16%.
Buying a home or looking to refinance? The table below features home loans with some of the lowest variable interest rates on the market for owner occupiers.
Lender

---

Fixed

More details

Free Redraw Facility

Tiimely Home – Live-in Fixed Home Loan (Principal and Interest) 1 Year

Fixed

More details

Westpac – Premier Package Fixed Options Home Loan (Principal and Interest) 1 Year (LVR 70%-80%)

Fixed

More details

ANZ – Fixed Rate Home Loan (Principal and Interest) 1 Year (LVR < 80%)
Important Information and Comparison Rate Warning
Loans with LVRs greater than 80% (i.e. a 20% deposit) typically require lenders mortgage insurance - or LMI - which a few lenders have offered discounts on in recent months.
In a note to the Australian Securities Exchange (ASX), CBA chief Matt Comyn said the bank had provided deferrals to approximately 250,000 home, personal and business loans.
"As we approach the end of the initial deferral periods, we have been contacting all customers with deferred loans to talk with them about their options, including returning to full or part payment, or converting their loans to interest only," he said.
Expired or exited loan deferrals for CBA amounted to $5.7 billion in August, compared to approximately $58.8 billion of total deferrals still on the books.
More than a third of all CBA's deferral values came from New South Wales, followed by 27% in Victoria, 17% in Queensland, 15% in Western Australia, and 7% in all other states.
Recent research also revealed nine of the top 10 regions for home loan deferrals are in Queensland.
Worry over 'liar loans' after push for easing lending criteria
The prudential regulator's data comes days after the Government announced it will roll back some responsible lending criteria, placing the onus on borrowers to be truthful in their applications.
However, a recent survey of 904 Australians by investment bank UBS reveals those who fudge their applications have diminished credit quality.
As many as 37% stated their mortgage application was not "completely factual and accurate".
UBS analyst Jonathan Mott said the credit quality of borrowers was weaker than the banks and prudential regulators portray.
"We found that factually inaccurate mortgagors have seen household income fall by an average of 13%, 36% have deferred repayments, 66% have a household member on JobKeeper/JobSeeker and 71% withdrew superannuation," he said.
UBS also found 40% overstated their income on their application, by an average of 21%.
Fifteen per cent also understated other debts, according to Mr Mott, who recommended deferrers who switch to interest-only loans should be considered 'delinquent' on their loans.
"Unfortunately, we found the financial position of those asking to move to interest-only is only marginally better," he said.
According to the survey, ANZ had the highest proportion of 'liar loans' at 41%, followed by CBA at 39%.
Delinquencies in loans could lead to a credit freeze, similar to what was seen during the global financial crisis.
However, co-founder of buyer's agent BuyersBuyers Peter Wargent said there continues to be improvements in the deferral space.
"Mortgage brokers have signalled that many borrowers elected to take a repayment holiday in order to maintain a financial buffer, as a form of insurance policy, rather than through genuine duress," he said.
"And targeted stimulus measures providing income support have been very effective, as has been borne out by the lowest bankruptcy and insolvency figures in a quarter of a century."
The low level of insolvencies is buoyed by Government support and stimulus targeted at small businesses, such as commercial lease eviction moratoriums, changes in the bankruptcy notification laws, and changes in the 'safe harbour defence'.
However, many experts have warned this has led to a rise in 'zombie companies'.
---
---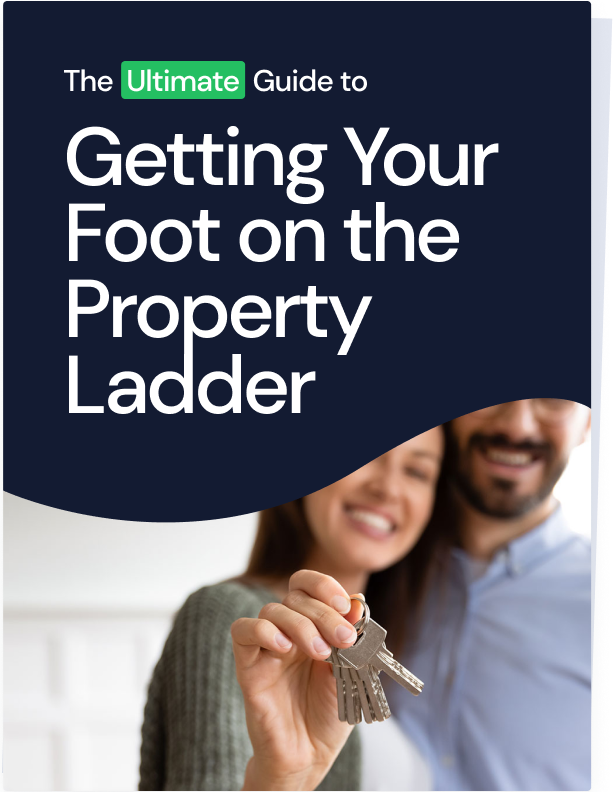 Ready, Set, Buy!

Learn everything you need to know about buying property – from choosing the right property and home loan, to the purchasing process, tips to save money and more!

With bonus Q&A sheet and Crossword!