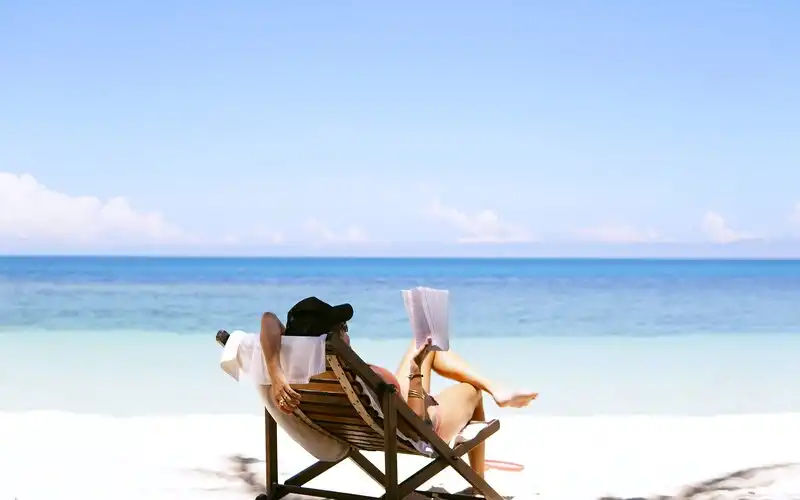 As restrictions ease across the country, Westpac research shows most Aussies have packed their bags and are ready for a holiday.
New research from Westpac revealed that 80% of Aussies intend on taking a holiday once restrictions ease.
In NSW, almost half (48%) of the intended travelers plan to stay within the state to show support for local businesses.
Specifically, 50% intend on heading to the pub/local bar; 42% plan to enjoy leisure activities; 34% to go shopping; and 29% want to visit local attractions.
The NSW Government already has plans to boost the tourism industry.
Yesterday, the state government announced its 'Stay & Rediscover' scheme where all NSW residents will receive a $50 travel voucher for use within the state.
More than $530 million will be invested into tourism and events as part of the state's COVID-19 recovery plan.
"The NSW Government's announcement of $50 vouchers to spend on accommodation anywhere in the state will give residents an added incentive to get out and about, particularly in regional and rural areas," Westpac Managing Director Business Lending Shane Howell said.
"Extended time at home and an increase in consumer deposits during lockdown means that residents are raring to treat themselves to a trip."
Mr Howell said there has already been a surge in online travel and accommodation bookings, and that restaurants in popular destinations have been booked out for months.
Aussies still support the local
Of the 2,038 Aussies surveyed, four in five (80%) still actively choose to support local businesses as a result of COVID-19 according to Westpac's findings.
Three in five (60%) NSW residents don't mind sacrificing a few extra dollars to support local.
Many NSW residents have already started splurging according to Zip's latest spending index following 'Freedom Day'.
From 11 October to 16 October, the state's weekly expenditure rose by 72% and peaked on Saturday at 96%, according to Zip's findings.
Additionally, Westpac's merchant terminal data from last week showed increases in NSW residents' spending.
Shopping in family and clothes stores surged by 1,197%; visits to beauty and barber shops rose by 1,051%; and spending on homeware were up by 543%.
These results represent changes in spending from 27 September to 11 October - the so called 'Freedom Day'.
---
Image by Chen Mizrach on Unsplash