Have you ever contemplated how much use you'd get out of an expensive purchase? Or maybe you've bought something frivolous under the guise that a $20 note you found in an old pair of jeans wasn't factored into your budget anyway? Do you feel like you've made money after returning something that didn't fit quite right or selling something you've owned for a while?
If so, you might be partaking in 'girl math'.
The concept of girl math has taken social media by storm in recent weeks. It's the mental gymnastics that consumers – mainly female consumers, apparently – do to justify buying something they want.
Its ethos includes: If you wear a piece of clothing enough times, it's essentially free; if you return it and use the money to buy something new, that's free; and if you buy something with cash, it's then free. Sound familiar? It should.
Some of its doctrines are a simple reframing of the way many of us – men and women alike – make considered purchasing decisions. It also feeds into some very credible economic practices.
Just this time, it's been reframed with a pink lens, had a bit of glitter thrown on, and labelled 'girl' math. Girl math proponents might argue the trend just 'isn't that serious' or that it's a humorous way we can poke fun at our existence within a capitalist society. Its critics may label it icky at best and sexist at worst.
The truth might sit somewhere in between.
It's hard to debate the fact that the trend is amusing. Watching someone argue away the cost of designer shoes is hilarious. And explaining the psychological ins and outs of how so many of us contemplate purchasing decisions is commonly entertaining.
However, slapping a feminine label on behaviour designed to appear financially irresponsible or 'frivolous' (even if it's not) is a dangerous slope built on backwards-looking tropes. Particularly as women have and continue to fight for both their financial independence and their right to be taken seriously in financial settings.
When the girl math is mathing
By many accounts, girl math may have been born close to home, just over the ditch in New Zealand, birthed by ZM's breakfast radio show Fletch, Vaughan & Hayley.
Infometrics' principle economist Brad Olsen appeared on the station recently as hosts attempted to justify the purchase of a caller's dress, with a price tag of over $300. After tallying up at least five events the caller could wear it to, considering the alternative cost of hiring a dress, its resale value, and the prospect of later swapping it with a friend for another dress, host Hayley Sproull declared the dress "basically free". And Mr Olsen (sort of) agreed.
"Girl math is okay here, I think," he said.
"If it was a one-off-er, a one-and-done purchase, then yeah I'd be concerned.
"The thing is, everyone's now thinking like an economist and thinking: Where's the economies of scale? How do I get the most bang for buck here?"
A comment under another of the show's videos, this time justifying the cost of linen bed sheets by comparing it against the price per metre of linen, reads: "I'm an accountant and slowly finding out my occupation is just girl math."
That's not to say all girl math is fiscally responsible. A dress is not automatically half price because it replaces both a top and pants, nor is the cash your mates hand you after you put a group dinner on your credit card 'free'.
"There's absolutely some upside to the girl math trend," Inner Money Journey founder and personal finance consultant Betsy Westcott told Savings.com.au.
"It's making people talk about money, which is a good thing and something that we've struggled to do for many, many years.
"I think when we talk about money, we learn about money and we improve our money behaviour.
"And questioning cost per wear and 'how much value am I going to get from this purchase?' is a really positive outcome of the girl math trend – I like the mindfulness, conscientiousness, and assessing of value.
"[But] I really loathe to kind of engage in this narrative of: 'Oh, girl math, oh silly me'."
Girl math is infantilising how women manage their money
In researching for this article, I compiled a list of words that popped up perhaps too frequently in discussions of girl math. Among them were 'frivolous', 'irrational', and 'irresponsible'.
It's little wonder, then, why the trend has at times rubbed many women – myself included – the wrong way.
"Even the fact it's not called 'lady math', or just 'math'," Ms Westcott said.
"It's 'girl math'; it's just condescending.
"We've had years, decades, of women being excluded from financial services.
"When we go back to our grandparents, women couldn't have bank accounts in their own name, they couldn't own property in their name.
"We've fought so hard to gain financial autonomy and independence."
Despite having fought for equal representation in powerful places for generations - and the fight continuing to this day - only 37 women can be found in executive or managing director roles of ASX 300 companies, the Australian Institute of Company Directors found. Shockingly, women also make up fewer than two board members at 15% of those companies, while 11 still have entirely male board rooms.
That's despite the nation's largest listed companies seemingly taking the lead when it comes to female leaders. Telstra, Macquarie, Coles, Qantas, and Woodside Energy all boast a female CEO and 40% of aggregate board seats among the ASX 20 are held by women.
At best, normalising the trivialisation of women's spending habits does nothing for equality.
It also minimises the fact that, according to a plethora of research, women are generally better at managing their money than men.
"We've been fed this narrative, for years and years and years, that women are really frivolous with money, they don't understand it, and they're risk averse," Ms Westcott said.
"It's just rubbish and there's so much data to counter it."
Women tend to outperform their male counterparts when it comes to investing and typically carry less debt, Experian found, with the exception of student debt of which they have more. They've also been tightening their belts more to combat the cost-of-living crisis. NAB revealed 51% of women were increasingly mindful about how they were spending their money, compared to 36% of men, in the June quarter of 2023.
All that, and the gender pay gap. Equal pay day – the date by which women's earnings have caught up with those of men through financial year 2023 – only passed a few weeks ago on 25 August.
Could a trend become a self-fulfilling prophecy?
All this leads to the question of why the girl math trend came to be in the first place. Sure, it's funny. But why are women going to such lengths to examine, evaluate, and explain their spending?
Well, it could arguably come down to financial insecurity, which is perhaps ingrained by the very fads born from them.
"Women are a lot more conscientious with money, and there's a few reasons for this," Ms Westcott said.
"One of them is that women have less access to wealth and money than men.
"We have a gender pay gap, we often work in lower paid industries, we have interrupted careers, we have the burden of caring duties.
"We actually have to be a lot more mindful of our money, because we often have less and we live longer, we need to make the money that we have go further."
Driving Ms Westcott's point home is data from NAB, compiled earlier this year, finding women, no matter if they have kids or not, are more worried about the cost-of-living crisis than men.
That was reflected in their purchasing decisions. 44% of women chose to buy cheaper products in an effort to save money in the June quarter, compared to 26% of men. When it came to food and entertainment, 44% of women cut back on food delivery services, 53% on entertainment, and 59% on eating out. When it was mens' turn to answer, those figures came to 34%, 44%, and 51% respectively.
Not to mention, while women are less likely to invest – they are typically more fearful of losing money and more concerned about not knowing enough to try – when they do, they make more considered investments.
All this worry might be compounded by messages like those purported by girl math.
"We've got all these money hang ups and shame and often we don't examine them to ask: 'is this true?'," Ms Westcott said.
"We kind of just accept some of these as truths, but they're very often not."
Too much girl math = bad financial habits
While it can be a bit of fun and, in many cases, a way to invoke deeper considerations around spending money, girl math might also be encouraging some to overspend.
Girl math argues anything under $5 is free. That if you buy a concert ticket months before the event, the concert is free. Splurged on plane tickets a year out from a big holiday? The trip is free, meaning a traveller can afford a whole new wardrobe for it.
Obviously, we're all aware that such thinking isn't supported by reality. And girl math shouldn't be used to justify poor financial habits, Ms Westcott maintains.
"If we've earned the money, and we're making mindful choices, and it's something that's not hindering our financial wellbeing, why should we have to explain our spending?
"I do have concerns, though, when girl math is being used to give people permission to play small and not prioritise their financial wellbeing, or to justify spending that they really can't afford."
"Because spending money that you don't have to buy things, that's not self love.
"That's not taking care of yourself, that's not thinking about your long term needs and wellbeing, and that I take issue with because we're just too clever for this sh*t."
Image by Freepik
---
---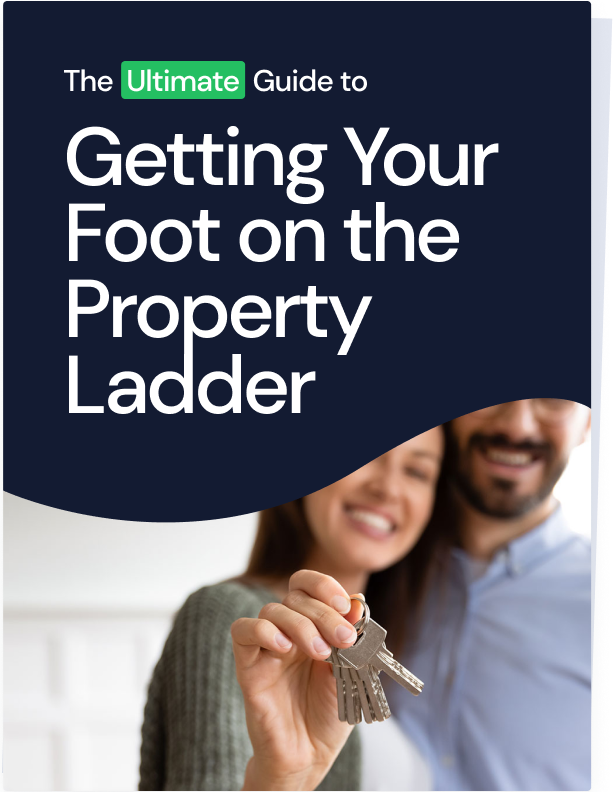 Ready, Set, Buy!

Learn everything you need to know about buying property – from choosing the right property and home loan, to the purchasing process, tips to save money and more!

With bonus Q&A sheet and Crossword!