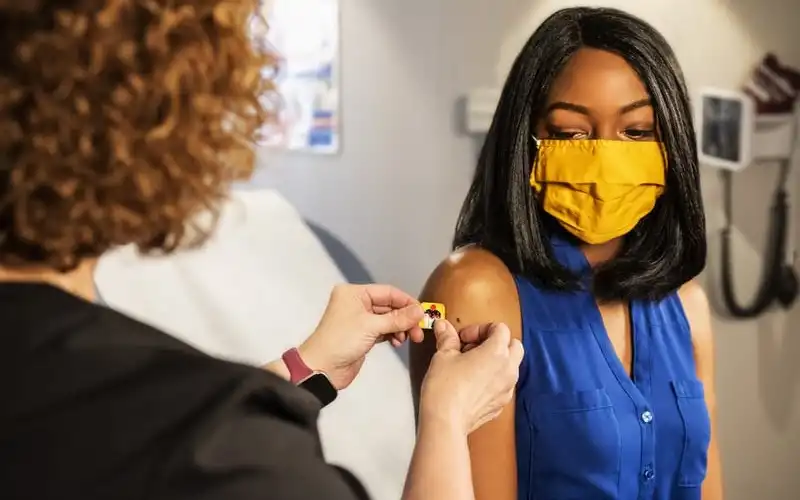 On Wednesday Federal Treasury released details on how it plans to windback the Covid Disaster Payment based on increased vaccination rates.
Once a state or territory hits 70% full vaccination of its population aged over 16, automatic renewal of the temporary disaster payment will end, meaning individuals will have to reapply each week.
This is to ensure recipients are still eligible under the 'Commonwealth Hotspot' criteria.
Once a state or territory reaches 80% full vaccination, there will be a step-down of the payment over two weeks before it ends entirely:
In the first week, there will be a flat payment of $450 for those who have lost more than eight hours of work, while those on income support will receive $100.
In the second week, the payment will be brought in-line with JobSeeker at $320 for the week for those who have lost more than eight hours of work, and end for those on income support.
The Pandemic Leave Disaster Payment remains in place until 30 June 2022.
The Australian Council of Social Service (ACOSS) 'strongly condemned' the announcement.
"Snap decisions like this hurt people on lowest incomes. People won't be able to pay their rent, afford food and cover the cost of other essentials. The mental health consequences are serious," ACOSS chief Dr Cassandra Goldie said.
"We know many people are unable to go straight back into paid work after a lockdown, which is what we saw last year.
"The OECD has told Australia it needs to increase its unemployment payments because they drive people into poverty."
Last week the Organisation for Economic Cooperation and Development said Australia needs to rely less on income taxes to generate revenue, and also boost unemployment benefits.
The OECD modelling shows Australia currently has the lowest level of unemployment benefits as a proportion of income among OECD countries for single people in the first month of unemployment.
It replaces just 29% of the average wage, lower than many European countries, as well as Great Britain and the United States.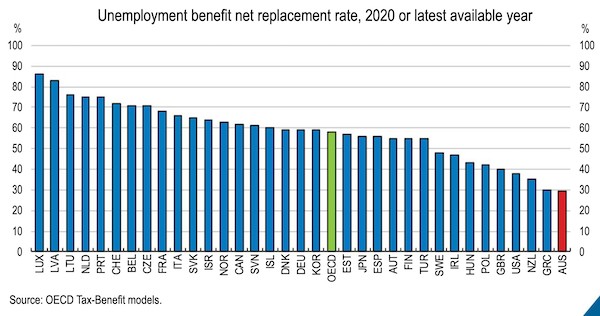 However, some countries reduce or altogether stop unemployment benefits after the recipient has been unemployed for several months, while Australia's JobSeeker payments can continue in perpetuity.
Australia also has among the highest average wages in the world.
---
Photo by CDC on Unsplash