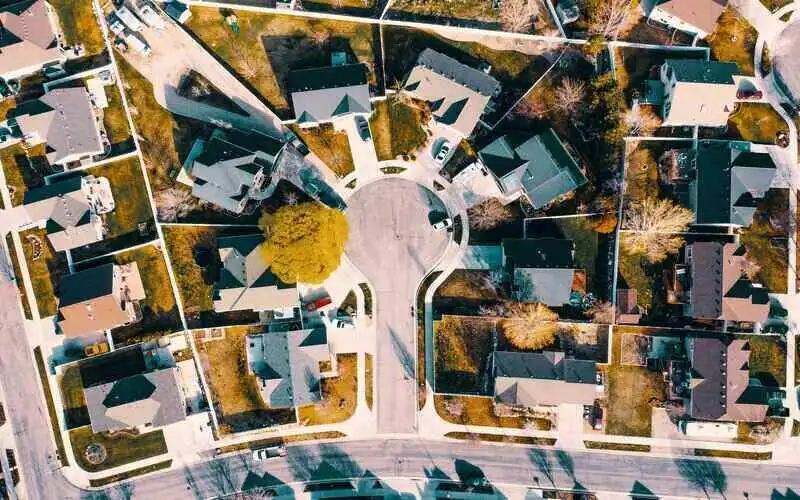 New data from Upside Realty shows the price gap between apartments and houses has never been wider.
Australians' desire for a house over an apartment has risen exponentially since the pandemic, with the past six months showing the gap is only getting wider.
The house-to-apartment price gaps in the past six months for four Australian cities were:
Sydney price gap between units and apartments up 32% - now $152,531

Melbourne price gap between units and apartments up 21% - now $77,406

Canberra price gap between units and apartments up 47% - now $163,785

Brisbane price gap between units and apartments up 28% - now $61,848
Upside Realty director of sales James Kirkland said a lot of families would love to buy a house, but prices are only going up.
"COVID-19 and the lockdowns have driven unprecedented desire for extra space and a backyard, so the housing market has increased at a much greater pace than units - more than we have ever seen before," Mr Kirkland said.
CoreLogic data shows how this gap has increased in Brisbane during the pandemic: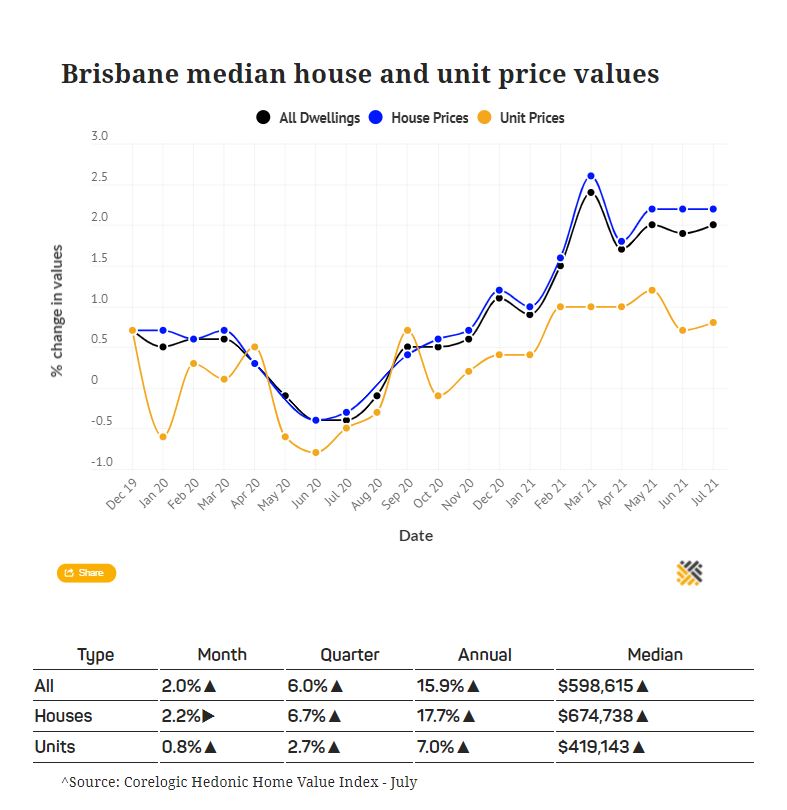 This concept known as 'divergence', has become a bigger talking point in property during the pandemic as home buyers moved out of the inner city, seeking regional areas.
Mr Kirkland said that in December the median house price in Sydney was just over $1.2 million - six months later it surged to more than $1.4M.
Apartments, however, had 'only' risen from $735,000 to $786,000 during that time.
"Historically both apartment and house prices have increased in value at the same rate," Mr Kirkland said.
"Families are being lured by an extra bedroom and extra space, finding themselves moving further and further away from where they work, or their kids go to school, and where they have family and friends.
"The last time we saw such a significant change in the gap between the two was a decrease in the gap between December 2017 and March 2019, but still the change in that time was only $100K and it was over 18 months.
"We are now seeing a change in the gap more than double that, in the last six months alone."
"This clearly indicates that apartments are undervalued right now."
However Mr Kirkland believes this trend won't last forever.
"In the short term we think this gain is going to continue widening, but ultimately it's an artificial one - we won't be working from home forever," he said.
"There's going to be a big shift in the long run."
---
Image by Michael Tuszynski via Unsplash