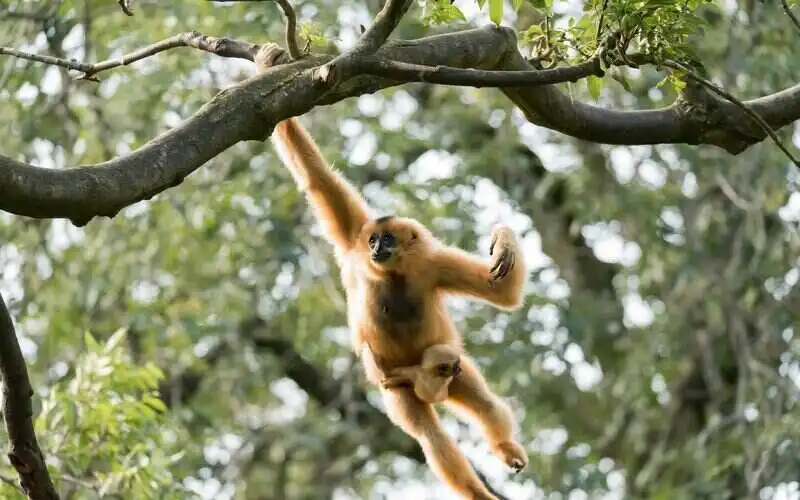 The CommBank Household Spending Intentions Index rose 9.2% in March; strong gains in transport and travel helped the index climb to a record high of 117.1.
The HSI declined in January due to the spread of the Omicron variant and seasonal factors. But the rebound first observed in February data has gained momentum in March.
Over the past 12 months the HSI is now up 5.7% and is set for further growth in 2022 according to CBA Chief Economist Stephen Halmarick.
"The stronger March figures underscore our view that the Australian economy has gained considerable momentum by the end of the first quarter, and is set for robust growth in 2022," he said.
"The stronger economic picture is also consistent with our expectations of an RBA rate hike cycle to begin in June, though we expect this cycle to be relatively shallow."
The Transport spending intentions category posted the strongest gains in March, up 31.8% on the month. This was spurred by higher petrol prices according to CBA.
| | | |
| --- | --- | --- |
| Spending Category | Monthly Change | Yearly Change |
| Travel | +18.0% | +43.7% |
| Transport | +31.8% | +9.4% |
| Retail | +12.9% | +7.1% |
| Entertainment | +10.5% | -8.5% |
| Household | +10.8% | +12.0% |
| Insurance Costs | +1.4% | +1.1% |
| Communications | +0.1% | +1.4% |
| Education | +9.0% | +6.4% |
| Utilities | -0.2% | +0.5% |
| Motor Vehicle | +1.7% | +22.8% |
| Health and Fitness | +10.0% | +9.0% |
| Home Buying | +8.7% | -3.8% |
Source: CBA
The significant rise in transport spending is likely to decrease in coming months according to Mr Halmarick.
"This trend is likely to at least partly reverse when the fuel excise cut – announced as part of the Federal Budget – is felt at the bowser," he said.
"As the halving of the fuel excise is passed through we would expect to see the value of service station spend decline in coming months."
This reversal is already evident in ANZ Roy Morgan Consumer Confidence report released Tuesday.
Consumer confidence gained 1.3% last week amid falling petrol prices.
ANZ Head of Australian Economics David Plank said consumer confidence rose again, adding to the prior week's gain of 2.5%, as petrol prices dropped sharply for a second straight week.
"With the terminal gate prices of petrol declining further last week, retail prices are likely to be even lower in the coming weeks," he said.
"The flow-through of the reduction in petrol excise should provide additional impetus. This should lead to lower inflation expectations and, along with the Easter holidays, this is likely to boost sentiment."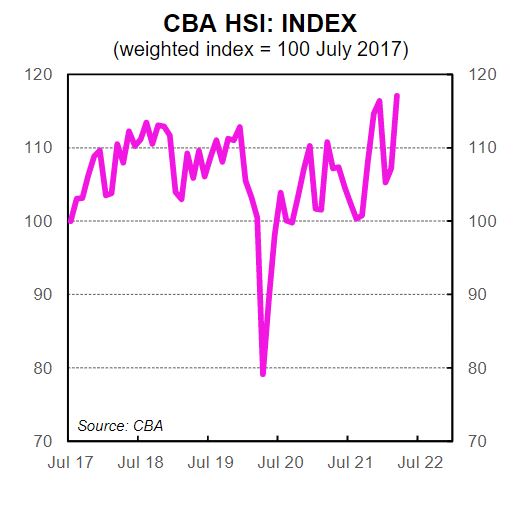 Source: CBA
On the road again
Travel spending intentions rose 18% in March, and the category is 43.7% higher than March 2021 - a sign Australians are on the road again, to paraphrase Willie Nelson.
There were strong gains in spending intentions across travel agencies, airlines, airports and bus lines. Both travel-related transactions and Google searches linked to accommodation and tourist destinations posted meaningful increases in March.
"While some of these increases can be attributed to people booking getaways for the Easter holidays, the overall rebound is also driven by people feeling more confident to travel despite the ongoing threat of Covid," Mr Halmarick said.
---
Image by Ramon Vloon via Unsplash