Tenants and landlords have both been hit hard financially by the pandemic.
Many tenants have lost their income and have been unable to pay their rent, which has had a knock-on effect on the rental income of landlords, many of whom are mum and dad investors.
Buying a home or looking to refinance? The table below features home loans with some of the lowest interest rates on the market for owner occupiers.
Lender

---

Variable

More details

4.6 Star Customer Ratings

Includes Nov RBA Rate Increase

loans.com.au – Variable Home Loan (LVR < 90%)

Variable

More details

FEATURED

Unlimited Redraws

ubank – Neat Variable Home Loan (Principal and Interest) (LVR < 60%)

No annual fees – None!
Get fast pre-approval
Unlimited additional repayments free of charge
Redraw freely – Access your additional payments when you need them
Home loan specialists available today

Variable

More details

ANZ – Standard Variable Home Loan (Principal and Interest) (LVR < 80%)
Immediate cashback upon settlement
$2000 for loans up to $700,000
$4000 for loans over $700,000
Important Information and Comparison Rate Warning
Lenders, and Federal and State Governments have come to the rescue in a big way.
The Australian Banking Association (ABA) announced at the start of March that lenders would offer deferrals of loan repayments, as well as waiving fees and charges.
As of June 7, almost 500,000 mortgage repayments worth a total $172 billion have been deferred.
At the end of March. Prime Minister Scott Morrison announced a six-month moratorium on residential and commercial evictions.
This was enforced by the states, with each offering varying degrees of financial support in the form of rent deferrals, rent waivers, and one-off payments to landlords and tenants.
Arguably the most important support measures, JobKeeper and JobSeeker, were also announced in March.
It's thought JobKeeper stopped Australia's unemployment from rising above 15% and prevented a depression.
You may have noticed each of these support measures began in March, and with each running for six months, means they all end in September.
JobKeeper has a 27 September end date, but this could occur even sooner, with the Government refusing to deny an early end and already rolling back support for childcare workers.
The JobKeeper scheme is part of a review being conducted by the Federal Government says Treasurer @JoshFrydenberg. An update on JobKeeper payments, and the fiscal response to the pandemic, will be delivered to parliament on Thursday 23rd July. https://t.co/HsSKClimXn #7NEWS pic.twitter.com/fUFl1Qm7Vb

— 7NEWS Australia (@7NewsAustralia) June 11, 2020
How will the property market cope when these support measures end?
Australian Housing and Urban Research Institute (AHURI) Executive Director Michael Fotheringham told Savings.com.au rent deferrals were a complex and problematic issue.
"Particularly for tenants, who are not on a full 12-month lease or longer. The vast majority of tenants are on shorter leases," Dr Fotheringham said.
"So their repayment plans will be tricky, depending on what's been negotiated, and these are all individual negotiations without a huge amount of oversight.
"The deferral payments might be quite problematic and there may be a huge spike in eviction notices or bankruptcies and that's potentially huge.
"The moratorium on evictions to that point also lapses so that protection falls away."
Dr Fotheringham said there was a huge risk of rental vacancies and home loan arrears spiking.
"I think that there will be households who have to move out of their rental accommodation because they can't manage the full payments, let alone deferred payments on top of full payments, and who therefore have to leave tenancies.
"That could lead to increased vacancies, it might also lead to reduced rents across the board as those vacancies spike and people aren't able to afford the rent they previously were."
But SQM Research property analyst Louis Christopher said the worst of the damage to the rental market had already been done.
"A rise in rental vacancies is possible, but keep in mind the rental market's already taken a rather big hit to begin with, Mr Christopher told Savings.com.au.
"Rental vacancies are already up, I don't think they would spike that much further over and above because of the ending of these measures.
"Potentially you would see some tenants being forced to leave but I think overall we've seen the bulk of the pain already occurring in the rental market."
It would be wrong to suggest the worst is over for the rental market. But potentially vacancy rates might not shoot further up from here. I'm thinking vacancies will remain at high levels until we see the international border open up. When will that be??

— Louis Christopher (@LouiChristopher) June 15, 2020
Real Estate Institute of Queensland (REIQ) Chief Executive Antonia Mercorella told Savings.com.au rental deferrals ending presented the biggest challenge of all of the support measures.
"What we do expect to see is where rent reductions have been negotiated, and then it's time to pay back that unpaid portion of the rent, that's going to be the challenge if you're required to then pay that back by a certain date," Ms Mercorella said.
"That's where potentially some of the risks lies, if a tenant that's negotiated a rent reduction on account of losing my job, for instance, and then a certain date rolls around post 30 September that I'm required to pay back the unpaid portion of my rent if I'm still unemployed at that stage and obviously the various sort of grants and financial assistance is not there.
"Then that might be where we start to see some challenges and we might see some tenants defaulting on those loan repayments."
But Ms Mercorella said she was feeling optimistic on how the property market would fare down the track.
"What's relevant to note is that really only a fairly small proportion of residential tenancies have been impacted by these laws," she said.
"We guesstimate it's under 10% because of course, in order to qualify for those COVID protections, there are eligibility tests that need to be met.
"So it's only actually a small proportion of tenants who have even asked for a rent reduction."
Should the financial support be extended?
Mr Christopher said if all of the support measures were to end in September, the property market would see a massive downturn,
"My view is that what the government will likely do is phase them [support measures] out," he said.
"So it's unlikely we'll see everything end in September with not any offset at all, that would create a major correction in the housing market if they did that, combined with the banks effectively giving a moratorium on their borrowers who cannot meet their monthly mortgage repayments.
"So if all that was to end in September, all at once, we would have a significant correction in the housing market."
Dr Fotheringham said a gradual or needs-based reduction to support measures needed to be considered, rather than a hard end.
"I think tapering off of some of these would make more sense than everything stopping at the same time," he said.
"The supports stopping is predicated on an assumption that the economy has returned to pre COVID norms. That's unlikely to be completely true.
"So some sort of graduated program that recognises where employment's at, where the economy more broadly is at, would make sense."
Ms Mercorella said she wasn't sure a blanket extension to any support measures was appropriate, but ultimately nobody wanted to see anybody end up homeless.
"What is a more appropriate response is something that is bit more proportionate, a bit more considered, that centres on working out who's who, making sure that no one is getting left behind," she said.
"If there are people post COVID who haven't been able to find employment, haven't been able to get back on their feet and suddenly do have these arrears that have accumulated, that needs to be considered on, I won't say a case by case basis, but perhaps a new eligibility test needs to be developed to ensure the most vulnerable amongst us are actually still being protected."
---
---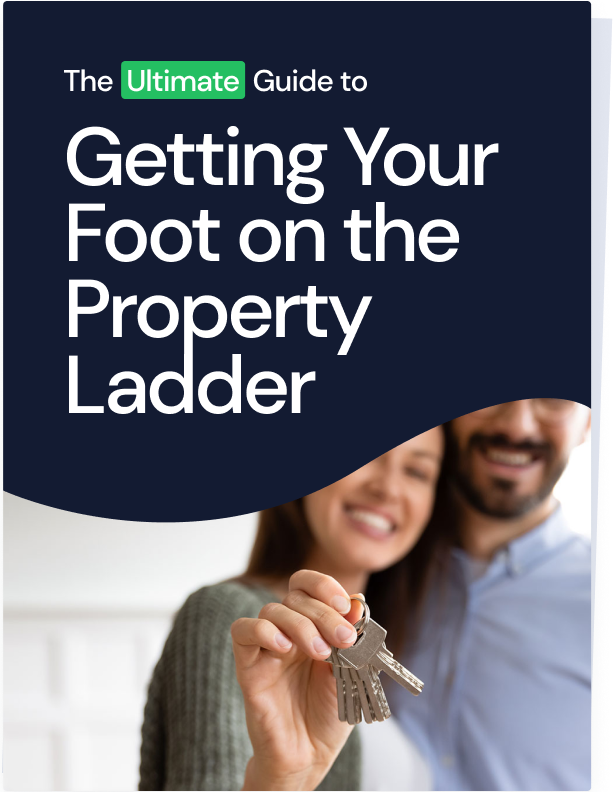 Ready, Set, Buy!

Learn everything you need to know about buying property – from choosing the right property and home loan, to the purchasing process, tips to save money and more!

With bonus Q&A sheet and Crossword!