Demand for land shot up by 27.7% in the September quarter 2020, making it 62.7% higher-in-demand than it was the year prior.
The surge in demand came after the announcement of 'HomeBuilder' in June, according to Housing Industry Association (HIA) economists.
HIA Economist, Angela Lillicrap, said HomeBuilder was the 'catalyst' for the newfound confidence many people felt about the housing market.
She attributes the multiple interest rate cuts, house price growth, and easing of tight finance restrictions to this increased confidence.
The Australian Bureau of Statistics (ABS) house approvals figures were up 8.4% for the year to November 2020.
Despite HomeBuilder winding down in April of this year, the demand for land hasn't waivered.
However, some good news for first-home buyers is that they might still be eligible for a First Home Owner Grant.
Under the scheme, new home owners can nab a one-off grant to go towards purchasing a property for the first time.
An expert below has shared their tips on how to buy and build without breaking the budget.
---
Advertisement
Building a home? This table below features construction loans with some of the lowest interest rates on the market.
Lender

---

Variable

More details

FEATURED

loans.com.au – Solar Construction 90

10% deposit minimum
Up to 30 yrs loan term
Interest Only during construction

Variable

More details

Great Southern Bank – Basic Variable Owner Occupier Construction (LVR ≤ 70%)

Variable

More details

Qudos Bank – Construction Home Loan (LVR < 80%)

Variable

More details

Geelong Bank – HomeBuilders Loan (Interest Only) (LVR < 80%)

Variable

More details

FEATURED

loans.com.au – Construction Home Loan (LVR < 90%)

Interest-only during construction
No monthly or ongoing fees

Variable

More details

La Trobe Financial – Construction Home Loan

Variable

More details

Gateway Bank – Construction Home Loan
Interest-only during construction
No monthly or ongoing fees
Important Information and Comparison Rate Warning
---
Land prices jump by up to $150,000, making it hard for young ones to get into the market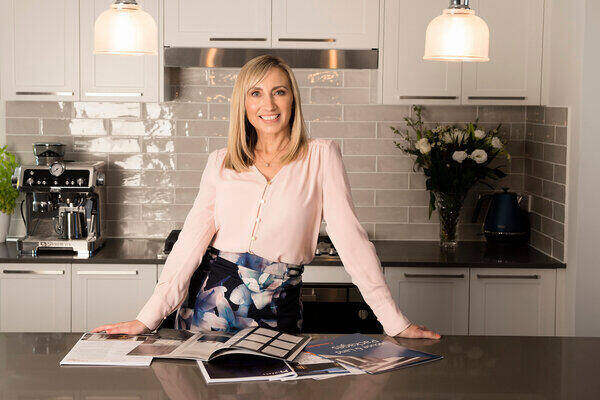 Kerri-Ann Hooper from Carnelian Projects. Image: Supplied
Kerri-Ann Hooper, Director at Carnelian Projects, shared her experience as a building broker in the Hunter Valley Region.
According to Ms Hooper, prices of land used to remain 'pretty steady', sometimes jumping up by $5,000 to $10,000 here and there, but that HomeBuilder caused an almost instantaneous jump in land prices.
"People were just grabbing whatever they could. Even blocks backing onto railway lines or ones sitting on a huge slope - they all went so quickly," Ms Hooper told Savings.com.au.
This is when she started seeing prices jump by $70,000 up to $150,000, making it difficult for young people to tap into the market.
"Twelve to 18 months ago, we'd to get price lists sent through to us every week of what's available, but now everything is selling straight off the database," Ms Hooper said.
"There's not even any room to negotiate anymore, especially for resales."
She said that in the midst of the pandemic, online auctions quickly rose in popularity, because they allowed people to openly compete for properties.
"Whoever bids the highest or has the best financial situation gets the land," she said.
See Also: Maximum Land Size for a Home Loan
Looking to the future, advice to 'wait it out'
Ms Hooper said that she's hoping more land will come onto the market so there won't be as much demand, saying that people are fearing they'll miss out so they're just "grabbing whatever".
"People used to have a budget of $450,000 to build, but now the price bracket has to be at least $600,000 or over. Not only did land prices jump, but building prices jumped too," Ms Hooper told Savings.com.au.
The June quarter recorded a 1.4% increase in building costs, but these costs are expected to rise significantly.
Ms Hooper predicts that it will be another 12 months until things calm down, and urges people that have a certain price range to "wait it out".
"Get on the estate's database," she said.
"If you're on a tight budget, wait and see what happens. When you're notified of any upcoming new releases, assess your situation to see if it's in your budget."
For those who don't want to wait, Ms Hooper recommends that first home buyers and investors go with a 'fixed price turn key' package, so the price doesn't alter in any way unless the buyers want to upgrade.
"This means once the builder gets to the site, there will be no extra costs. For example, if the builder needs to add soil, an extra window for heating and cooling requirements, if they strike a pipe - so you don't need to worry about having a credit card on standby in case you get a $20,000 bill," she said.
"This way, the home is completely finished, inside and out. It's common for big builders to say they've got a $50,000 discount, which sounds great.
"But you're going to get hit during the build. If they're not a genuine fixed price builder, it will cost you extra if something goes wrong."
Things to ask your builder before you sign a contract
For those looking to build now or in the future, Ms Hooper provided Savings.com.au with some important questions to ask your builder before signing anything to seal the deal.
1. Bushfire requirements
All land has a Bushfire 'BAL' rating, which is in reference to the level of protection needed for the house in a bushfire.
"Check with your builder to ensure your home is being built in line with the correct rating," Ms Hooper said.
2. Slab, rock, and soil
Different soil needs a different slab classification, according to Ms Hooper.
"Check to see if your builder has quoted for a slab that matches your block's soil classification," she said.
Moreover on soil, if the builder is cutting into the block, it's important to ask what will happen to the excess soil.
Is the soil removal included in their price? Ms Hooper suggested asking.
If the builder strikes rock, she suggests asking the builder if rock is covered in their tender to avoid a hefty bill.
"Keep in mind that it's not only when the builder is excavating the block that rock is a possibility, but also when the plumber is digging down for the pipes for the house," Ms Hooper said.
3. Water/electricity/sewer connection
Ms Hooper also suggests discussing whether the builder's quote also includes the water, electricity, and sewer connections.
"Does your builder's quote cover the services to be connected to the house?" she said.
"If the house needs to be pushed back further from the front boundary for Council requirements, will there be an extra fee?"
4. Tree removal
Ms Hooper suggests checking with your builder to see if tree removal and site clearing is included in the price.
"Often, a block needs a good tidy up before building can commence," she said.
5. Easements
"Check if there are any sewer or water easements or general estate easements that the builder has to be aware of," Ms Hooper said.
"This can affect how your home is positioned on the block."
Property easements are highly common. An easement is a section of land registered on the property's title search, which gives someone else the right to use that part of the land for a specific purpose.
Image by Sasha Set on Unsplash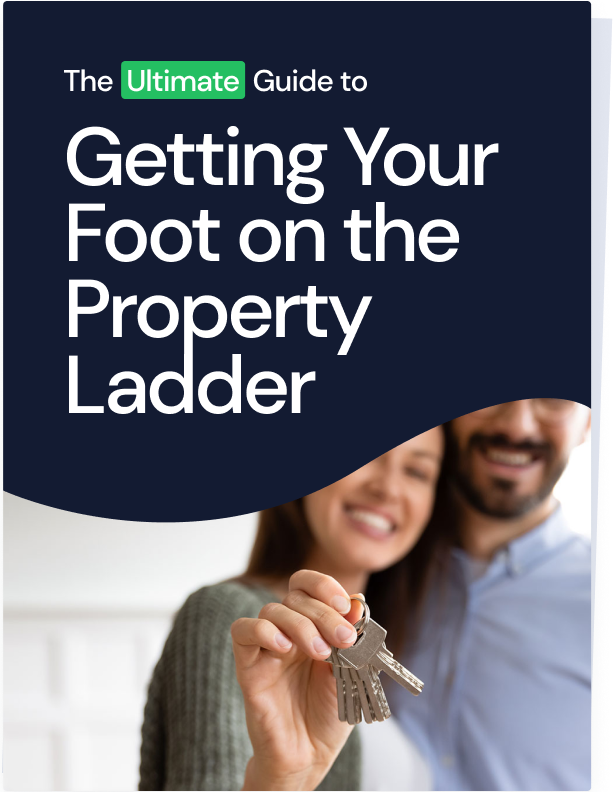 Ready, Set, Buy!

Learn everything you need to know about buying property – from choosing the right property and home loan, to the purchasing process, tips to save money and more!

With bonus Q&A sheet and Crossword!