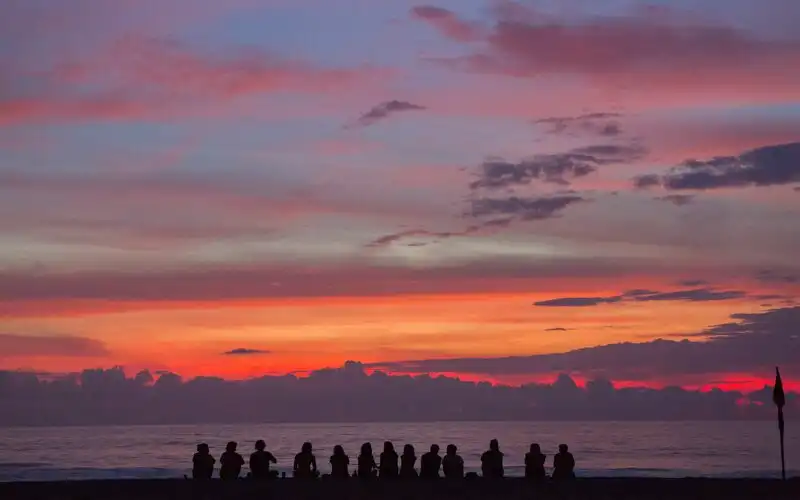 New data from Seek revealed job ads in March were the highest in history, while applications dropped. What's contributing to this shift?
According to data from Seek, job ads from March were 32.2% higher year on year and 50.7% higher than March 2019.
All 28 measured industries recorded an annual rise in job ads from March 2021 to March 2022.
Kendra Banks, Seek Australia-New Zealand's managing director, said each month of 2022 has broken the previous record for job ads.
"Last month once again we had the most job ads on-site in Seek's 25-year history," she said.
"If that sounds familiar it's because that has been true every month this year, with January, February and now March each lodging record job ad numbers.
"This makes for an increasingly tight job market and while interest among candidates remains consistent, as indicated by candidate visits to site staying strong, the low levels of applications per ad, which fell a further 4.5%, are not matching the persistent demand for talent."
Ms Banks said while the booming number of jobs on offer is good news for job seekers or those considering a new role or career change, it is not great news for businesses who are calling out for talent.
"We are seeing businesses adapting and reacting faster than ever before in a bid to identify, screen, and hire new talent, but demand is still greatly outstripping supply," she said.
State and territory job ad volumes –
March 2019 to March 2022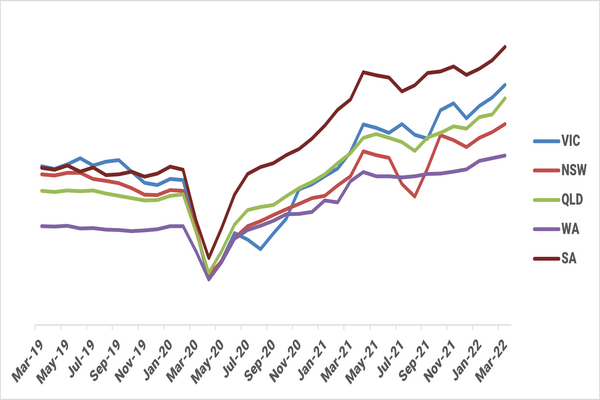 Source: Seek
Changing values among younger jobseekers
Global HR and recruitment service Randstad said changing attitudes are contributing to the international boon for jobs.
Randstad's latest Workmonitor survey of 35,000 workers across 34 markets found Gen Z and Millennials are driving change in the employee-employer dynamic.
These groups in particular are ready to prioritise their overall happiness above their career, which is reportedly placing greater strain on employers trying to attract talent.

Nick Pesch, Chief Executive Officer Australia-New Zealand at Randstad Australia, said personal fulfilment is now at the forefront of the employee mindset.
"There's a clear power shift underway in offices around the globe, including Australia, driven by a workforce still recovering from the pandemic," he said.
"Many workers are rethinking priorities and choosing to focus on personal fulfilment. They are no longer afraid to move on from roles that don't align with their values. Amid ongoing critical talent shortages, businesses need to rethink their approach to attracting and retaining staff."
According to the report, nearly two in four (40% for Gen Z and 38% for Millennials) say they'd rather be unemployed than unhappy in a job, compared to only a quarter (25%) of Baby Boomers.
Additionally, younger generations want their personal convictions to align with their employer's, with nearly half of both Millennials (48%) and Gen Z (49%) saying they wouldn't accept a job that didn't align with their values on social and environmental issues compared to just over a third (35%) of Baby Boomers.
Cash rules everything around me - or does it?
As the Wu-Tang Clan once exclaimed, cash rules everything around me. However in terms of younger jobseekers, many are placing higher value on their personal ethics.
According to the Randstad data:
49% and 46% of Gen Z and Millenials respectively said they wouldn't work for a business that wasn't making a proactive effort to improve its diversity and equity compared to a third (33%) of their older counterparts.
Two in five (42% for Gen Z and 40% for Millenials) wouldn't mind earning less money if they felt their job was contributing something to the world or society, compared to only a quarter (25%) of Baby Boomers.
Mr Pesch said companies taking positive action will find themselves with more loyal staff in the long run.
"Young people want to bring their whole selves to work, which is reflected in their determination not to compromise their personal values when choosing an employer," he said.
"Our research and experience working with job seekers in Australia point to an increasing expectation that organisations will take a stand on social and environmental issues.
"Companies that are shown to be taking positive action will find themselves more attractive and more effective in retaining loyal talent."
---
Latest Articles