Action appears to be being taken to address Australia's housing crisis as rental availability and house prices continue in their seemingly never-ending upwards trajectory, but it might not be enough.
The National Cabinet met in Brisbane on Wednesday and promised an additional $3.5 billion to incentivise state governments and local councils to bolster housing supply.
On top of that, renters' rights were up for discussion, with an initiative for nationally consistent restrictions on rent hikes and evictions unveiled.
However, industry experts have warned land shortages and demand for trades could undermine attempts to bolster housing construction.
"All governments recognise the best way to ensure that more Australians have a safe and affordable place to call home is to boost housing supply," Prime Minister Anthony Albanese said.
So, what has been promised and how might it help Aussies battling in the property market?
What's being promised?
The Federal Government has put $3.5 billion of extra incentives on the table for states and territories, on top of its $2 billion Social Housing Accelerator announced in June.
Of the funds promised under the New Home Bonus, $3 billion will go to states and territories that build more than their allocated share of the one million homes to be supplied over the five years from July 2024, up to the new target of 1.2 million homes.
"This will incentivise states and territories to undertake the reforms which are necessary to boost housing supply and increase housing affordability," Mr Albanese said.
"This ambitious target will be supported by the Housing Support Program, a $500 million competitive funding program for local and state governments to kickstart housing supply in well located areas for that last mile as it's spoken about, work that is sometimes needed. Connecting to sewerage, connecting to water, connecting to energy supplies.
"In short, upfront money to get housing moving quickly."
The third proposal revealed on Wednesday was the National Planning Reform Blueprint.
While still in early stages, suggested reforms include updates to state, regional, and local strategic plans to reflect housing supply targets. They will also promote medium and high-density housing in "well-located areas" – nearby public transport and employment opportunities.
Finally, the National Cabinet has put forward its Better Deal for Renters proposal, which aims to put in place nationally consistent legislation protecting renters' rights.
"These changes will make a tangible impact for the almost one third of Australians who rent," Mr Albanese said.
"[Supply is] the key to putting downward pressure and assisting renters in addition to the sensible renters rights that we've agreed to today."
Increasing supply of housing: Easier said than done?
"This is a great start – we want this, no doubt," PRD Real Estate chief economist Dr Diaswati Mardiasmo told Savings.com.au.
"The question is to what extent it will assist, and that depends on: How many, location, speed of delivery, and type of housing.
"The issue is social and affordable housing does not solve the housing crisis directly because of the demographic targeted by social and affordable housing. Not everyone can access these houses and most people are in the private market.
"With current construction challenges, we also have to be careful in ensuring there are still builders and construction industry labourers committed to building for the private market."
However, Dr Mardiasmo notes creating more social and affordable housing will, indeed, put a decent dent in the housing crisis – indirectly.
"Our social and affordable housing list is long," she said.
"With more people in social and affordable housing, there is less competition in the private market."
The revealed plans, though "ambitious", also mark "a significant step towards reforming the planning system and committing to build more homes," said Jocelyn Martin, deputy managing director of industry and policy at the Housing Industry Association (HIA).
"For many of us purchasing a home is the biggest investment we make in our lives. But put simply there are not enough homes to go around.
"The Government's target of 1.2 million homes over five years is ambitious but is needed if we are going to meet current and future demands for housing and keep housing affordable."
It's seemingly ambitious as it mainly requires land on which to build.
"Local councils will need to be prepared to deliver shovel ready land at an affordable price," Ms Martin said. "This is not something that has been easy to achieve in the past."
Research from the Housing Industry Association and CoreLogic, released earlier this week, found land shortages are at the core of the current housing crisis.
"A more flexible zoning and planning scheme can only make it easier for any type of housing to be built, and this includes affordable and social housing," Dr Mardiasmo said.
But perhaps not fast enough; the time it takes to turn land into a soon-to-be building site could limit hopes of building as many new homes as hoped, HIA Senior Economist Tom Devitt noted on Tuesday.
Not to mention, the $3 billion of incentives may be called into question. While a bulky sum, it might pale in comparison to the cost of constructing an extra 200,000 new houses – coming out at just $15,000 apiece.
"The assumption is that this funding will either be passed on to developers or builders as an incentive, or to subsidise state government so that they can charge less taxes and infrastructure costs to developers or builders," Dr Mardiasmo said.
"However, construction costs have gone up by more than $15,000 unfortunately, so we are still coming up a bit short.
"That said its better than nothing, and it shows the Federal Government's commitment to increasing housing supply."
Renters' rights proposal simply 'smoke and mirrors'?
Meanwhile, renters across the nation could soon see their rights subject to uniform legislation.
Under the proposed changes, rent increases would be limited to once every 12 months, reasonable grounds for eviction would be subject to nationally consistent policy, and soliciting rent bidding would be banned.
On top of that, rental applications would be made easier, break lease fees would be limited, and rentals would be held to minimum quality standards.
Tenants experiencing domestic or family violence would also be granted extra abilities and protections.
But many of the proposals are simply "smoke and mirrors", according to Greens housing and homelessness spokesperson Max Chandler-Mather.
"Unlimited rent increases once a year are still unlimited rent increases," he said.
"The Prime Minister couldn't even get agreement to end no-cause evictions, and disgracefully low minimum standards including no clear timeline for when renters can demand even cold running water shows what this government really thinks of renters."
On the other side of the argument, national rent caps could be a burden on struggling landlords.
"There are negatives and positives to the Better Deal for Renters proposal," Dr Mardiasmo said.
"Minimal rental standards, more consistent policy for reasonable grounds for evictions – I think that goes a long way, a better way perhaps, when it comes to a 'better deal for renters'.
"Rent hikes capped to once a year nationally – is there a 'better deal for investors' program? This essentially caps an investors' one source of regular income without capping their ongoing and multiple costs.
"There are more risks with this one, which is investors tapping out of the market and multiplier effect of less rental availability, and/or investors increasing rents by a significantly higher amount because they are projecting on future next 12 months costs.
"In both scenarios, you are not exactly achieving a 'better deal for renters'."
---
Advertisement
Buying a home or looking to refinance? The table below features home loans with some of the lowest interest rates on the market for owner occupiers.
Lender

---

Variable

More details

FEATURED

Online Exclusive

Up To $4K Cashback

Includes NOV RBA Rate Increase

loans.com.au – Variable Basic Cashback Home Loan (Principal and Interest) (LVR < 70%)

Immediate cashback upon settlement
$2000 for loans up to $700,000
$4000 for loans over $700,000

Variable

More details

FEATURED

Refinance Only

Apply In Minutes

Unloan – Variable Rate Home Loan – Refinance Only

No application or ongoing fees. Annual rate discount
Unlimited redraws & additional repayments. LVR <80%
A low-rate variable home loan from a 100% online lender. Backed by the Commonwealth Bank.

Variable

More details

FEATURED

Up – Up Home Variable (Principal & Interest) (LVR ≤ 90)

Up is 100% owned by Bendigo Bank.
Up to 50 offset accounts
New joiners get $10 by signing up to the app using code UPHOMESAVINGS. (T&Cs apply)
Immediate cashback upon settlement
$2000 for loans up to $700,000
$4000 for loans over $700,000
Important Information and Comparison Rate Warning
Image by Breno Assis on Unsplash.
---
---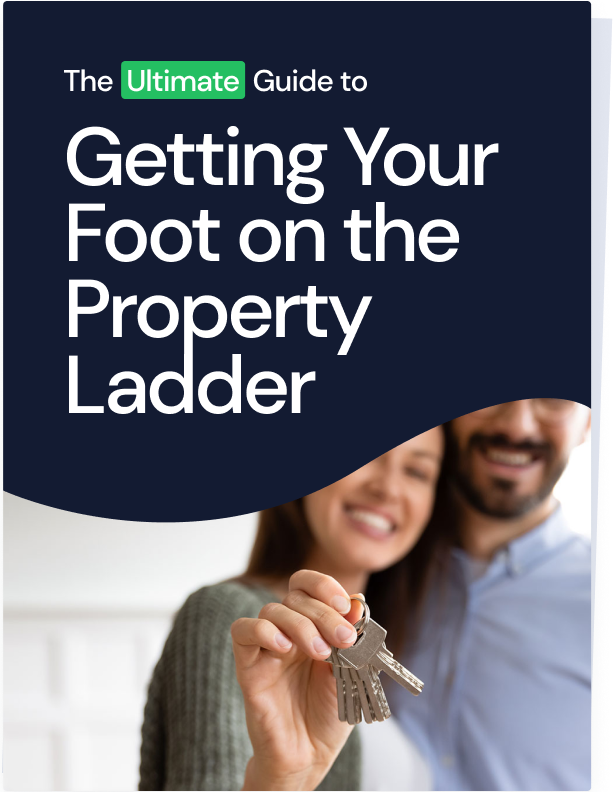 Ready, Set, Buy!

Learn everything you need to know about buying property – from choosing the right property and home loan, to the purchasing process, tips to save money and more!

With bonus Q&A sheet and Crossword!