The big four bank's 'Household indicators' report for the second quarter of 2021 shows households receiving a salary or wage payment lifted over the year, while those receiving government benefits fell.
Those in 'Gen Z' saw the sharpest swings in the wages-to-benefits recovery ratio, as seen in the graph below.
However, the report also suggests the overall trend will "partially reverse" over the third quarter (July through September) due to the latest lockdowns.
Last week the the Federal Government upped the COVID 'disaster payment' by between $50 or $100 per week depending on employment status, while also introducing a 'Jobkeeper 3.0' for businesses.
CommBank's report also shows despite low interest rates, average housing costs are rising due to increasing loan sizes, with rent also increasing.
The average growth in rent outpaced home loan repayment growth, now at an average of just over $4,600, compared to about $4,550.
The share of households making a home loan repayment has also risen and is higher than pre-COVID, as lending indicators data also shows.
"Ultra low mortgage rates, particularly fixed rates, has seen the number of first home buyers rise which lifts the share of households making loan repayments," CommBank senior economist Kristina Clifton said.
Last year, a report from AMP showed household incomes improved $5,000 in the span of five months off the back of welfare, superannuation withdrawals, and mortgage deferrals.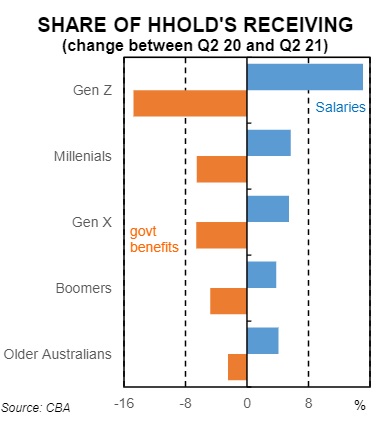 The great tree change
The household indicators report also showed average household size continues to bounce back after plummeting over the past year as more people sought rural or semi-rural housing, as seen in the graph below.
There are around 2.4 people per household, however CommBank's report predicts a slight turnaround of this trend.
"Strong residential construction and slow population growth may see the average number of people per household fall a little," Ms Clifton said.
Research from buyers' agency Propertyology shows a net migration fall in capital cities, with more than 130,000 leaving in the five years to December 2020.
A survey of 2,017 respondents commissioned by Westpac also showed 39% are thinking of listing their home for sale in the next five years - up from 30% when the survey was last held in November 2020.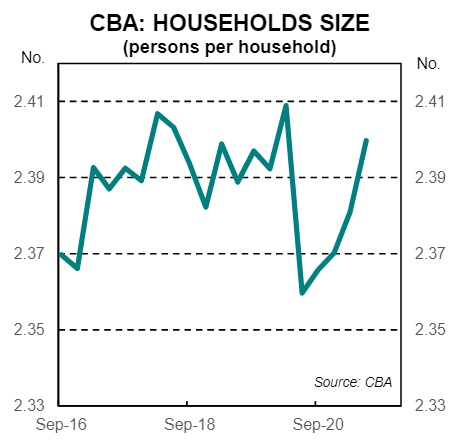 Photo by Jessica Rockowitz on Unsplash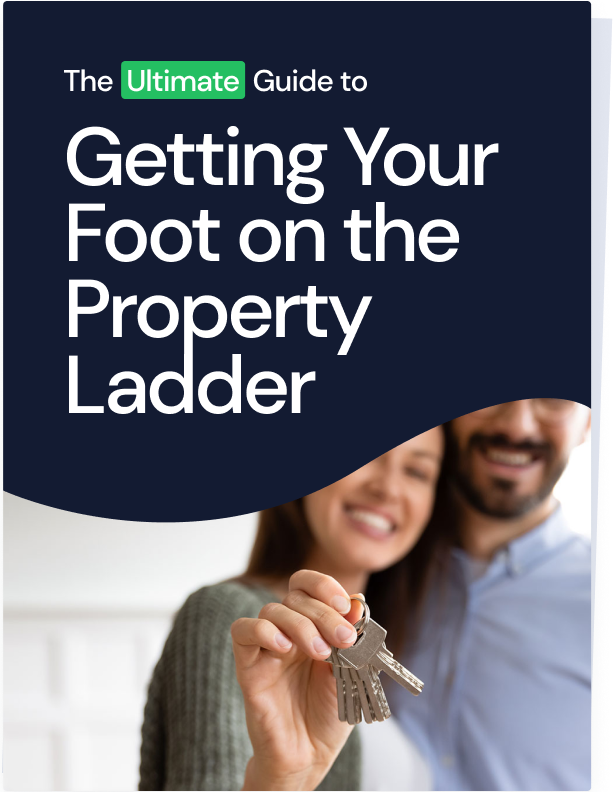 Ready, Set, Buy!

Learn everything you need to know about buying property – from choosing the right property and home loan, to the purchasing process, tips to save money and more!

With bonus Q&A sheet and Crossword!