The zero-fee card will be available from mid-July with an annual interest rate of 20.99%, can be used anywhere Visa is accepted globally, and earns points with every eligible purchase.
Rewards points are uncapped and can be redeemed at more than 750,000 PayPal businesses globally, including more than 300,000 in Australia.
The launch of a new card is in stark contrast to broader industry trends, with data from the Reserve Bank (RBA) released on Monday showing a 29% annual fall in the value of goods being bought on credit and charge cards.
The buy now, pay later (BNPL) sector, which is incredibly popular among younger generations, has started to eat into the credit card market, with companies like AfterPay, Zip, and Klarna seeing strong growth in recent years.
PayPal will even be launching its own BNPL product - PayPal Pay in 4 - this month.
But Andrew Toon, General Manager of Payments at PayPal Australia, said there was still demand for credit cards.
"Consumers have said they want a flexible rewards program with points they can redeem however they'd like," Mr Toon said.
"The pandemic has made the value of flexible rewards even clearer, as many Australians have been left with travel-related points they haven't been able to use the way they would like to due to safety concerns and border restrictions."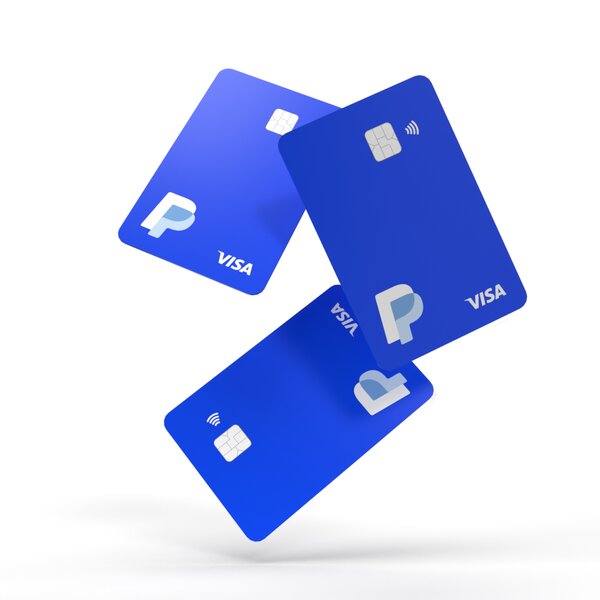 The PayPal Rewards Card. Source: PayPal
Rewards points can be redeemed for eligible purchases when checking out with PayPal online, or applied to a recent PayPal Rewards Card purchase to offset the cost.
Spending and rewards point balances can be tracked through the PayPal app.
Mr Toon said PayPal's 9.1 million customers had been telling them they wanted to take PayPal into physical stores with them.
"This is just one of the ways we are continuing to enhance the choice and flexibility we offer our customers for how they prefer to pay," he said.
"The PayPal Rewards Card will offer another safe and rewarding way for Australians to purchase goods and services in their everyday lives, creating a seamless shopping experience across the online and physical worlds."
The innovation of credit
PayPal will be hoping to garner some loyalty from their large existing customer base with the credit landscape becoming increasingly complex and crowded.
Speaking at a technology briefing last month, Commonwealth Bank chief executive Matt Comyn said its 'Neo' no-interest credit card accounted for 30% of all recent credit card applications.
Related: No interest credit cards reviewed
Only yesterday, Qantas announced it had teamed up with lender Symple Loans to offer frequent flyer points for each dollar borrowed on personal loans.
Axel Boye-Moller, Visa's Head of Product for Australia, New Zealand and South Pacific, said the debit card giant was thrilled to be collaborating with PayPal on its credit card offering.
"In addition to this new card offering more flexible rewards, it also provides a secure, seamless and convenient everyday payment experience for today's connected and digital-savvy consumer," Ms Boye-Moller said.
Interestingly, the PayPal card will be issued by Citi Group, the fifth largest provider of credit cards after the big four, which announced it was leaving Australian banking in April.
Photo by Pickawood on Unsplash