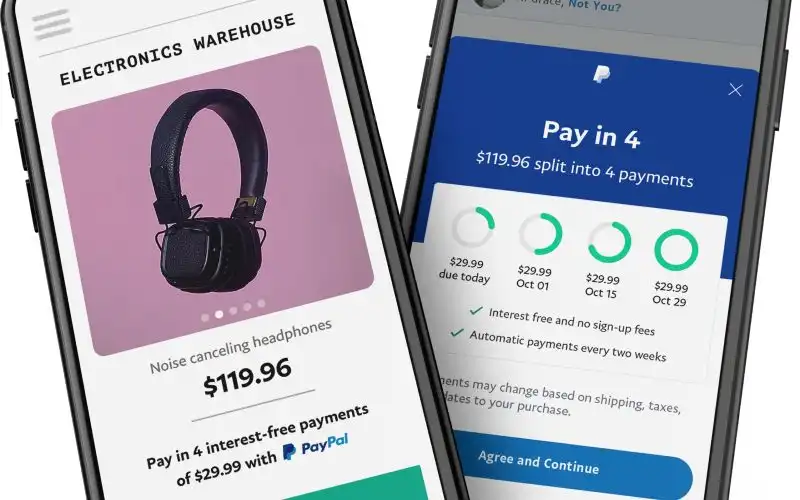 Global giant PayPal is positioning itself as a buy now pay later (BNPL) provider, taking on new rivals Afterpay and Zip.
PayPal today announced the launch of PayPal Pay in 4, set to roll out in Australia from June 2021.
"Australian consumers are looking for more choice and flexibility and PayPal Pay in 4 gives them yet another way to purchase securely using PayPal," said Andrew Toon, PayPal Australia General Manager of Payments.
"PayPal's digital wallet is the only solution that provides multiple ways to pay all in the one place – instantly with debit or credit card; 21 days later with our Pay After Delivery option; and now in four interest-free instalments using PayPal Pay in 4."
Businesses that offer PayPal will display Pay in 4 as a payment option at checkout.
"Our Australian business customers have been requesting buy now pay later functionality from us, and we're excited that we can offer PayPal Pay in 4 to them at no additional cost."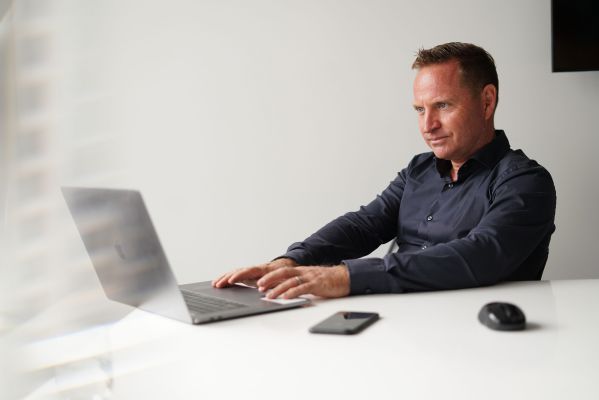 Pictured: Andrew Toon. Image supplied
PayPal's BNPL offering will work in essentially the same way other leading BNPL platforms do.
It will allow customers to split eligible purchases between $50-$1,500 over four equal, interest free fortnightly instalments.
If payments are made on time, no fees are charged, however late fees do apply for missed payments:
For purchases under $125 a one-off $10 late fee applies
For purchases over $125 a $10 late payment fee applies for each missed repayment, capped at $30
PayPal's Pay in 4 will not be available for certain purchases like gambling, digital gift cards or certain transactions like person-to-person transfers.
"Shopping habits are changing at an unprecedented rate and during the pandemic we saw more than two million Australians start shopping online for the first time," Mr Toon said.
"We will continue to support Australian businesses of all sizes to adapt to rapidly changing consumer behaviours by evolving our service to meet their needs."
Buy now, pay later market continues to grow
The move reflects increased competition in the BNPL space.
The biggest players in Australia now include mainstays Afterpay and Zip with almost 6 million customers between them, as well as Humm which also claims more than two million active users.
Several smaller providers including Bundll, Laybuy, Openpay, Klarna, and Splitit have also launched over the last few years.
The share of Australians using BNPL is expected to more than double by 2023 according to recent forecasts from global payments provider FIS.
BNPL platforms have faced scrutiny by consumer advocate groups who argue they need greater self-regulation to protect consumers.
An ASIC report last year found that on average, one in five BNPL customers miss repayments, with around half of those being charged late fees.
In the last 12 months, 20% of consumers surveyed by ASIC said they cut back on or went without essentials like meals in order to make BNPL payments on time.
BNPL players are now bound by the Industry Code of Practice, which was released earlier this month by the Australian Finance Industry Association (AFIA).
The main aspects of the code of practice that will impact how BNPL platforms are used include the following:
Capping the number of late payments and late fees a customer can accrue, and the customer must be properly informed about them
Requiring all BNPL providers be a member of the Australian Financial Complaints Authority (AFCA)
New customers must have suitability checks conducted, which requires credit checks for purchases between $15,000 and $30,000
Ongoing customer assessments need to be done to ensure the product is suitable for them
Each provider must have a financial hardship team
Customers cannot be under the age of 18
---
Image supplied.